Requiring Medicaid enrollees to work in order to qualify for benefits violates the purpose of the health care program for low-income people, a federal judge ruled Wednesday as he struck down a major health care priority for President Donald Trump's administration.
In two opinions issued Wednesday, Judge James Boasberg of the U.S. District Court for the District of Columbia sided with plaintiffs who argued that work requirements do not further the Medicaid program's statutory purpose, which is to provide access to health care for people with low incomes.
The rulings have immediate ramifications for the work requirements already approved in Kentucky and Arkansas. The latter state must unwind the work requirements it began enforcing last year, while the former state cannot move forward with its plan, according to the terms of the judge's decisions.
In states including Kentucky and Arkansas that expanded Medicaid to low-income adults using funding authorized by the Affordable Care Act, benefits are available to people earning up to 133 percent of the federal poverty level, which is about $16,000 a year for a single person and $33,000 for a family of four. In 2012, the Supreme Court ruled that states could opt out of the Medicaid expansion. All but 14 states have decided to participate in the expansion. Medicaid is jointly administered and funded by the federal government and states.
Five states with pending applications for work requirements have not expanded Medicaid, meaning the policy would affect people earning even less.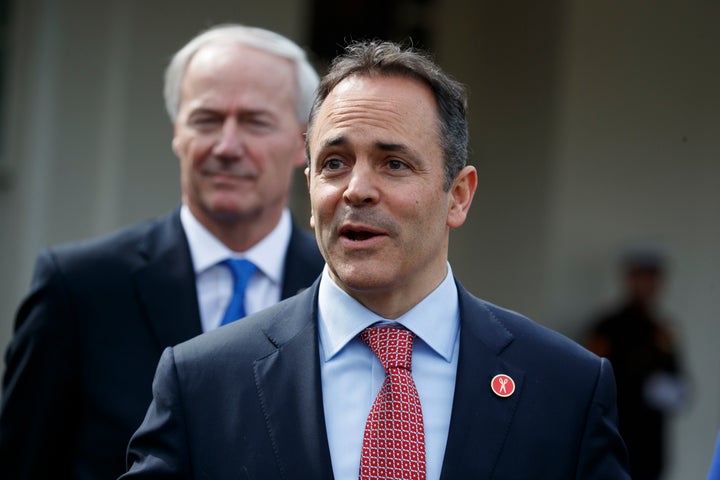 Kentucky was the first state to begin implementing work requirements last January. Last June, Boasberg blocked them from taking effect. The state projected that about 95,000 Kentuckians would lose Medicaid under this policy. Kentucky Gov. Matt Bevin (R) has threatened to end his state's entire expansion of Medicaid to low-income adults if his work requirements don't survive court challenges.
Boasberg sharply criticized Bevin for making that threat and Kentucky for including it as part of its argument in favor of allowing the work requirements to move forward.
"The Supreme Court, in holding that Congress could not require states to adopt that Medicaid expansion by conditioning all their Medicaid funding on a decision to do so, explained that the states could not be compelled to engage in a program they had not bargained for with 'a gun to the head,'" Boasberg wrote in his opinion on the Kentucky lawsuit. "Kentucky, it seems, has now picked up that gun by threatening to de-expand Medicaid."
In his opinions, Boasberg chastises the U.S. Department of Health and Human Services for inadequately assessing the impact of work requirements on Medicaid beneficiaries. As the Los Angeles Times reported last year, the Trump administration failed to require that states actually track how many people lose coverage, which is mandated under federal law.
"Not only did they fail to address whether coverage loss would occur as predicted, but they also ignored that commenters had projected that such loss would happen regardless of the exemptions and the education and reporting processes; indeed, some comments pinpointed online-only reporting as a source of coverage loss," Boasberg wrote in his Arkansas decision.
The judge also criticized Arkansas for not attempting to project how many people would lose coverage.
Boasberg made similar criticisms of Kentucky and federal authorities in his decision on that case. After his ruling against Kentucky last year, the judge ordered the U.S. health department to reconsider the state's application. The federal government reapproved it without settling key questions from his original decision, Boasberg wrote.
On a policy and legal basis, the Trump administration and Republican officials at the state level promoted work requirements by arguing that work is linked to improved health. The available evidence suggests those claims were dubious from the start, and Boasberg found the arguments unpersuasive.
Opponents of work requirements for Medicaid beneficiaries point to statistics that show the vast majority of adults without disabilities who are enrolled in the program already are working. Mandating that people verify their employment status periodically creates a bureaucratic barrier to maintaining their health coverage and causes people who are in compliance with the rules to lose their coverage anyway.
That appears to account for much of the coverage losses in Arkansas, where poor communications from the state and a difficult-to-use, web-based system for Medicaid enrollees contributed to so many people losing their benefits. Poor access to internet service has proven to be a particular problem among low-income Arkansans. Boasberg cited examples of these hardships in his opinion in the Arkansas case.
Under the terms of the judge's decisions, Kentucky's and Arkansas' work requirement policies must be reviewed again by the U.S. Department of Health and Human Services.
In a statement posted to Twitter, U.S. Centers for Medicare and Medicaid Services Administrator Seema Verma reaffirmed the Trump administration's commitment to allowing states to make significant changes to their Medicaid programs.
"We will continue to defend our efforts to give states greater flexibility to help low-income Americans rise out of poverty. We believe, as have numerous past administrations, that states are the laboratories of democracy and we will vigorously support their innovative, state-driven efforts to develop and test reforms that will advance the objectives of the Medicaid program," Verma wrote.
Before You Go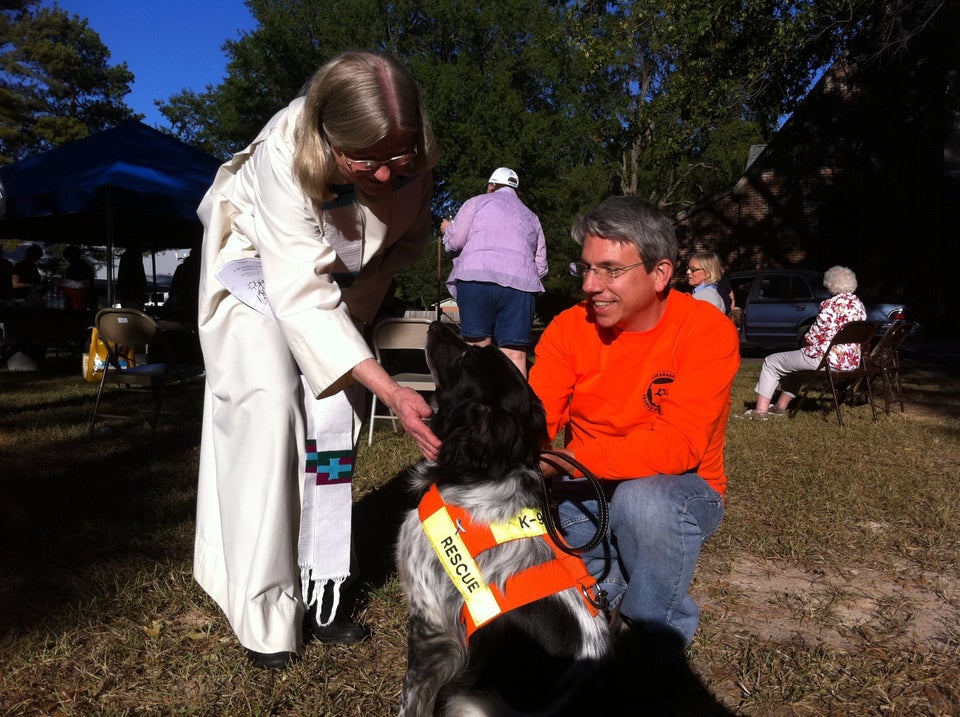 Arkansas' Cancer Sniffing Dogs
Popular in the Community