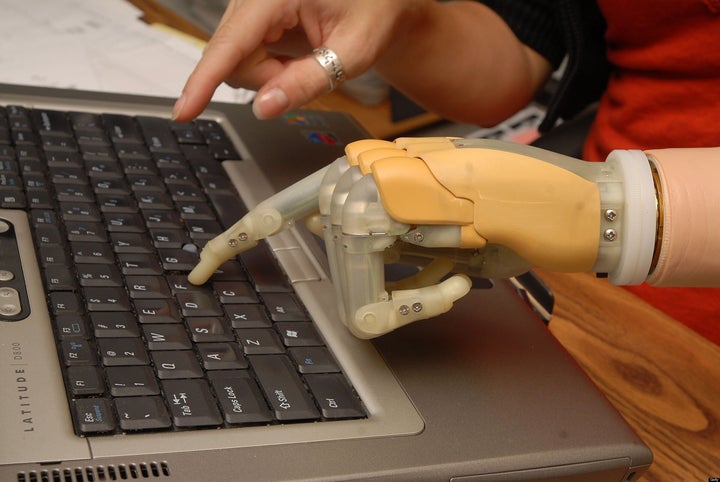 While there are many opinions about our nation's health care system (particularly in Washington), there's one overwhelming area of consensus -- the United States leads the world in medical innovation.
In addition to the best and brightest practicing medicine and state-of-art medical facilities, we have benefited from having the best and, usually, the earliest access to the latest medical technologies and innovations. In large part, this is because they were discovered, developed and produced here in America.
Consider the following: We have access to diagnostics that allow us to detect health issues early. We have medical devices that open blocked blood vessels, replace joints and even limbs. We have medicines that have turned HIV into a treatable, chronic condition and significantly lowered death and disability rates from heart disease, many cancers, and stroke, among other diseases.
Not only has medical innovation helped reduce the toll of disease, it has created jobs and inspired economic growth: from the scientists here at Emory and those at once small start-ups that now employ thousands, to the iron worker helping to build a facility, the manufacturing worker assuring a quality product, the clinicians participating in clinical trials and the statisticians analyzing resulting data. In short, at a time when the United States has actively shed jobs, the biomedical sector has consistently added them.
However, despite our advantage in this space, it's clear that "it's ours to lose." Other nations, China and India in particular, are aggressively pursuing the economic development that comes from this highly-skilled sector by adopting policies that attract private investments. Our talent pool is not keeping pace with demand, and current policies prevent promising collaborations between our universities and private researchers. Without question, the writing is on the wall.
With the 112th Congress beginning its work, yesterday I participated in a non-partisan discussion about policy changes that the United States needs to make in order to remain competitive globally. The event, hosted by the Council for American Medical Innovation (CAMI) included Aneesh Chopra, U.S. Chief Technology Officer, Assistant to the President and Associate Director for Technology, Office of Science & Technology Policy; Dr. Fareed Zakaria, host of CNN's Fareed Zakaria GPS, Editor at Large of TIME, Washington Post columnist and The New York Times bestselling author; Richard Gephardt, Fmr. U.S. House Majority Leader and Co-Chair of CAMI; Mike Leavitt, Fmr. Secretary of Health and Human Services and Co-Chair of CAMI; PhRMA CEO John Castellani; Chris Coburn, Executive Director, Cleveland Clinic Innovations; ITIF President Rob Atkinson and many others.
Earlier this week, CAMI released a web video that does a great job of demonstrating the role that medical innovation has played in changing and improving millions of lives, as well as the significant potential that exists if we make it a national priority.
Stated simply, the opportunity to continue to lead the world in medical innovation is very much real, but only if we make the right decisions today (this was the focus of the discussion in Washington earlier this week). Hopefully, medical innovation will be nothing less than a centerpiece of the broader national discourse in the weeks and months ahead.
The stakes are too high not to make it one.
Related
Popular in the Community