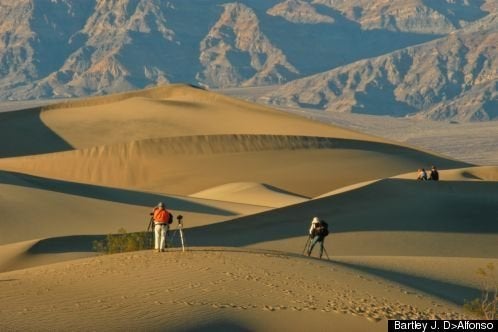 How long did you have to wait to see your doctor the last time you were ill? A few days? Or maybe just a few hours? Yet as Americans, the health care crisis is a constant topic of daily conversation and political debate. However, health care in the U.S. is exponentially more accessible than that of other regions of the world. While in America we have one doctor for every 390 people, regions in sub-Saharan Africa have one doctor for every 50,000 people. Many people living in the rural areas of countries such as Tanzania or Kenya must travel for an entire day and spend up to two days' income for medical advice.
While you might be wondering what, other than being sympathetic, we can do from across the world, a group of students at The Pennsylvania State University has jumped to the challenge to make a difference. These students have enrolled in classes that will allow them to go above and beyond what is imagined, much less expected, of young adults.
Their goal: To improve access to pre-primary health care for rural Kenyans by connecting rural residents with the health care expertise available in urban centers.
Their plan: Mashavu Networked Healthcare Solutions, a self-sustaining telemedicine system, based on kiosks that use computer and smart phone technology, as well as ruggedized biomedical devices -- designed by students to be implemented in rural Kenya.
Where does a group of college students even begin to start such a complex task? With the help of Professor Khanjan Mehta, Director of the Humanitarian Engineering and Social Entrepreneurship (HESE) Program at Penn State. With extensive traveling experience all over the world, Khanjan led a summer of field-testing in Tanzania in 2008 to validate the need for improved access to reliable health care. This research, including first-hand testimonials of local Tanzanians, was the foundation on which the students began building their telemedicine model.
Although the entire project has involved more than 350 students from a myriad of disciplines and departments since its start, each year a small class of students represents the multi-disciplinary "core team." This core team's main responsibility is creating/revamping the general chain of operations for the project, such as recruiting local community health workers and physicians to lead the venture. However, for a successful concept of operations, countless facets must be considered, including creating a user-friendly experience, providing health education materials to customers, and making sure all aspects are culturally appropriate.
As for the technical side for what Mashavu entails, it is a kiosk-based system, enabling individuals to spend less time and money to travel to a local kiosk. At these kiosks the patients' vitals are taken, including weight, body temperature, lung capacity, pulse rate, blood pressure and medical history. This information is then transmitted (through a cell-phone link) to a secure website, accessible to participating medical professionals. These professionals, including physicians and nurses, are then able to read the patients' information and reply to the kiosk operator with personalized recommendations in just 20 minutes.
The first group of students traveled to Kenya to implement the plan in May 2009. Each academic year more students work to critique and revise the venture, before traveling to Kenya in the summer to update their changes. In July 2011 Mashavu took a large step further by initiating a one-year continuous pilot test, in collaboration with the United Nations Industrial Development Office (UNIDO) and the Children Youth Empowerment Center (CYEC), in Nyeri, Kenya. This pilot involves two simultaneous kiosks, both operated by trained Community Health Workers, and feedback provided by an experienced nurse, stationed at the CYEC. While one Mashavu kiosk is located at the UNIDO energy kiosk near the town of Ngong, the other kiosk is mobile and rotates to five distinct communities surrounding the town of Nyeri. Expenses for the kiosks, as well as the workers, are shared between Mashavu/Penn State and UNIDO.
Statistics from this pilot thus far have proven that Kenyans are willing to travel to and pay for time at a Mashavu kiosk. Further surveys have shown one-third of the patients visited the kiosks solely to learn about their health. This validates the feasibility and demand for preventative health care services in Kenya.
Continuing with its current progress, one day the Mashavu Telemedicine Project looks forward to helping as many children as possible reach Mashavu status. After all, the project was named from the Swahili word mashavu, meaning "chubby-cheeked." Because the system works in the hope that one day all the children in the world will be chubby-cheeked and healthy.
REAL LIFE. REAL NEWS. REAL VOICES.
Help us tell more of the stories that matter from voices that too often remain unheard.