More than 1 in 5 Americans under age 65 had problems paying medical bills in 2011, and the burden disproportionately fell on the poor, the uninsured and those on government health care programs, according to survey findings released by the Centers for Disease Control and Prevention Tuesday.
Overall, 20 percent of Americans, or 54.2 million, surveyed during the first six months of last year said their families had difficulty paying for health care services including physician visits, hospital procedures and medications within the prior 12 months. This represents a slight decline from two previous CDC surveys in 2011. The agency surveyed families, including more than 155,000 people, between January and June 2012.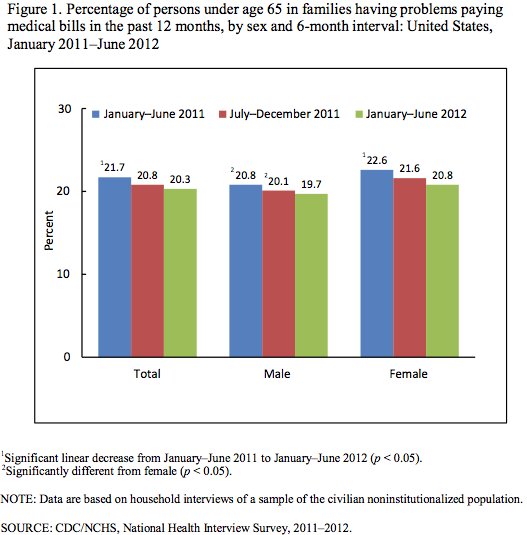 Among American families with no health insurance, 36 percent told the CDC they struggled to pay medical bills during the previous 12 months, a slight but insignificant increase compared to the two earlier polls, according to the report. More than one-quarter of families enrolled in government programs including Medicaid, the Children's Health Insurance Program and Medicare said they had problems with medical bills, compared to 14 percent of people covered by private health insurance.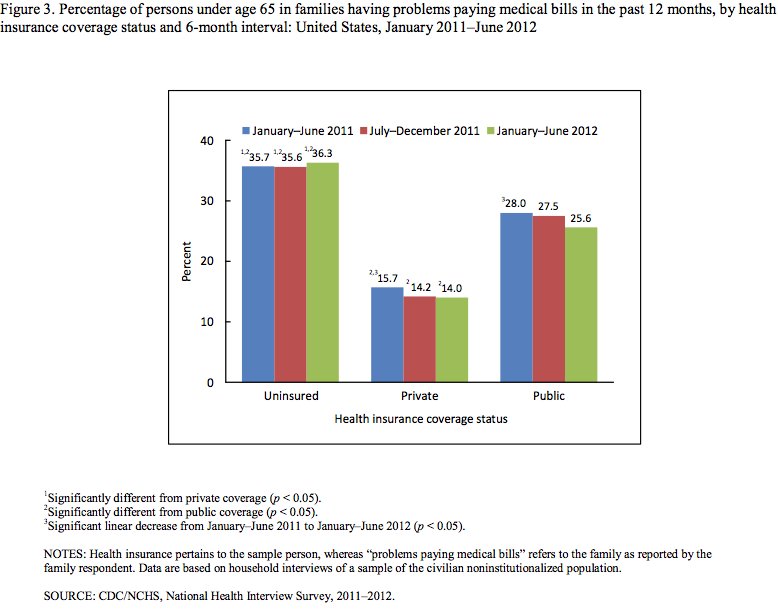 The proportion of families struggling with health care bills also is closely associated with income, the CDC survey shows. Thirty percent of families that earn less than the federal poverty level, which was $22,350 in 2011 for a family of four, reported a problem with medical bills, as did 34 percent of those with incomes ranging from poverty to twice that amount. Fourteen percent of families that make more than two times the poverty level said they struggled with health care bills.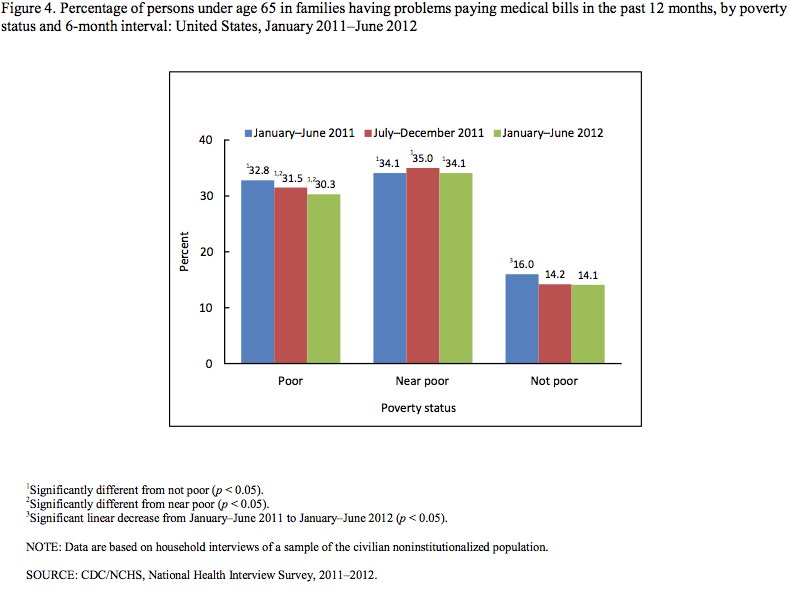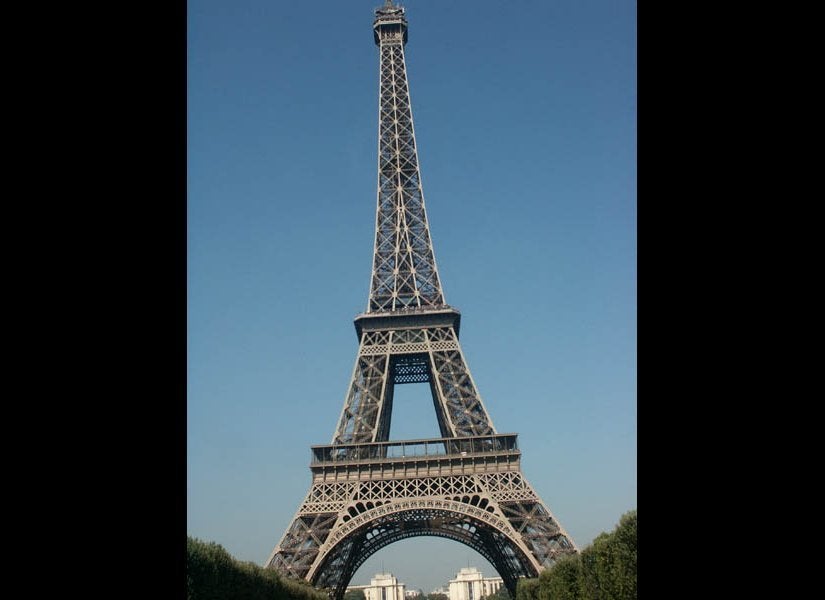 Countries Spending The Most On Health Care