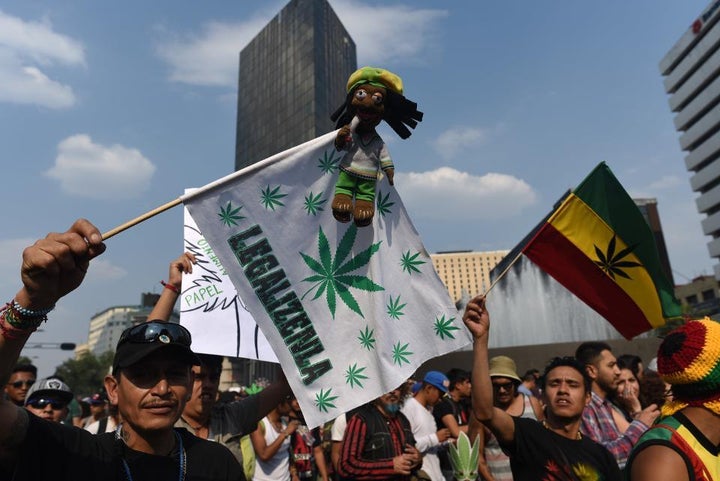 Medical Cannabis: Mexico Makes History in Pro-Legalization Vote
The story of cannabis legalization in the US has become increasingly prevalent in the media over the last decade. In 2016, these trends continued as five more states legalized medical marijuana for patients in need. This brings the total number of states with medicinal access to THC, CBD, and all cannabis derivatives to 29 -- and early polling numbers show that this number will likely increase again before the end of next year.
But one aspect of the story that has been missed in all of this conversation is the global influence these pro-legalization trends have had on the rest of the world. One key example of this can be seen in Mexico, as our neighbor to the south has already begun enacting policy changes that are similar in tone to what has been happening in the United States.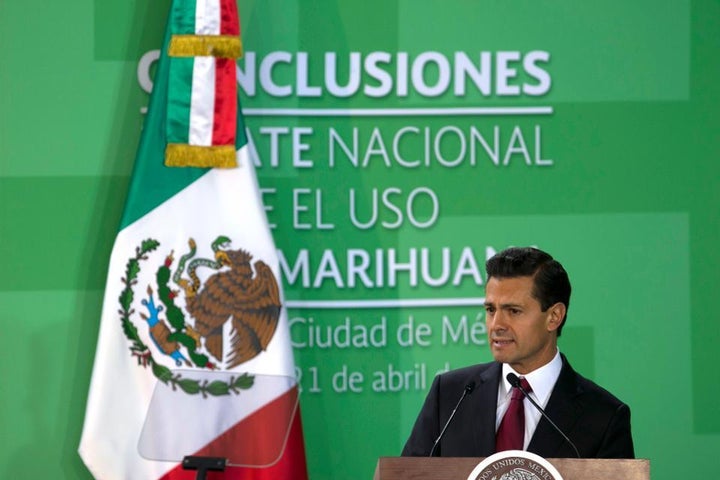 In June, Mexican President Enrique Peña Nieto publicly confirmed that a bill to legalize the use of medical cannabis passed the upper and lower houses of government with overwhelming approval. By a vote of 98-7 in the Senate and 374-7 in the Lower House Congress, the historic bill makes it legal to produce and distribute cannabis for medical and therapeutic purposes. This news marks a drastic policy reversal both for the country and its president, in a legislative move that was prompted by an extensive national discussion and widespread political protests in favor of legalization.
Additional program initiatives suggest that the Mexican government is directing its focus more toward compassionate therapeutics rather than criminal prosecutions. Recent agreements with Medical Marijuana, Inc. (OTCMKTS: MJNA) outline plans for Mexico's government to purchase CBD hemp oil products from its subsidiary HempMeds Mexico® to treat 11 of its citizens suffering from varying indications (including Refractory Epilepsy and Lennox Gastaut-Syndrome). This is the first time a government in Mexico has purchased CBD products for its citizens, and the policy initiatives create what amounts to a continental shift in terms of the ways the country will approach patient treatments with medical marijuana in the future.
For those familiar with the country and the industry, these developments do not come as a complete surprise. HempMeds is MJNA's distribution branch in Mexico, and it was the first company to have a medical cannabis product approved by Cofepris for import into the country. This means that the established presence of Medical Marijuana, Inc. makes it one of the few cannabis companies that is in any real position to capitalize on Mexico's new medical cannabis markets.
"We want to congratulate the State of Mexico's government for this historic purchase of our CBD products to help relieve the suffering of its citizens," said Dr. Stuart Titus, Chief Executive Officer of Medical Marijuana, Inc. "We are a Company of firsts and we are excited about this new historic milestone of being the first Company that a government has purchased our CBD products to benefit its citizens. The plethora of benefits of medical cannabis to treat several types of indications is undeniable and we are encouraged to see not only health professionals, but also now governments, are becoming increasingly interested in how CBD hemp oil can help heal."
Headquartered in San Diego, Calif., Medical Marijuana, Inc. has a market value of $180 million and has already attracted growing investor attention within the world of finance. For many, the medical cannabis industry is still considered a growth market that is associated with its own unique set of risks. But conservative investors looking to mitigate those risks with an established presence are looking at MJNA as one of the best ways to profit from Mexico's recent legal breakthroughs.
With existing export licenses already in place, the company's firm relationship with Mexico's health authority could open the door to many more product releases down the line. Early estimates project Mexico's emerging cannabis industry could generate sales between $1 billion and $2 billion over the next 10 years. This comes out to roughly $100 to $200 million each year -- and it ultimately suggests strong potential for big-time sales growth for companies like MJNA in the years ahead.
Popular in the Community