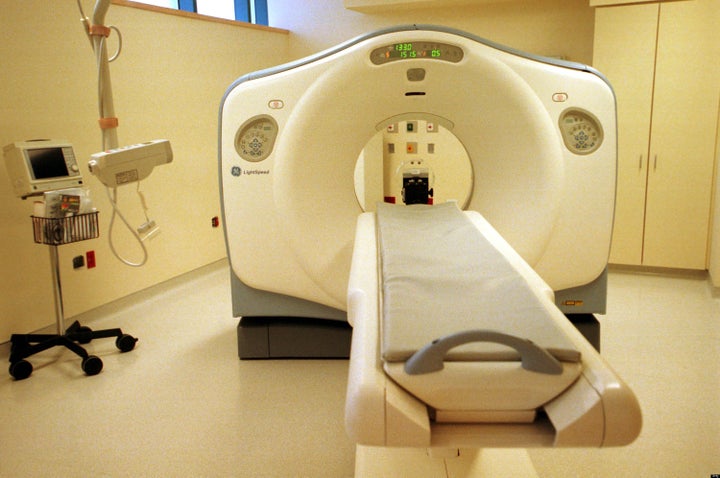 Is it more important to speed up the approval of medical devices for patients in pain or to make sure that they're safe?
That question is being debated today at a Congressional hearing amid fierce lobbying that pits the medical device industry against some consumer groups.
At issue is a new agreement to double the user fees paid by device makers to the Food and Drug Administration; the fees help fund the agency's review of their products. In exchange, the industry wants to speed up the approval process, claiming that crucial devices to help treat suffering patients are being needlessly delayed in FDA bureaucracy.
But groups like Public Citizen want the FDA to reject that request and are demanding more stringent oversight for medical devices, citing statistics that show the average number of high-risk recalls in 2011 is more than double that of recent years.
The $350 billion industry that makes products like heart stents and artificial hips spent $33 million on lobbying last year with an army of 225 lobbyists, including 107 who used to work in government, pressing the issue with lawmakers.
On the consumer side, Lana Keeton has been stalking the halls of Congress to push for tougher regulation of the industry. After she suffered numerous complications from surgery in 2001 to implant a synthetic mesh bladder sling, she founded her own patient advocacy organization, Truth in Medicine.
PIPELINE SAFETY REGULATORS ACCUSED OF BEING 'ASLEEP AT THE SWITCH'
Federal pipeline safety regulators were "asleep at the switch" and "shirked their duty," leading up to the deadly 2010 Pacific Gas and Electric pipe blast in San Bruno, according to a lawsuit filed by San Francisco Tuesday against the Pipeline and Hazardous Materials and Safety Administration [PHMSA].
City Attorney Dennis Herrera holds the agency responsible for not enforcing pipeline safety rules and not putting pressure on state regulators who failed to carry out their duties.
The bulk of pipeline oversight is conducted by state inspectors, many of whom have been furloughed for weeks at a time, according to a new Congressional Research Service report obtained by the Federation for American Scientists.
Budget problems at state pipeline safety agencies are a matter of "great concern" to the PHMSA and it is possible that some states may drop their safety programs or lose federal certification due to poor performance, according to the CRS. The report's authors also recommended that the agency take a more direct role in the operation of pipelines through corrective orders or shutdown orders rather than increasing monetary penalties, since such fines hardly impact major energy companies.
A PHMSA spokesman emailed the following statement to the Watchdog:
PHMSA is committed to its core responsibility to protect people and the environment. That's why we devoted hundreds of hours of staff support and technical expertise to the NTSB and the California Public Utilities Commission to understand the San Bruno tragedy. We will keep working with state and local officials and communities, including San Francisco, who share a common responsibility to improve pipeline safety. However, we cannot comment on pending legal matters.
"Now that the suspicion of insider trading is increasing, regulators, who have had little to say about imposing rules on the $346 billion of unregistered credit-default swaps, may be forced to increase control over Wall Street's hottest and darkest market." (Bloomberg News)
Goldman Sachs and Morgan Stanley finally filed their comment letters on the Volcker rule and they recite many of the same arguments commonly heard on Wall Street though MS ups the ante with its claim that the rule hurts its ability to help Montana wind farms and bankrupt airlines.
The Commodity Futures Trading Commission is planning to shift enforcement staff to meet Dodd-Frank rules and to toughen its oversight of the futures market, in the wake of its failure to adequately supervise the CME Group, the Chicago Board of Trade and ICE Futures last year.
Whistleblowing accountant Kristy Ferara appears to have filed a claim against pharma giant Novartis over possible tax evasion though details remain murky.
That "new car smell" might not be so pleasant after you're done reading a new report from HealthyStuff.org about the toxic chemicals inherent in interior auto parts such as seating, dashboards and vehicle trim. Pollutants such as benzene, toluene and xylene were found in levels exceeding air quality standards.
Popular in the Community