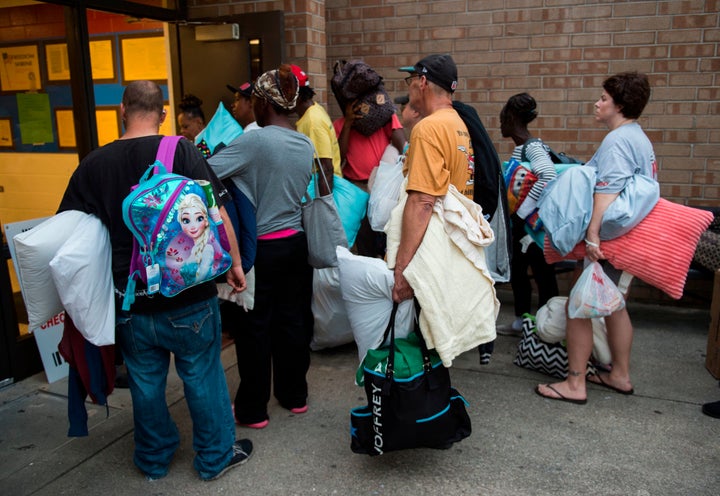 Hurricane Florence is approaching the southeastern coast of the U.S. with wind speeds of about 120 miles per hour. It's expected to cause "life-threatening" storm surges and heavy rainfall for the Carolinas once it reaches shore on late Thursday and Friday, the National Hurricane Center reported Wednesday.
Officials in the Carolinas strongly urged millions of people in those states' coastal regions to evacuate, but medical facilities in the evacuation zones face a difficult set of decisions when ordered to leave. Some have patients who may not survive emergency transport, while others have patients who wouldn't be able to survive if power was lost for even a few minutes.
Not all medical facilities are in a position to evacuate, even if they are in the path of the storm and are in mandatory evacuation zones.
Roper Hospital in downtown Charleston, South Carolina, is prone to flooding. It sits at sea level in Charleston County in an area where mandatory evacuations began Tuesday. But because Roper cares for extremely vulnerable patients, like those who just got out of heart or brain surgery, the facility applied for and received an exemption to the evacuation order because transporting the patients could be riskier than sheltering in place.
"Whether it's a breathing machine or medicine that's going through their veins ― those types of medicines and life-supporting measures would make them too unstable to move," said Dede Carey, clinical manager of the cardiovascular intensive care unit at Roper. "They need to be in a stable environment and have all of the resources available to them in case an untoward event occurs."
Roper Hospital, which is part of the larger Roper St. Francis Healthcare system and operates almost 400 beds, is going to remain open and maintain full staffing levels throughout the storm in case they have to receive people who chose to stay in place during the hurricane.
But in order to make sure that they have enough resources for a potential surge of patients, doctors have been making rounds all week to determine which patients are stable enough to be discharged home so they can evacuate with friends and family instead of being in the hospital during the hurricane, spokesman Brian DeRoy said.
For those who stay, there is extra water stored on the top floor, and the hospital is bringing on extra employees to make sure that the generators are staffed 24 hours a day. Medical staff are required to sleep over in the building so they can begin their next shift without having to try to commute through flood waters, which means that they will have had to entrust their pets, children and homes to others during the hurricane.
Carey, who has worked through five storms in the past, is in charge of coordinating the 50 employees in her unit to make sure that they have everything they need to work their shifts, stay on site once their shift is off and care for their families, who are likely evacuating.
Her children are adults now and live out of her home, and her husband is caring for their two dogs while she is hunkered down in Roper. She plans to sleep on an air mattress in her office, where she has a view of the harbor.
Though sheltering in place with vulnerable patients is necessary for many facilities, more lean toward evacuation ― in part because of lessons learned in previous disasters.
Currituck County officials in North Carolina announced a mandatory evacuation on Tuesday that includes the Sentara Nursing Center, the area's only nursing home.
Because of the fragility of its 66 patients, who have an average age of about 74 and take 10 to 15 medications each ― and about half of whom have dementia and other cognitive impairments ― the evacuation presented challenges that might in the past have bedeviled administrators or convinced them to just shelter in place.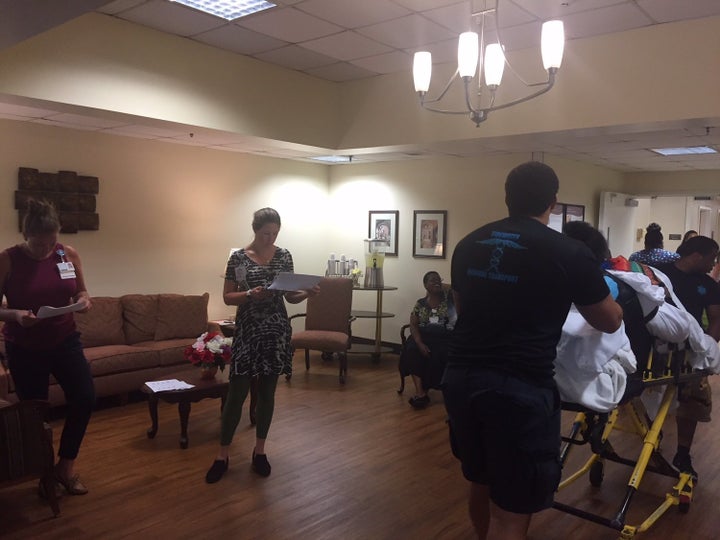 Instead, this was an efficient operation, born of years of drills and emergency plan reviews that are a legacy of Hurricane Katrina, according to Sentara's senior vice president, Mary Blunt. This meant that all 66 residents had been safely transported to larger facilities, also owned by Sentara, throughout the region within a single day.
Hurricane Katrina caused the deaths of about 1,800 people when it struck the New Orleans area in 2005. In addition to the shocking death toll, the world was stunned at the images that emerged from St. Rita's nursing home in St. Bernard Parish in Louisiana. That facility was the only nursing home in the parish that decided not to evacuate before the storm. As a result, 35 residents died in the floodwaters, and hospitals and medical facilities across the nation took notice.
In the end, the owners of St. Rita's nursing home were found not guilty of negligent homicide. But the tragic episode underscored just how crucial emergency plans and drills were as part of the normal functioning of a medical facility, Blunt said.
"That was a big eye-opener for everybody," said Blunt. "If they say evacuate, evacuate."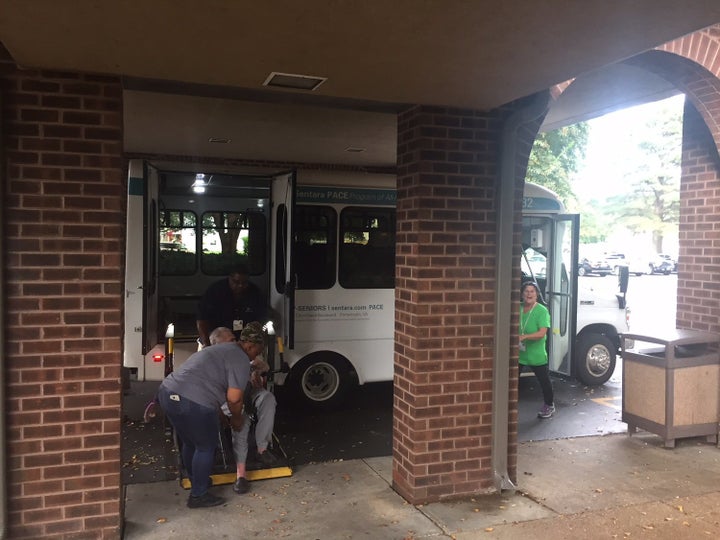 Before You Go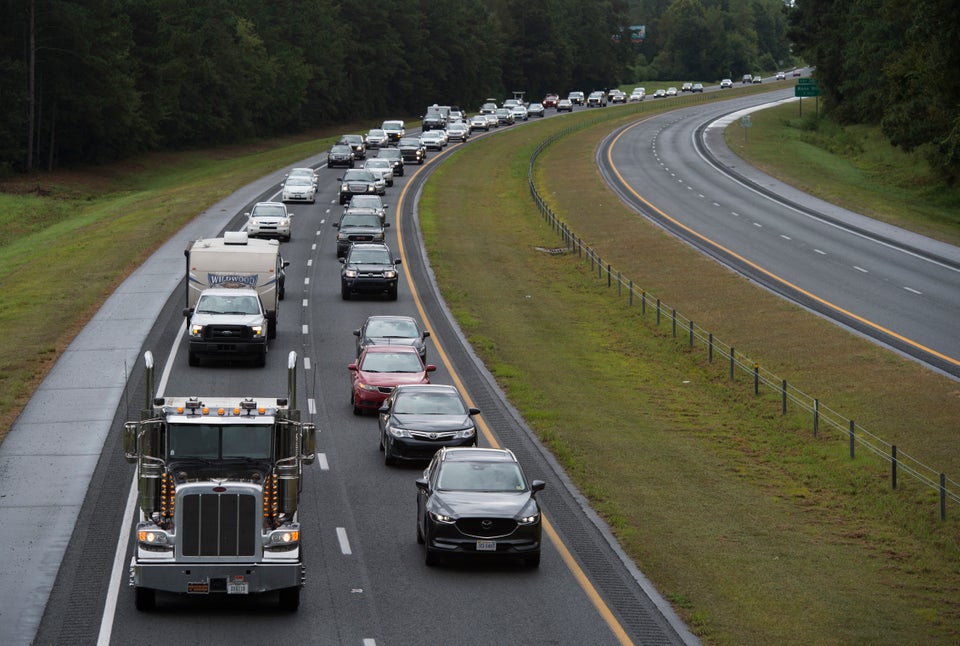 Hurricane Florence Prep and Evac
Popular in the Community