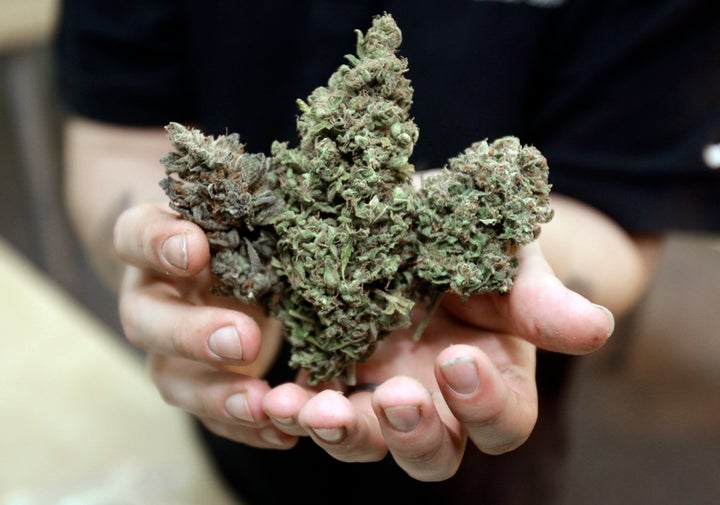 In September of 2011, the last bank in Colorado to openly work with medical marijuana businesses closed those accounts and shut its doors to working with dispensaries due to increased federal pressure.
This left Colorado dispensaries between a rock and a hard place -- state law requires medical marijuana businesses to keep track of their transactions, but record keeping becomes much more difficult without banks working with them, the Daily Camera reported in October.
Now, cut off from the traditional banking system, there appears to be some hope for Colorado's dispensaries. Democrat Sen. Pat Steadman along with Republican Rep. Tom Massey are co-sponsoring Senate Bill 75 which would allow medical marijuana businesses to create financial cooperatives that would be regulated similarly to credit unions, except that they would be insured by by "non-federally backed" insurance policies, according to The Daily.
"Senate Bill 75 is a positive step forward for an industry that is crying out for sensible banking solutions," Brian Vicente of Sensible Colorado, a marijuana advocacy group, told The Huffington Post. "Colorado's tightly regulated medical marijuana businesses need banking that allows them to operate like other state licensed businesses."
In mid-2011, the Department of Justice began threatening that it was going to begin to raid and prosecute medical pot shops even in states where the drug is legal, The Huffington Post reported. By the end of 2011, hundreds of marijuana shops in California were forced to shut down. Then just weeks ago, federal officials began the most aggressive marijuana law-enforcement action they have ever pursued in Colorado cracking down on dispensaries that are within 1,000 feet of schools. This kind of Federal pressure scared off more and more banks that were at one point will to work with these small businesses operating in a strange legal gap where state law ends and federal law begins.
But banking problems have been brewing for some time. Some banks, especially the big banks, began withdrawing accounts from MMJ businesses back in early 2007 or 2008 when the U.S. Drug Enforcement Administration warned big banks that they could face potential legal liabilities if they do business with dispensaries, Reuters reported in June.
If a new medical marijuana financial co-op could exist, Steadman told The Denver Post that it could help with regulation, saying, "It's in everybody's interest that these people don't have piles of cash lying around... and, instead, there's a paper trail."
Steadman also said that he thinks that the co-op could face federal pressures, but he remained optimistic, telling Westword:
As far as how the U.S. Attorneys Office may view a financial institution for this industry, I'm not certain how it's going to play. I think everyone knows there's always a danger of federal intervention. But I don't think creating a financial institution creates a risk in any way.
Calling all HuffPost superfans!
Sign up for membership to become a founding member and help shape HuffPost's next chapter
BEFORE YOU GO