The number of children and young people on Colorado's medical marijuana registry surged in 2013, according to the latest data from the state's Department of Public Health and Environment.
Parents are also coming to Colorado in search of one of the most coveted strains of medical marijuana available. "Charlotte's Web" -- which is high in CBD, the non-psychoactive ingredient in pot, and low in THC, which causes users to feel "high" -- was developed by Denver's Realm of Caring non-profit group and has been effectively treating children with debilitating illnesses and conditions.
"I am happy to see higher pediatric numbers," Paige Figi, whose 7-year-old daughter Charlotte inspired the name of the strain, told The Huffington Post. "It means access is opening up, and we are treating more patients."
Figi now works with Realm of Caring to help their more than 300 patients using Charlotte's Web, educating parents and lawmakers about the plant that helped her daughter's life turn around.
Charlotte, who used to suffer from hundreds of seizures each week, was the first child in Colorado to be treated with cannabis. Her recovery has been miraculous, Figi said. "She is getting a re-do of all the years she was robbed by epilepsy," she said.
"Charlotte remains at over 99 percent seizure control two years into treatment," she added. "She is two years pharmaceutical free. She can walk, talk and eat again -- all of the skills she had previously lost pre-Charlotte's Web. She has friends, rides horses and bikes."
Charlotte's Web and similar strains are administered in liquid or capsule form and, according to doctors, produce little to no side effects. Because of the low THC count, users don't experience the "high" associated with traditional marijuana.
Marijuana has a long history of effectively treating seizures. In 1843, British Army doctor William O'Shaughnessy published an article documenting his use of cannabis oil to stop an infant's near-constant convulsions. But because the plant remains illegal on a federal level, modern research scarcely focuses on its medical benefits.
And although marijuana appears to be working miracles for many families, some doctors remain skeptical.
"I worry that we just don't know enough about it," said Dr. Sharon Levy, of the Boston Children's Hospital at Harvard Medical School, to NBC News. "I think they're putting their child at risk of long-term consequences of marijuana use that we don't fully understand."
Figi says that medical marijuana is certainly not a cure, but noted that the efficacy numbers are staggering. "The patients, even the patients with less than 50 percent seizure reduction, see appetite stimulated, improved sleep and behavior, increased energy clarity and focus," she said.
Figi added that she wishes strains like Charlotte's Web were more widely available in other states. "It's unfortunate that there are so many Colorado medical marijuana refugees," she said. "But Realm of Caring will push for greater availability for patients whose doctors deem this an appropriate treatment."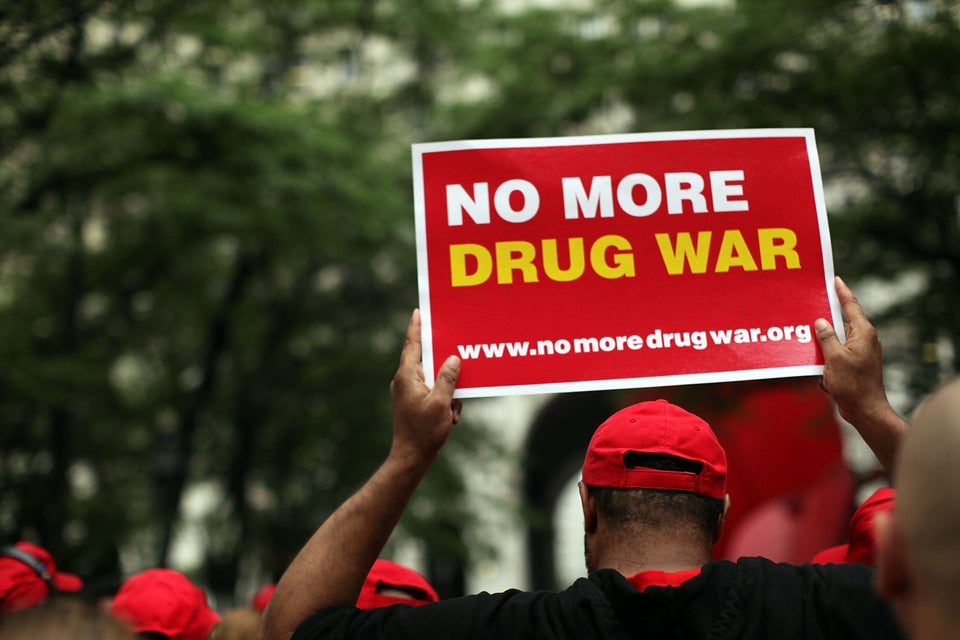 27 Reasons Why The U.S. Shouldn't Lead The War On Drugs
Popular in the Community