WASHINGTON -- Even longtime supporters of marijuana legalization were surprised early Friday morning when the House of Representatives voted for an amendment that would prevent the Drug Enforcement Administration and federal prosecutors from targeting medical marijuana in states where it is legal.
"Quite frankly, many of us who were sponsors of this amendment… didn't expect to win and were surprised by the margin of that victory this morning," Rep. Jared Polis (D-Colo.) said at a press conference Friday morning, less than nine hours after the vote.
"While I always knew it would happen sooner than most political observers thought, it's still hard to believe this just happened," said Tom Angell, the chairman of Marijuana Majority.
"Based on our internal whip count I knew there was a chance this might pass, but we had to just about run the table with our swing votes. When I saw the vote total, I was shocked -- not so much that it passed, but by the margin," said Dan Riffle of the Marijuana Policy Project. "I figured we might get lucky and pass it by 5-10 votes, but never thought a 30 vote margin was a possibility."
At the press conference with backers of the amendment Friday morning, members of the House said the vote should send a message both to the administration and to the medical marijuana industry.
"The heart and soul of the Republican party is that pro-freedom, individual philosophy that Reagan talked about," said Rep. Dana Rohrabacher (R-Calif.), the primary Republican pushing the amendment. "I think that what we've got now and what we have here in the Republican vote last night were people who took a lot of those words and the philosophy of Ronald Reagan to heart."
The amendment the House passed is attached to an appropriations bill that would fund the DEA and Department of Justice, among other agencies. While both the amendment and the bill aren't guaranteed to make it through the messy appropriations process, supporters said it should leave no doubt where the House stands.
"This is a will of Congress vote," said Polis. "We all are realists here, we know that we haven't had an appropriations process in some time, it's likely that it will be omnibuses in the future. We don't know where this particular amendment and particular bill are going. It's the will of Congress: it has ramifications for banking, for insurance, for a number of other issues that effect the industry."
"The president famously said that he had bigger fish to fry, but there are 93 U.S. attorneys and the DEA, and some of them are frying those smaller fish," said Rep. Earl Blumenauer (D-Ore.). "There continues to be uncertainty. There are now many small businesses who are perfectly legal in these jurisdictions that are operating under a cloud. There have been lives that have been disrupted. This is not something that is theoretical."
"The hemp flag flying over the Capitol was the lowest point in this person's career? Give. Me. A break!" Blumenauer said. "Maybe this will be a signal to the administration that they can't sort of tap dance around this, that they need to get their signals aligned and hopefully they're aligned with what the House did and where America is going."
A DEA spokeswoman referred a request for comment to the Justice Department, where a representative said the department was reviewing the medical marijuana amendment, as well as two pro-hemp amendments that also passed overnight.
Blumenauer said the vote should give Attorney General Eric Holder political cover to move ahead with initiating the rescheduling of marijuana next year. The federal government currently classifies it as a Schedule 1 drug with no legitimate medical purpose. Holder told HuffPost last month that while he would be willing to work with Congress to reschedule marijuana, the administration had made the political decision not to unilaterally do so, given all of the other executive actions it had taken on criminal justice reform.
"This is an integral part of why we need smarter sentencing reform, because we've had people trapped in this nightmare, and you've got non-violent people doing time for doing things that the majority of people in America now think should be legal," Blumenauer said Friday.
"That's why I said not this year, but as you move things forward, I think it's an easy way for them to unwind some of this and get out of the impossible situation," he said. "I hope Congress can do it, but it's not likely to happen this Congress, and it'll be a bit of a stretch next Congress, but it'll happen."
Before You Go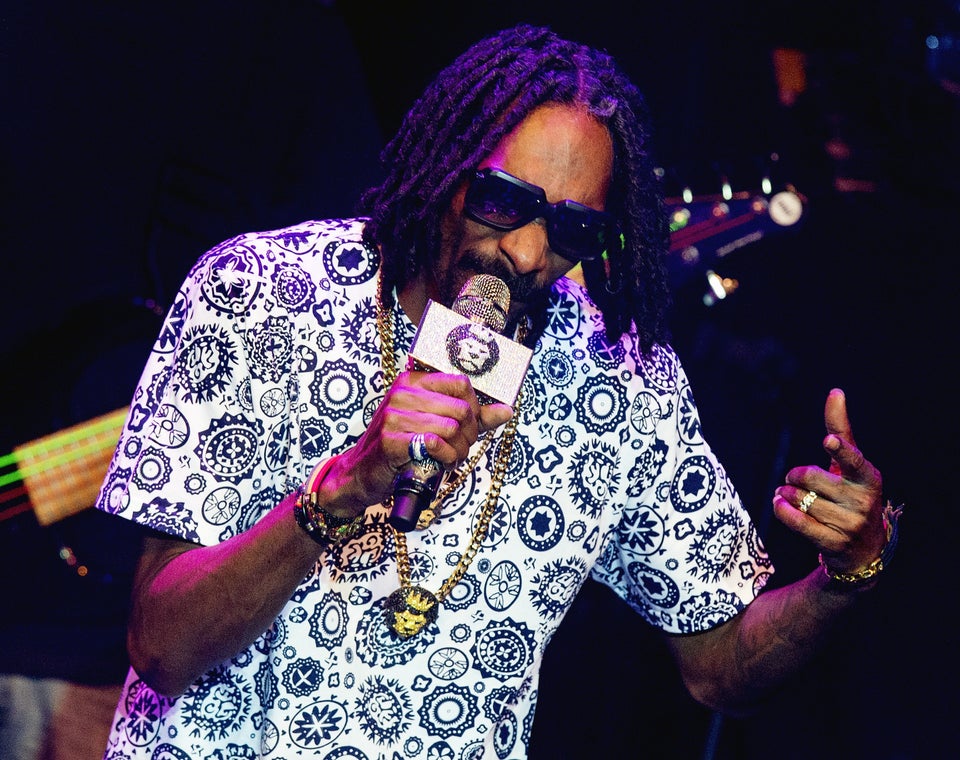 Top 50 Most Influential Marijuana Users
Popular in the Community