For nine years, Heather Jackson's son Zaki basically lived as a toddler. Zaki's epilepsy caused nearly nonstop seizures, rendering him incontinent and totally dependent on his mother. Today, his health has taken a complete turn for the better, thanks to an elixir called Charlotte's Web.
That's the name of a strain of medical marijuana being used to treat children with epilepsy. Jackson turned to the marijuana oil out of "sheer necessity" after countless attempts to help her son -- which included 17 pharmaceuticals, craniosacral therapy and chiropractic adjustments, among others -- failed to make a difference.
Zaki's seizures started when he was 4 months old and completely took over his life.
"They spiraled out of control very quickly," Jackson told HuffPost Live's Ricky Camilleri. "He started with maybe a dozen seizures a day, and within several months he was having hundreds of seizures every day. And he lived that way for almost a decade."
In July 2012, after no other treatments had made an impact, Jackson decided to try Charlotte's Web, which has "literally put [Zaki's] condition into remission," she said.
"He went 48 hours without a seizure immediately. Within three days he was pumping his legs on the swings, which is something I had tried to teach him for seven years," Jackson said. "Within three months, he became seizure-free, and tomorrow he'll be 14 months seizure-free."
See the full conversation about medical marijuana for children at HuffPost Live HERE: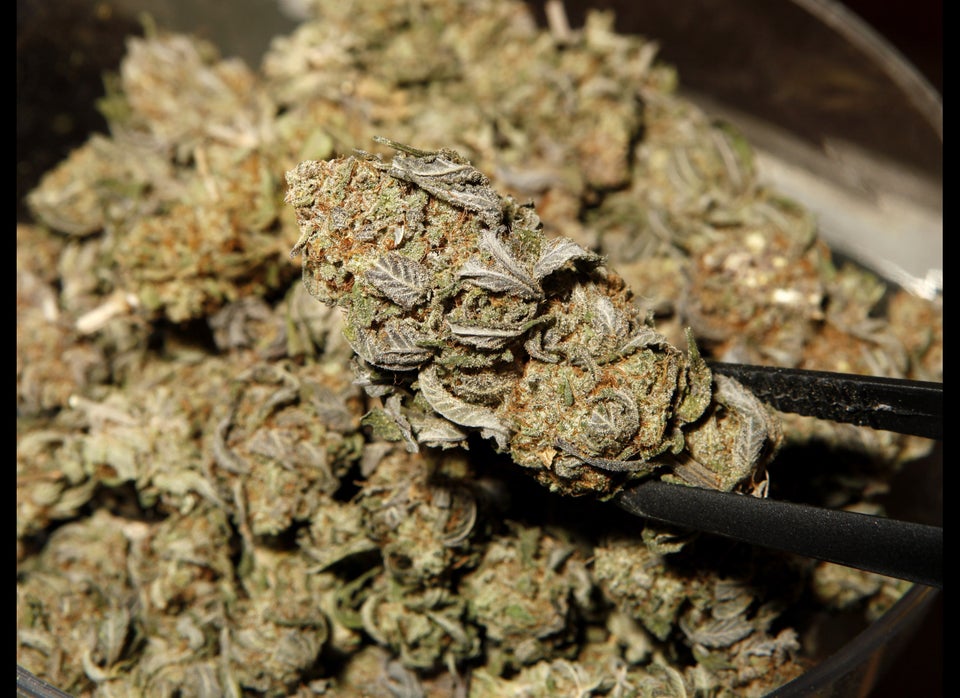 16 Facts About Marijuana And The U.S. Economy
Popular in the Community