Although not full FDA approval -- its maker still must demonstrate the efficacy of the drug in clinical trials -- the orphan drug designation represents a tremendous step forward for cannabis-based medicine.
The drug, called Epidiolex, contains a highly purified, plant-derived form of cannabidiol (CBD), a non-psychoactive compound found in marijuana that doesn't produce the "high" sensation associated with THC, the plant's main psychoactive ingredient. CBD has long been used as a treatment for Dravet syndrome, a rare and severe form of epilepsy in children, and GW Pharmaceuticals sees Epidiolex as useful in treating both Dravet and Lennox-Gastaut syndrome (LGS), another rare form of childhood epilepsy.
The FDA grants the orphan drug designation to drugs intended to treat rare disorders. It qualifies the maker of the drug for certain tax incentives related to clinical testing as well as an exclusive marketing period for the drug.
Currently, the federal government classifies marijuana as a Schedule I substance, but its compounds, like CBD and THC, can be reclassified at a lower level of risk if approved for medical use by the FDA. The agency's approval of the synthetic THC-based drug Marinol in 1985, for example, resulted in THC becoming a Schedule III substance.
If marijuana were reclassified as Schedule III -- like THC -- it would be officially recognized as having an accepted medical use and presenting less potential for abuse. Universities and labs that receive federal funding would find it much easier to conduct research on its potential benefits.
According to the National Institutes of Health, Dravet syndrome typically appears in children within their first year of life. Along with frequent seizures, those affected often exhibit poor language development, hyperactivity and difficulty relating to others.
Seizures for children affected by Lennox-Gastaut syndrome usually begin before the age of four. The majority of children with the syndrome also experience some degree of impaired intellectual functioning or information processing as well as behavioral disturbances, according to NIH.
Currently, there is no cure for either disorder, and FDA-approved medications to treat epilepsy can cause children to become nauseated and develop rashes or, in some cases, depression or hyperactivity. Those drugs may not even effectively treat the seizures the children suffer from.
"We are now in active discussions with the FDA regarding the US regulatory pathway for Epidiolex and believe that this medicine has the potential to meet the significant unmet need of children suffering with severe seizures where all options to control those seizures have been exhausted," GW Pharmaceuticals CEO Justin Gover said in a statement after the orphan drug announcement. "GW is responding to this need with the goal of providing an FDA-approved prescription CBD medicine that physicians have confidence in prescribing and parents can trust for quality, consistency and access."
Marijuana has a long history of effectively treating seizures. In 1843, British Army doctor William O'Shaughnessy documented his use of cannabis oil to stop an infant's near-constant convulsions. Today, in the 20 U.S. states with legal medical marijuana, many families have been experimenting with a high-CBD, low-THC strain of cannabis to help treat their children who have debilitating seizures.
The popular "Charlotte's Web" strain, named after 7-year-old Charlotte Figi and developed by non-profit medical marijuana group Realm of Caring, is being used to treat more than 300 patients suffering from epilepsy in Colorado. Charlotte, who used to suffer from hundreds of seizures a week, was the first child in Colorado to be legally treated with cannabis since medical marijuana was legalized. Her recovery has been miraculous, her mother, Paige Figi, told The Huffington Post. "She is getting a re-do of all the years she was robbed by epilepsy," Figi said.
Charlotte's Web and similar medical strains are administered in liquid or capsule form and, according to doctors, produce little to no side effects. Because of the low THC count, users don't experience the high associated with traditional marijuana.
In recent years, a number of studies have shown the medical promise of marijuana. Purified forms of cannabis can be effective at attacking some forms of aggressive cancer and may help slow the spread of HIV. Legalization of the plant for medical purposes may even lead to lower suicide rates.
Although marijuana appears to be helping many people, some doctors remain cautious.
"I worry that we just don't know enough about it," Dr. Sharon Levy, of the Boston Children's Hospital at Harvard Medical School, told NBC News. "I think they're putting their child at risk of long-term consequences of marijuana use that we don't fully understand."
Down the road, FDA approval of Epidiolex may produce a cannabis-based drug that skeptical doctors would be comfortable prescribing to their patients.
This isn't GW Pharmaceuticals' first foray into marijuana-derived drugs. The company has been developing and testing multiple cannabinoid drugs, including the world's first cannabis plant-derived prescription drug, Sativex, which is used for the treatment of spasticity due to multiple sclerosis in 25 countries. Sativex is not approved by the FDA but is in clinical trials in the U.S.
Before You Go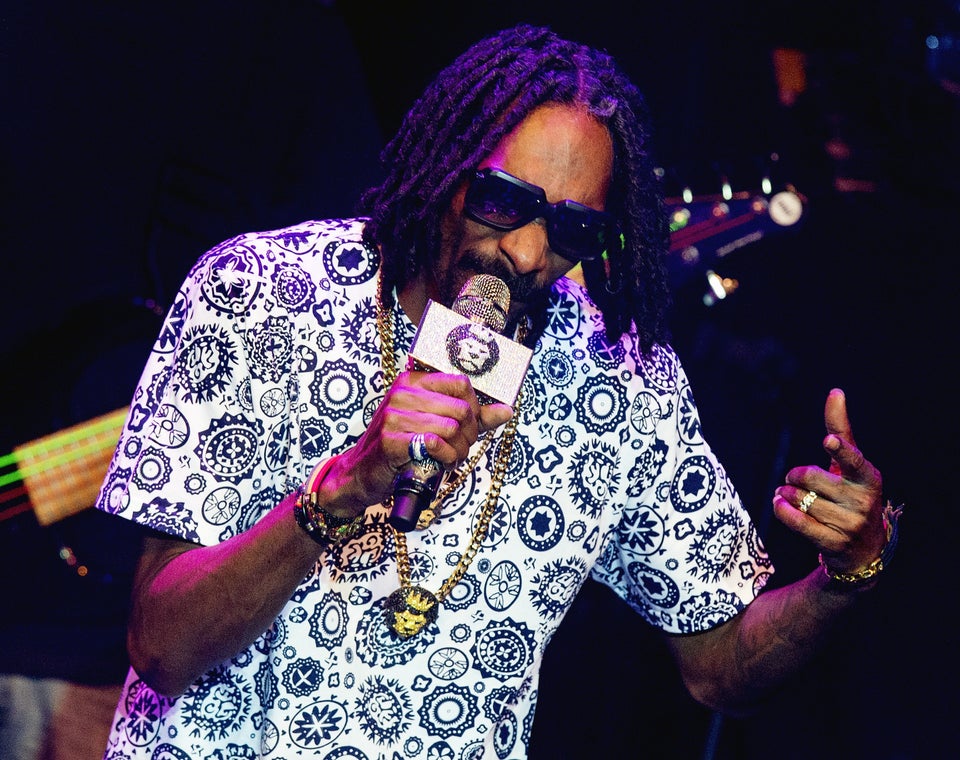 Top 50 Most Influential Marijuana Users
Popular in the Community