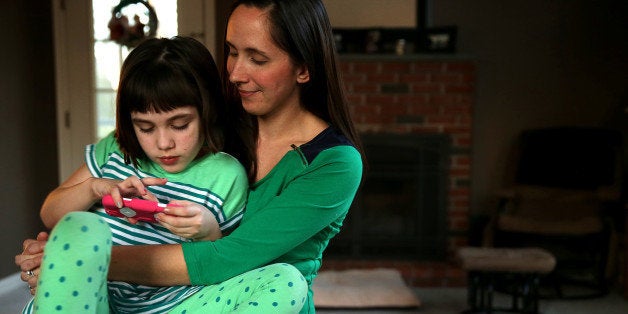 CHICAGO -- Yet another state is considering expanding its medical marijuana laws to include children suffering from debilitating conditions like epilepsy.
Nicole Gross, one of the parents of severely epileptic children who lobbied for the bill, testified to just how transformative medical marijuana treatment can be for kids like her son, Chase. Gross said her 8-year-old lost his ability to speak due to his seizures and functions at the level of a 1 1/2-year-old.
Unlike adults who can smoke medical marijuana, children using the treatment are commonly given Cannabidiol (CBD) oil. The oil comes from marijuana plants but has low levels of the mind-altering ingredient THC that creates a high. In recent days, states like Wisconsin, Tennessee and Utah have advanced legislation to legalize CBD oil.
Currently, 20 states have medical marijuana laws on the books, but only some of them include minors.
In Illinois, where the four-year pilot program is considered one of the strictest in the nation, minors aren't the only patients excluded from the state's registry: Only those individuals suffering from at least one of 40 debilitating conditions and illnesses qualify.
Gross' husband, Randy, acknowledges there's a belief that CBD oil could be abused, but noted to WGN in a February interview, "it has no street value, so there's no one who can really abuse it. It's something you can't overdose on. You can drink a gallon of it and it won't hurt you."
With the news of the Illinois Senate Committee's vote, Gross hopes the days of his family living in Colorado are numbered.
REAL LIFE. REAL NEWS. REAL VOICES.
Help us tell more of the stories that matter from voices that too often remain unheard.
BEFORE YOU GO