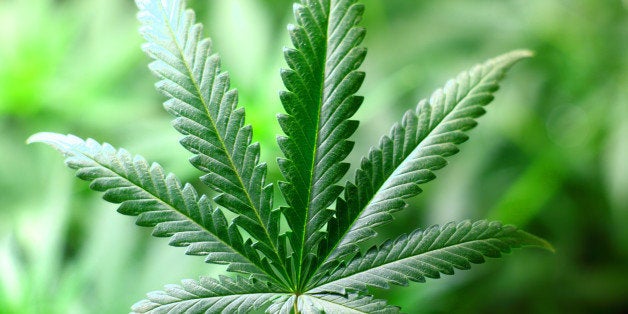 Members of the Hawaii Legislature approved a bill Thursday that would establish a system of medical marijuana dispensaries statewide by next summer.
Hawaii legalized medical marijuana 15 years ago, but has never provided a way to buy it legally. Patients must grow their own or have a caretaker grow it for them.
House Bill 321 would allow eight companies to open two marijuana dispensaries each as soon as July 15, 2016.
The bill passed the Senate unanimously with Sen. Russell Ruderman excused. House lawmakers approved the bill 38-13 after more than a half-hour of discussion. The measure goes next to Gov. David Ige, who has indicated he supports the establishment of dispensaries..
The measure had apparently died Friday after Rep. Della Au Belatti and Sen. Josh Green couldn't agree on the final version of the bill during the last hour of conference committee negotiations.
But House and Senate leadership extended the deadline for negotiations on the bill after a majority of Senate members signed a petition supporting it. Senate leaders removed Green from the committee.
Green didn't say anything about the bill on the floor Thursday, but submitted comments expressing reservations into the official journal.
Republican Sen. Sam Slom said the measure was long overdue.
"We should have done this much earlier, it should have been much sooner," he said.
The measure also had a lot of support in the House, although several lawmakers expressed concerns about certain aspects of the bill.
Rep. Bob McDermott, a Republican from Ewa, said that although he recognizes the need for medical marijuana dispensaries, he thinks HB 321 allows too many.
"This seems to be putting the infrastructure in place for full blown legalization in five years," he said. "I don't think we need more booze, I don't think we need more drugs."
Rep. Marcus Oshiro said lawmakers should take more time to learn from other states.
"We only have one shot in doing the right thing the right way," he said.
But most lawmakers seemed to agree with Rep. Chris Lee. The Democrat from Kailua said he supports HB 321 because it would help patients like his sister, who has been suffering from diabetes and multiple sclerosis.
"This isn't a question of public safety, this is a question of helping those around us," he said.
Calling all HuffPost superfans!
Sign up for membership to become a founding member and help shape HuffPost's next chapter
BEFORE YOU GO
PHOTO GALLERY
Most Influential People Who've Used Marijuana