A bipartisan bill introduced in the House of Representatives on Monday would legalize a compound in marijuana used to treat severe epilepsy.
The legislation, called the "Charlotte's Web Medical Hemp Act of 2014," would exclude "therapeutic hemp" and "cannabidiol," or CBD, a non-psychoactive compound in marijuana used for medical purposes, from the definition of marijuana in the Controlled Substances Act. Marijuana, including therapeutic hemp and CBD, is illegal under current federal law.
The bill, sponsored by Reps. Scott Perry (R-Pa.), Steve Cohen (D-Tenn.) and Paul Broun (R-Ga.), says therapeutic hemp and CBD "shall not be treated as controlled substances." Both treatments contain little of the psychoactive substance that generates a marijuana high.
"This bill in no way changes my stance on marijuana -- I still disagree with the recreational use of marijuana," Perry said in a statement. "However, these children and individuals like them deserve a chance to lead a healthy and productive life and our government shouldn't stand in the way."
The bill takes its name from 7-year-old Charlotte Figi, a Colorado girl with a rare form of epilepsy called Dravet syndrome. Her parents are successfully treating her debilitating seizures with a strain of high-CBD, low-THC medical cannabis called "Charlotte's Web." Traditional pharmaceuticals failed to help.
"It's a huge day, we're celebrating, we're very excited," Paige Figi, Charlotte's mother, told The Huffington Post. "It's a step in the right direction -- it's not full medical, but the success we've had in showing this is a working therapy, state to state, has come through and now federally they are taking notice." Figi volunteers at Realm of Caring, a nonprofit Colorado Springs organization that developed the Charlotte's Web strain of cannabis for her daughter.
The introduction of the House bill comes after 11 states have legalized CBD for limited medical use or research. To date, 23 other states have more broadly legalized medical marijuana. But because federal law considers all forms of marijuana illegal, people who use, possess, sell or grow marijuana for medical use -- even in states where it's legal -- face potential federal charges.
Some have argued that CBD-specific legislation, like the new House bill, is too narrow and should be expanded to include marijuana for all medical uses.
"We fully understand that, and are pushing for" full legalization of medical marijuana, Figi said. "But with politicians, you negotiate down to what they are comfortable with and what will or will not pass. How do you stand by and say we're not going to help anybody?"
Figi said the Realm of Caring has about 9,000 patients on its waiting list for epilepsy treatment with Charlotte's Web. "It's so painful to see people waiting and dying," she said. "My friends -- the Conte family -- just lost their daughter in New York. They fought for New York's medical marijuana law and she's probably the reason that bill passed, and then they lost their daughter while on the waiting list. And there's many more that are dying every week."
Anna Conte, 9, who suffered from seizures, died last week due to complications from her disorder. New York lawmakers passed a medical marijuana bill last month, but it won't take effect for a year and a half. Since its passage, two other children with seizure disorders similar to Conte's have also died.
The House bill must successfully pass multiple House committees before it reaches the floor for consideration.
Before You Go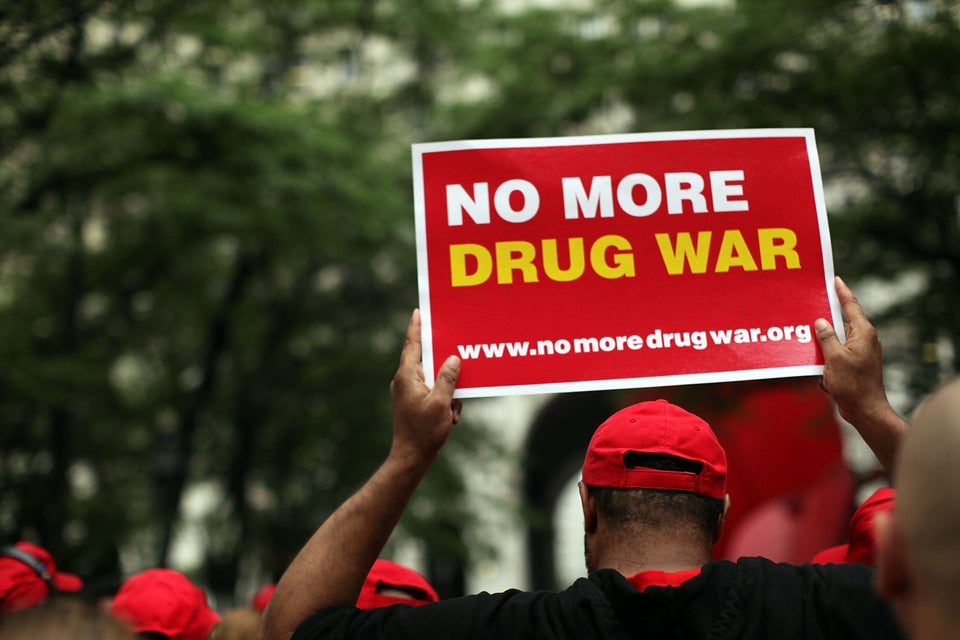 27 Reasons Why The U.S. Shouldn't Lead The War On Drugs
Popular in the Community