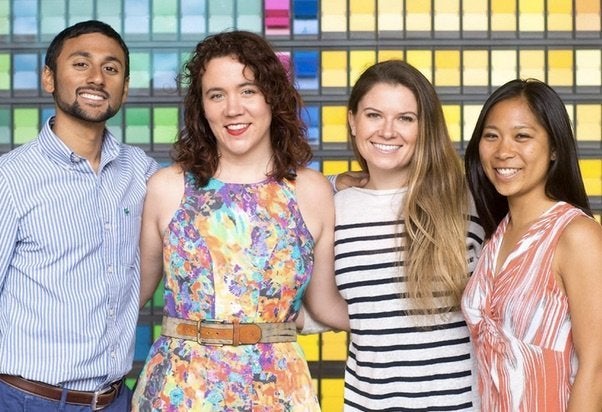 Edith Elliott was 28 years old when she went to visit hospitals in India with three of her classmates from Stanford University's graduate course, "Design for Extreme Affordability." What she saw stuck with her for the next several years. A feeling of desperation haunted every hallway as doctors struggled to keep up with a steady stream of patients. Every hospital bed was full. People slept in lines for weeks, waiting to see a doctor.
The doctor shortage in India is severe. (The World Health Organization estimates one doctor for every 1,700 people, compared to the U.S. ratio of one for every 400 people.) The shortage is exacerbated by hospital readmissions; people are often readmitted after hospital stays for issues that could have been resolved during the first visit with the proper education and training.
Elliott and her classmates, Katy Ashe, Jesse Liu, and Shahed Alam, had traveled to India to work with a chain of low-cost hospitals called Narayana Health. There, the students saw the doctor shortage problem first-hand. But they also saw something else: family members who sat with patients, constantly expressing concern, saying they would do anything to help their loved ones get better. No one, however, was giving them suggestions on how they could help.
"They told us that they felt a lot of confusion and fear about the process," Elliott said. "They wanted to help but they didn't know how."
Noora Health, the nonprofit organization Elliott and her colleagues later founded, utilizes these family members to ease pressure on the medical system. Noora aims to take the load off doctors and nurses by training family members to help with basic tasks in the hospitals. The goal is for patients to be discharged earlier and to keep patients healthy so they won't be readmitted to the hospital. Though the organization is still in its infancy, it's seeing promising results, with sizeable reductions in both readmission rates and complication rates.
"We like to say we're putting a community health worker in every home," Elliott said.
India isn't alone in this doctor shortage; countries all around the developing world face a similar crisis. Both Ghana and Cambodia have a doctor-to-patient ratio of one to 5,000 people, while Zimbabwe's is 1 to 10,000. A WHO report released in 2013 found that the world will be short 12.9 million health-care workers by 2035, due in part to an aging health workforce and a growing world population. This doctor shortage is exacerbated by "brain drain"—qualified doctors leaving developing countries for better work and higher pay in other countries.
Hospital readmissions place added strain on these already overburdened medical systems. Although there are no specific numbers available for readmission rates in India, in the United States, one in eight Medicare patients was readmitted to the hospital within 30 days of being released after surgery in 2010; for general patients receiving medical care, the figure is one in six. According to a 2013 report by the Robert Wood Johnson Foundation, Medicare alone spends roughly $17 billion per year on return visits that are preventable with proper education and training. Assuming these trends also apply to developing countries like India, treating patients twice for an issue that could have been resolved in the first visit can be an inefficient use of already over-extended hospital resources.
Elliot recalled meeting one man who had experienced a heart attack. The hospital discharge instructions had included guidelines for dietary changes and physical therapy exercises, but they were written in a way that was confusing to both the patient and his wife. They didn't follow the instructions and the man landed in the hospital a second time.
After speaking to various patients and family members, Elliott, Ashe, Liu, and Alam realized that the family members were an untapped resource that could help lift the burden off of physicians and follow through with care where the doctors and nurses are unable to.
Noora Health, which graduated from the startup incubator Y Combinator in 2014, trains doctors and nurses in local hospitals all over India to train groups of family members on basic care like checking pulses, supervising physical therapy exercises, maintaining a healthy diet, and administering medication. A major part of these trainings include having the family members practice while at the hospital so that they can be prepared to complete the tasks correctly at home. Noora Health also provides tutorials on tablets so that family members can practice and review those tasks during their time at the hospital. The organization provides these programs for free to public hospitals and charges a licensing fee to private hospitals. Elliott said the benefits of the program pay for the program itself many times over but says the actual numbers are unavailable until they complete a comprehensive study.
Noora Health also designed and launched a patient and monitoring tracker that operates on Android phones. Nurses use this app to track training attendance, completion of the components of training, graduation from the program, and discharge home. This data is reported to the hospitals monthly and by early 2016, Noora's team hopes to be able to present it in real-time through a dashboard on Salesforce.
Early results measuring the organization's approach seem promising: a study conducted by Noora Health revealed a 24 percent reduction in readmissions and a 36 percent reduction in complication rates. Early results from an outside evaluation of the program show the reduction in complications may be as high as 70 percent. The organization hopes to provide training to one million family members by the end of 2018.
While Noora's model is one of the first to formally engage family members in the health system, it is part of a growing movement towards supplementing doctors with non-physician-based healthcare. In South Africa for example, a nonprofit organization called Mamelani's Community Health Programme uses community-based, non-physician health workers to educate people on basic healthy practices. In Indonesia, where the doctor-to-patient ratio is one to 5,000, the government implements an integrated care model called Jampersal to improve the number of deliveries. Instead of using doctors as the main point-person for maternity care, the Jampersal model uses midwives under indirect supervision from doctors. According to a working paper released in 2014 by the World Bank, this program increased attended delivery by 10 percent and reduced infant mortality rates by 38%, from 34 per 1,000 live births pre-Jampersal to 21 per 1,000 live births post-Jampersal.
While the healthcare system in the United States is much more robust than those in developing countries, there are similar efforts to reduce hospital readmission rates here as well. Under the Readmission Reductions Program, which went into effect in 2012, hospitals that report excessive readmissions will have to pay a penalty to the Centers for Medicare and Medicaid Services.
Elliott says Noora Health has been working with a large healthcare provider in northern California to see if the organizations' model could help patients in the United States.
"It's an interesting opportunity to say this is a solution that's not just for highly disenfranchised and impoverished communities," Elliott said. She said she was not able to disclose the name of the healthcare provider until testing was completed.
Noora Health's early success suggests that while healthcare systems are indeed strapped for cash, untapped resources like family members could alleviate the burden on physicians at a very low cost. By training these individuals closest to the patients in the basics of health care, physicians and nurses can focus their efforts on providing specialty care to more patients as they come through the door.
Jenny J. Chen is a freelance writer based in D.C. She writes on health, environment, race, and innovation for The New York Times, The Atlantic, and NPR.
This story was produced with the support of the Solutions Journalism Network.
Correction: An earlier version of this story stated that there was one doctor for every 40 people, as opposed to 400.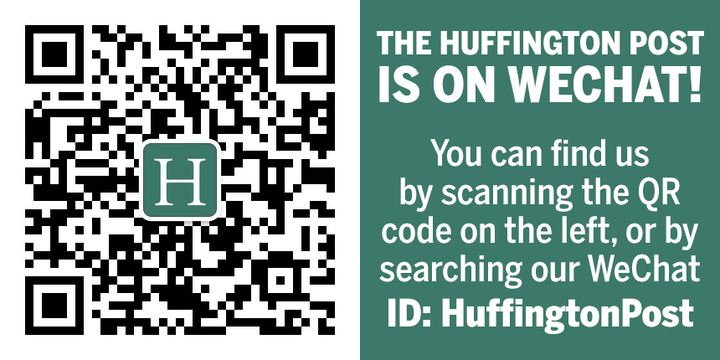 Popular in the Community