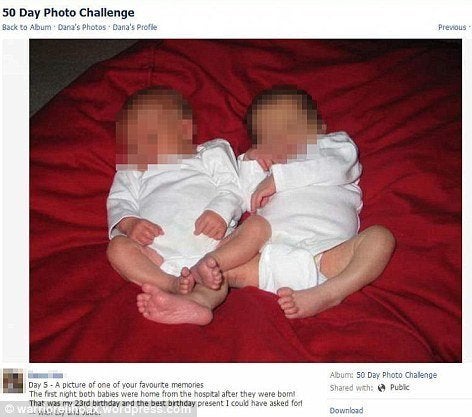 A female medical student in Ohio is being accused of tricking hundreds of people for 11 years with a phony blog featuring a story guaranteed to pull at readers' heartstrings - about a boy with cancer whose mother died in a car crash, reports Gawker and the Daily Mail.
Though Emily Dirr's online deceit has caused outrage, it's not clear that she committed a crime because she did not ask for money or get any material benefits from her ruse. Using photos that she allegedly pulled off websites, Dirr recounted a tear-jerker of a story about 5-year-old Eli Dirr, his struggle with cancer and his mother's death in a car accident on the way to the hospital in Saskatchewan where she worked.
The dramatic story attracted hundreds of readers, including Taryn Wright, who uncovered the hoax and revealed the truth on her blog, "Warrior Eli: A Hoax?," reports Gawker. She revealed that the story was concocted by Dirr, a medical student living at home with her father in Rootstown, Ohio.
"I was very surprised to find out that a med student was behind the whole thing because of the amount of time that had to have been involved with creating so many characters," Wright told Gawker.
After Dirr posted that the boy's mother had died in a car crash ("She fought so hard to cling to life."), readers left hundreds of condolence messages on Facebook, started a tribute page and raised more than $1,000 for a cancer charity.
Suspicions arose when some readers discovered that photos of the family had been taken from other people's Facebook pages. When the site was abruptly taken down, Wright reached out to some other readers and her sleuthing led to Emily Dirr after being told that Dirr was sending "Warrior Eli" bracelets to those who requested them.
Dirr's school, Northeast Ohio Medical University, is conducting an investigation of the hoax.
Popular in the Community