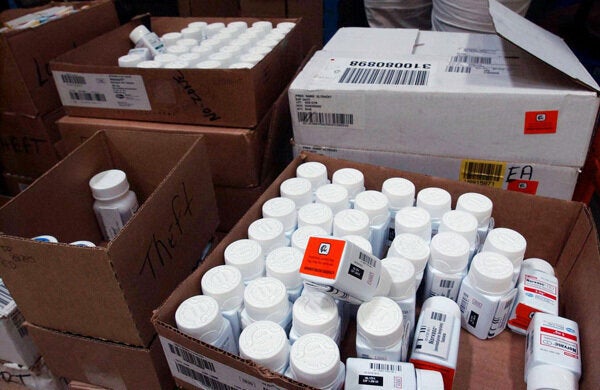 Regulatory burdens and healthcare reform are causing big uncertainties for venture capital investors. That could limit the ability of young drug and medical device companies to bring products already in the pipeline to market, thwarting billions of dollars of investment. It also could stop promising drugs, therapies, and devices from being developed for patients who really need them.
From my perspective, lack of new healthcare investment could limit the economic impact and jobs created by entrepreneurs. In regions like Greater Cleveland, where a growing medical economy is powered by assets like the Cleveland Clinic and University Hospitals, and where my own nonprofit venture development organization regularly supports biotech and biomedical device entrepreneurs, this limitation could have devastating effects.
Consequently, the United States as a whole could lose its global lead in medical innovation, job creation, and access to life-giving treatments for the first time in decades. Patients, workers, and the national economy would suffer.
Here are a few of the factors impacting healthcare investing:
• FDA burden: According to a Vital Signs survey of more than 150 venture firms by the National Venture Capital Association's MedIC Coalition, U.S. Food and Drug Administration (FDA), regulation was cited as the top reason for a recent pull-back in healthcare investing. I serve on the NVCA board and this pull-back was a major topic of discussion during our early October board meeting, with conversation centering on the cost, time, and unpredictability the FDA's current approval process can add to the development of innovative products.
While the coalition found that a little over one-third of firms expect to cut their biopharmaceutical and medical device investing (both regulated by the FDA), they expect to boost their investment in non-FDA regulated healthcare services and health information
technology companies. Meanwhile, other U.S. venture capital firms are putting more of their healthcare dollars in Europe and Asia, where regulatory and product development costs are
lower. Investors and their portfolio companies can show clinical and economic efficacy of their treatments more quickly offshore. Overseas, "that means companies earn revenue -- and investors realize returns -- sooner," explains Mike Bunker, managing director at Early Stage Partners, a Northeast Ohio-based venture capital firm.
The good news is that the FDA seems aware of the risks of falling investment in U.S. healthcare companies. The agency already has proposed, among other steps, to streamline and reform regulation to remove its process as a barrier to innovation. Still, more must be done to improve predictability, clarity and transparency during the approval process in order to ease investors' concerns and ensure that America keeps its competitive edge in medical technology.
• Investment challenges: "FDA regulatory costs are only half the reason why investors have shied away from healthcare," says Baiju Shah, CEO of BioEnterprise, a JumpStart partner and Cleveland-based bioscience company developer. "There is an ongoing contraction in venture capital available to later-stage companies."
As institutional investors allocate fewer dollars to venture capital overall, many find themselves over-allocated in healthcare. So when VC firms ask for new healthcare dollars, the investors say there aren't any more. "The problem we all are facing is finding alternative sources of capital," adds Shah.
• Healthcare reform: In theory, healthcare reform should expand U.S. markets for innovative healthcare products and services by providing insurance coverage -- and new buying power -- to the uninsured. An aging population also should fuel healthcare markets. But investors are worried that potential cost controls and lower Medicaid and Medicare reimbursements imposed by reforms could limit medical innovation and their returns. Some investors are steering clear of healthcare companies except those that provide services for which government reimbursements are not a factor.
In addition, the potential repeal of reform law that requires most Americans to buy health insurance raises questions about market expansion. Without people with new insurance, who would buy additional drugs and medical devices to grow the market?
Meanwhile, comparative effectiveness research, a reform that studies which treatments are best for patients and most cost-effective, could "chill" medical innovation, Dr. Delos "Toby" Cosgrove, the Cleveland Clinic's chief executive, told attendees of his institution's annual medical innovation summit in early October. If one treatment or product is deemed most effective for a certain condition, why
should innovators spend years and millions of dollars developing alternatives?
If the FDA could manage to ease investor concerns, America might keep its competitive edge in medical technology. But they alone are not enough. I think policymakers should revisit comparative effectiveness reforms for their potential chill on medical innovation. And we need an ongoing commitment from venture capitalists to make healthcare investments in the United States. It's never a bad idea, however, for startups in these kinds of situations to look for alternative sources of capital.