Affordable healthcare isn't a myth. In fact, if you look beyond U.S. borders you'll find healthcare systems in other countries that are equally as good -- if not better -- than what you get at home. And you won't have to remortgage your house to stay healthy.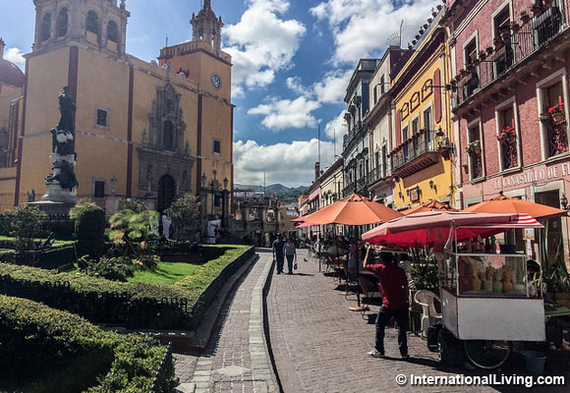 Many of the hospitals in Mexico are owned and run by U.S. hospital chains.
As more and more people are realizing better and faster healthcare is available at a fraction of the cost, a growing number of them are opting to take advantage of what's called medical tourism.
And who doesn't enjoy relaxing and seeing an interesting new part of the world while saving enough money on healthcare to cover the cost of an exciting vacation and still come out ahead financially?
Instead of staying in a small hospital room, you can spend your recovery time in a luxurious Four Seasons Hotel, receive high-quality medical treatment, and still save a small fortune.
Perhaps dental or vision care isn't included in your health plan at home... Maybe you want an elective procedure, like vision surgery or a facelift, that isn't covered...
From Asia to Latin America, read on to find out more about five of the best options available to you as a medical tourist.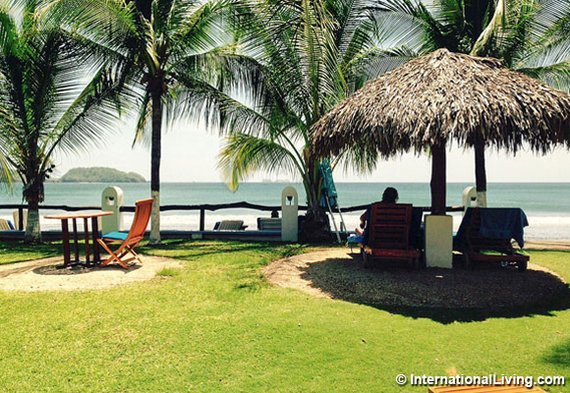 Costa Rica has a high ranking healthcare system thanks to large government funding to its health sector.
Medical tourism has become big business in Costa Rica. People around the world are realizing the benefits of the country's high-quality, low-cost medical services.
The World Health Organization ranks Costa Rica's healthcare system slightly above that of the U.S. This achievement is the result of a large government investment in the health sector. The influx of foreigners in Costa Rica has also been a big incentive for private hospitals to open and expand their operations.
Tens of thousands of Americans, including many retirees, live in Costa Rica, and more than 700,000 Americans make annual visits. With hundreds of board-certified physicians, surgeons, and dentists practicing in or near the capital city of San José, health travel has gained a strong foothold in this nation of more than 4.7 million people. Around 15 percent of international tourists come specifically to take advantage of its medical services, mostly cosmetic surgery and dental care. And the nation is among the top five visited by Americans for medical treatment.
To give you an idea of the savings that can be made by seeking medical procedures in Costa Rica, below is a comparison of procedures and their cost in the U.S. and Costa Rica according to the Medical Tourism Association.
Coronary artery bypass: Costa Rica $31,500, U.S. $88,000
Heart valve replacement: Costa Rica $29,000, U.S. $85,000
Hip replacement: Costa Rica $14,500, U.S. $33,000
Knee replacement: Costa Rica $9,500, U.S. $34,000
Facelift (full): Costa Rica $4,500, U.S. $12,500
Gastric bypass: Costa Rica $11,200, U.S. $18,000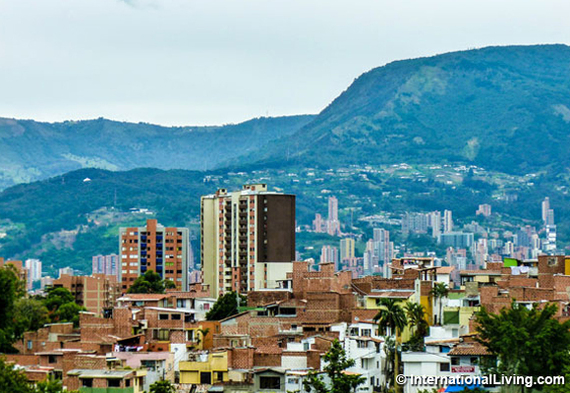 New clinics and hospitals are opening in Colombia to help support the country's medical tourism trade.
Colombia
If the high quality of Colombia's healthcare system was news to you, you're not alone. But word of the country's excellent, affordable healthcare is getting out. Between 2012 and 2013, medical tourism in Colombia increased by over 60%. In 2013, 50,000 medical tourists pumped an estimated $216 million into the Colombian healthcare system.
For decades, North Americans have come to Cali and Medellín for cosmetic surgery -- a tummy tuck here, a facelift there, and a few implants to round things out.
But today, people come to Colombia for all sorts of complex medical treatments. Eight of Medellín's hospitals ranked among the top 43 in all of Latin America last year. That's according to the prestigious financial publication América Economía, which assembles an annual list of the region's top medical facilities.
In most cases, Americans are able to save 40 percent on healthcare in Colombia, and in many cases, even more.
"I speak from experience when I say I'm impressed by the healthcare in Medellín," says Nancy Kiernan, International Living's Colombia correspondent.
"My husband and I have lived here for over four years, and we are very satisfied with the city's health and dental-care systems. From something as simple as getting a blood test or your teeth cleaned, to surgery and root canals, healthcare professionals in Medellín provide excellent service," says Nancy.
Thanks to all this excellent care, medical tourism is booming in Medellín.
Each year, more and more foreigners come here for that very reason. It's not hard to see why. MedicalTourism.com does price estimates on various medical procedures. In 2015 the cost of a hip replacement in the U.S. averaged just over $40,000. In Colombia, the same procedure averages only a little over $8,000.
Medellín is committed to making access to care easier for international patients. The San Vicente Fundación Hospital recently built a second site only two miles from the Río Negro International Airport. Being only a stone's-throw away from the arrival terminal means that patients have only a five-minute drive to the hospital for their care.
Dentists here provide fantastic care at a fraction of the U.S. cost. A crown in the U.S. will cost you between $1,000 and $3,500. "My English-speaking dentist here will do the same procedure, using state-of-the-art equipment and facilities, for $250 to $480," says Nancy. "Even if you just want to brighten your smile, a one-hour session that includes an ultrasonic cleaning, tooth polishing, and two cycles of whitening gel costs only $150. In the U.S., you'd easily be looking at four times that amount for the same service."
The Colombian government has taken notice and made promoting medical tourism a top priority. New clinics and hospitals are popping up everywhere. Medical tourism travel agencies are working hand-in-hand with medical institutions to provide complete packages that include travel arrangements and medical care.
In Mexico, most doctors and dentists receive at least part of their training in the U.S. (And many U.S. doctors have trained in Mexico, notably in Guadalajara.) Many of them continue to go to the U.S. or Europe for on-going training. Every mid-size to large city in Mexico has at least one good hospital.
Many individual hospitals are excellent. In fact, Mexico's combination of well-trained doctors, modern hospitals, low prices, and proximity to the U.S. has made it a popular medical-tourism destination for U.S. residents. Many Mexican towns along the U.S./Mexico border have thriving dental and medical practices, thanks to their many U.S. patients. And some cities further into Mexico, notably Puerto Vallarta and Mérida, have become medical-tourism centers because they offer several excellent hospitals and dental practices in one city.
Several private U.S. hospital chains own and run hospitals in Mexico. Most notably, International Hospital Corporation of Dallas has four hospitals that it operates in Mexico under the CIMA name.
Texas-based Christus Health Systems operates seven hospitals in Mexico under the Christus Muguerza name. In addition, several top-notch, Mexican-owned hospital chains (notably Star Médica and the Los Ángeles chain) are popular.
To give you an idea of prices, in San Miguel de Allende a tummy tuck will cost you $6,000 compared to $8,800 in the U.S. A facelift will cost $8,300 in San Miguel...in the U.S. it will cost you $12,500. A dental implant will cost you over $3,000 in the U.S. and the same procedure in Mexico costs just $1,750.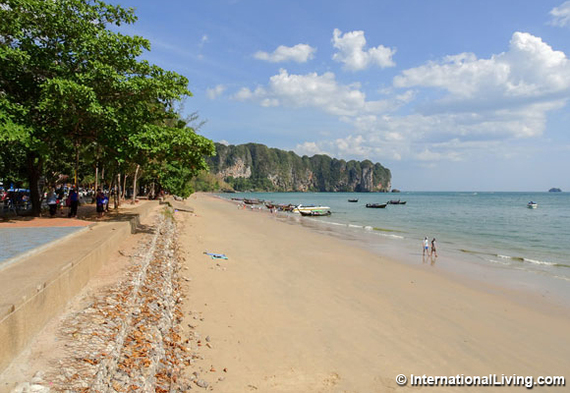 Malaysia receives a huge percentage of the world's medical tourism.
Malaysia
Malaysia has gained fame as a medical-tourism destination because its healthcare is among the world's best -- and cheapest. Malaysia has both public and private healthcare with medical expertise equal to or better than that in most Western countries.
In Malaysia, medical staff are friendly, professional, and genuinely happy to see you. The majority of the doctors and dentists are trained in the U.S. and the U.K. It's really a country where medical tourism has been taken to the next level.
More affordable air travel, mounting healthcare costs in developed countries, long waiting lists, and an ageing world population have all contributed to a global explosion of medical tourism in the past decade -- and Malaysia is leagues ahead in terms of its world market share.
It's a secret that the rest of Asia has known for a long time. In fact, 80 percent of all medical tourists coming into Malaysia are from its neighboring countries, including Thailand and Singapore -- medical tourism enclaves themselves.
So why are medical tourists flocking to Malaysia? Both Penang and Kuala Lumpur are serviced by airlines from around the world; have a plethora of reasonably-priced hotel rooms; an excellent public transportation system (second to none in the region); and when you arrive in Malaysia most nationalities are given a three-month visa upon arrival. All of which help to make your stay -- in a hotel, hospital or short term let -- easy.
Given Malaysia's reputation for graceful and attentive service, it is not hard to see why Penang and Kuala Lumpur have quickly become the medical tourism hubs of Asia.
More than 80 percent of all medical tourists in the world traveled to Malaysia, Thailand, and Singapore in 2012, with Penang and Kuala Lumpur (in Malaysia) leading the pack.
The cost of hotel rooms and treatment are both far more expensive in Singapore than on the Malaysia island of Penang, making it the most popular place for medical tourism in Southeast Asia.
Malaysian Tourism, which began promoting medical tourism in Malaysia in 2002, is delighted with the progress, but would now like to see more Western tourists booking in for what Asian tourists have been benefitting from for many years.
Some of the most popular treatments available include cosmetic surgery, dental work, and dermatology.
To give you an idea of the cost of just one procedure, a full-face lift in the U.S., including a chin lift (sometimes done separately or not at all), can be as much as $35,000. In Malaysia it's half the price. When you think that you can add on a week of rest and recuperation somewhere, like on the exotic island of Langkawi, in a 5-star hotel, and still save $10,000 on what it would have cost you in the U.S., it's no wonder that Malaysia's medical tourism industry is on the rise.
Dentist studios are state-of-the art. A checkup costs $9. A filling and a cleaning costs about $32.50. In the U.S. this treatment costs on average $180. To replace a cap on a tooth costs on average $300, while at home this would cost closer to $1,200.
Western accreditation is also a vital component for confidence in undergoing foreign medical treatments, and hospitals in Penang and Kuala Lumpur were among Southeast Asia's first recipients of the United States' prestigious Joint Commission International (JCI) certification, which is seen as the gold standard for healthcare service providers around the world. Now Malaysia has eight JCI-accredited hospitals for medical tourists to book with. Some hospitals in Penang also have entire wings specializing in tourists, and have translators for 22 different languages, including Dutch, Norwegian, Swedish and Russian, as well as a teams of English-speaking staff.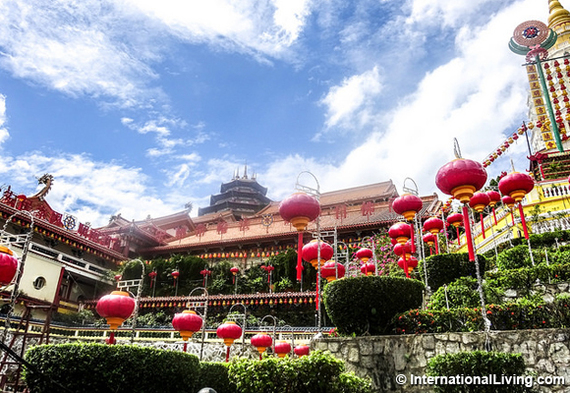 Many of Thailand's doctors are trained overseas, in the U.S. and Europe.
Thailand
Along with being a low-cost and tropical retirement haven, Thailand has long been an international destination for medical tourism. Why? Because healthcare is low cost and excellent quality. In fact, the "Land of Smiles" is ranked among the world's 50 best healthcare systems by the World Health Organization.
In Bangkok and Chiang Mai's private hospitals, you can expect a quality equal to standards in the U.S. There are also some very good private facilities in Hua Hin, Udon Thani, Phuket, Pattaya, and Koh Samui where most primary and secondary medical care problems can be dealt with.
Many doctors undertake specialist training abroad (usually in the U.S. and Europe), and are at least as well qualified as physicians in the West -- often more so. Large private hospitals are also staffed with translators to assist foreigners in communicating with those medical professionals who don't speak English (many of them do speak English, however).
Costs vary from hospital to hospital and region to region, but many locations have Western-standard private hospitals. Thai hospitals offer very competitive prices for healthcare services. Indeed, costs for medical services in Thailand can be 50 percent to 80 percent less than similar procedures in the U.S.
After 1997 and the Asian financial crisis, local health professionals found themselves with gleaming new hospitals and an abundance of empty beds that they couldn't fill. And so the country started going all out to become a global center for almost all types of cosmetic procedures. Costs are far cheaper than in the West, and many centers offer packages that also include recuperation in a holiday resort.
Obviously, if you are interested in this aspect of medical tourism, it goes without saying that you should be very careful about where you choose to have surgery. Ask lots of questions and request verifiable testimonials. In Thailand, for example, a lot of smaller clinics have jumped on the bandwagon, and the reputations of some are much higher than others.
This article comes to us courtesy of InternationalLiving.com, the world's leading authority on how to live, work, invest, travel, and retire better overseas.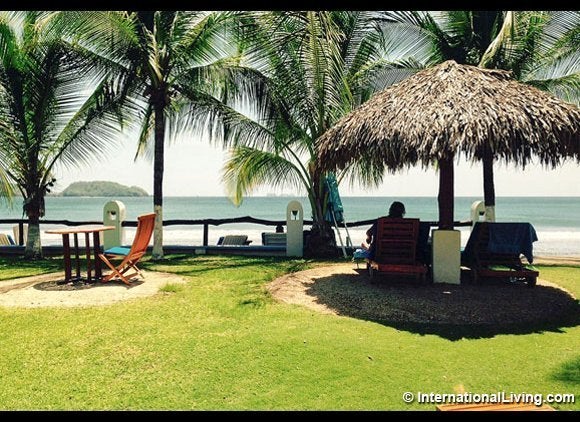 Medical Tourism Abroad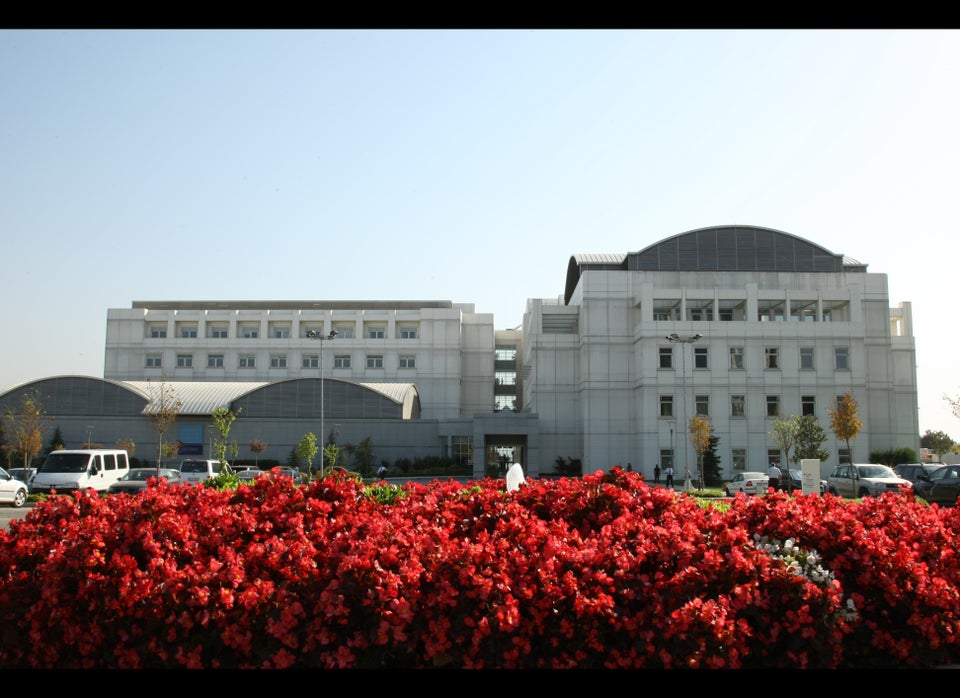 International Hospitals For Medical Tourism
Support HuffPost
The Stakes Have Never Been Higher
Related
Popular in the Community