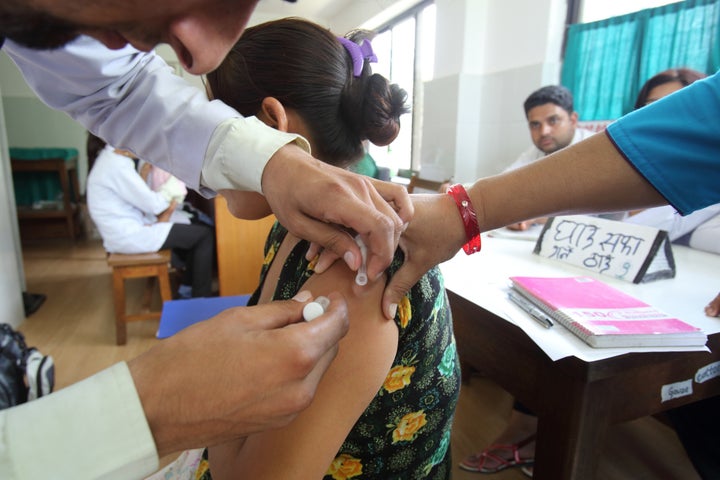 Once described as the "new future for aid," voluntourism is now a $173 billion industry receiving more attention for dubious "selfie" ethics than progress on achieving international development goals. Among voluntourists, medical and public health students and professionals increasingly number among those taking short trips to developing countries to volunteer. Simultaneously, there is a global health workforce crisis, with 18 million additional skilled health workers needed to achieve universal health coverage. Sporadic, short-term medical volunteer visits self-funded by students and professionals may seem like a logical solution. However, medical voluntourism as currently practiced poses an overlooked threat to emerging health systems in low and middle-income countries. Investors in global health systems should take steps to implement solutions that will make medical voluntourism more beneficial for volunteers, patients, and health systems.
The ethical problems of medical voluntourism have been well documented. For example, students as young as high schoolers interested in health care are often encouraged to gain "real world experience" by volunteering to do medical work in developing countries through various facilitating organizations. This practice often entails untrained, uncertified, and young students practicing directly with patients to a much greater degree than would be permitted at home. The problem does not only exist with young students engaging in voluntourism. No universal standards for continuum of care and malpractice exist for certified professionals volunteering through facilitators.
These short, unreliable spurts of foreign health workers and access to care bring major consequences for building and strengthening health systems in receiving countries. Patients in areas receiving medical voluntourists have been reported as less likely to purchase health insurance, since volunteers supply medication and treatment for free. However, this leaves patient populations at risk of financial hardship because they cannot plan for irregular timing of volunteers' visits or disease outbreaks between visits. The presence of medical voluntourists also makes it less likely that recipients of this sporadic care will invest money and time to receive healthcare through developing local health systems. This is especially problematic for populations in need of critical primary care and preventive care services that require delivery of consistent health services.
Most solutions to these problems have focused on pre-departure guidelines and curricula for students, especially for undergraduates. While such guidelines are important, a larger paradigm shift is needed to address the root of the problem. Schools and employers should not automatically consider medical volunteering experience in developing countries as an asset to students' applications and resumes. Returned volunteers should be asked to demonstrate a nuanced understanding of the healthcare system in which they participated, the ethics of their work, and the motivations for working with their selected facilitating organization. Instituting volunteer visas or creating non-negligible fees for volunteer visas is another viable solution. This would increase awareness of issues among volunteers and create a channel to direct money from volunteers to the national governments where they are volunteering, instead of solely to facilitating organizations. The revenue from visa fees could be used as an important funding stream to contribute to government health facilities, skilled health worker training, and medical supplies.
Voluntourism certification initiatives exist that could also help provide a solution to this problem. Many facilitating organizations function as for-profits, which creates the potential for misguided incentives that do not put patients first. Third-party certification could disallow profit-seeking in medical voluntourism facilitating and ensure that facilitating organizations places in established care facilities or programs connected to larger health system strengthening efforts. Certification components could require skilled medical professionals to conduct training or skills-transfer as part of their service. Programs run by colleges and universities should also be held to these certification standards, and voluntourists should be educated on the importance of volunteering with certified facilitators.
These solutions do not exist in a vacuum. Investors in strengthening health systems—a goal so integral to international development work that it is defined as the core of the U.S. Agency for International Development's mission in health—are natural advocates and implementers of solutions. Medical voluntourism poses a threat to crucial patient uptake and participation in health systems, and should therefore be of serious concern to investors in health systems strengthening. It is time to move the discussion on medical voluntourism from "selfie" ethics to protecting the vulnerable development of comprehensive health care.
Emily Foecke is the International Development Fellow at Young Professionals in Foreign Policy (YPFP). She is also a Research Assistant with the Center for Global Development in Washington, DC. Emily earned her Master of International Affairs in 2016 from the University of California-San Diego, where she concentrated on international development policy.