 WASHINGTON -- President Barack Obama and Congress are about to begin federal budget negotiations that may once again put older Americans in the crosshairs.
Although two years may not seem like much, advocates for seniors have warned that making older Americans wait for Medicare jeopardizes their health and their finances without doing much to cut health care spending or the deficit.
Private health insurance for older people is more expensive because their health care costs are higher. Those with chronic medical conditions need regular care to prevent life-threatening problems. In today's marketplace, many older Americans go without health insurance while they wait for their 65th birthdays, often waiting for medical care they need and getting sicker in the process, said David Certner, the legislative policy director for AARP.
"A lot of people were just holding on until they got to Medicare age until they could actually get insurance," Certner said. Making people wait will force some older people to stay in the workforce to keep their coverage, drive poorer seniors into Medicaid, and leave others with no coverage at all, he said.
Norman Weintraub, of New York City, endured the anxiety and risks to his health that come with being uninsured in his 60s. Weintraub had no health insurance for nearly two years before he turned 65 in March. Paying for the medicines and doctor visits he needed to control his high blood pressure was getting too much to bear, he said.
"Two more years would have been, I would say, devastating," said Weintraub, who works part time counseling older people on their benefits at the Medicare Rights Center in New York. "It would've made a major difference, not only monetarily, just in my health," he said. He put off a blood test he needed for months waiting for his Medicare benefits to kick in because he couldn't afford it, he said.
Weintraub was able to manage during the two years he didn't have health insurance, even though he had to pay $161 a month out of pocket for a prescription drug and $100 each time for four or five doctor visits a year to monitor his blood pressure and try to prevent a heart attack or stroke. "I was lucky, thank God," he said.
Others who gamble they can wait out the last few months before becoming eligible for Medicare aren't as fortunate, said Jeffrey Cain, the president of the American Academy of Family Physicians and the chief of family medicine at Children's Hospital Colorado in Aurora.
Earlier this year, a patient with diabetes and high blood pressure, whom Cain called Mr. Hernandez, hadn't been in the office for a visit for at least five months. When he finally reappeared complaining of shortness of breath and leg pain, Cain learned the patient had lost his job and his health insurance and had stopped taking his medications because he couldn't afford them. Mr. Hernandez paid a visit right after turning 65 and getting on Medicare, Cain said. The patient wasn't available for an interview, Cain said. The American Academy of Family Physicians hasn't taken a position on changing the Medicare eligibility age.
The consequences were devastating, as the man's health rapidly deteriorated, Cain said. "Mr. Hernandez had a heart attack and had his kidney fail during those months that he had to quit taking his medicine because he couldn't afford the medicine, he couldn't afford to come and see me," Cain said. "Mr. Hernandez now can't do the regular things in his life he would normally do and he's going to die earlier."
The Congressional Budget Office estimates that raising the Medicare eligibility age to 67 would cut federal Medicare spending by about 5 percent, or $124.8 billion, from 2012 to 2021, and raise health care expenses for people who had to wait two more years. Included in that analysis is higher spending on Medicaid for poor, older people and on health insurance tax credits for middle-class people under health care reform.
This approach might reduce the federal budget deficit on the ledger but it doesn't actually save anyone any money, said Joe Baker, the president of the Medicare Rights Center. Older people who can get insurance will pay more, Medicaid costs will go up, and employers will bear higher medical costs for older workers who stay employed just to keep their health benefits, he said.
"This is just a shell game," Baker said. "What this basically is, is a cost shift, not a cost savings. This is a proposal to basically take a group of people, 65- and 66-year-olds, and say rather than have them on the federal government's books in toto, let's keep them in a private marketplace."
Two big reasons advocates for older Americans like the AARP endorsed Obama's health care reform law is that it didn't reduce the Medicare's benefits and it sought to ease the way for people over 50 to buy health insurance.
The health care reform law is supposed to help older people by forbidding health insurance companies from turning down anyone with pre-existing conditions and capping older people's premiums to three times what younger people pay on the law's regulated health insurance "exchanges." But enacting reforms to the private health insurance market isn't an excuse to raise the Medicare age, especially since Obamacare won't be in effect until 2014, Certner said.
"The health care reform act should help in terms of getting more coverage available to people," Certner said. "But let's face it, the exchanges aren't up and running yet. You shouldn't even be talking about this issue right now."
Before You Go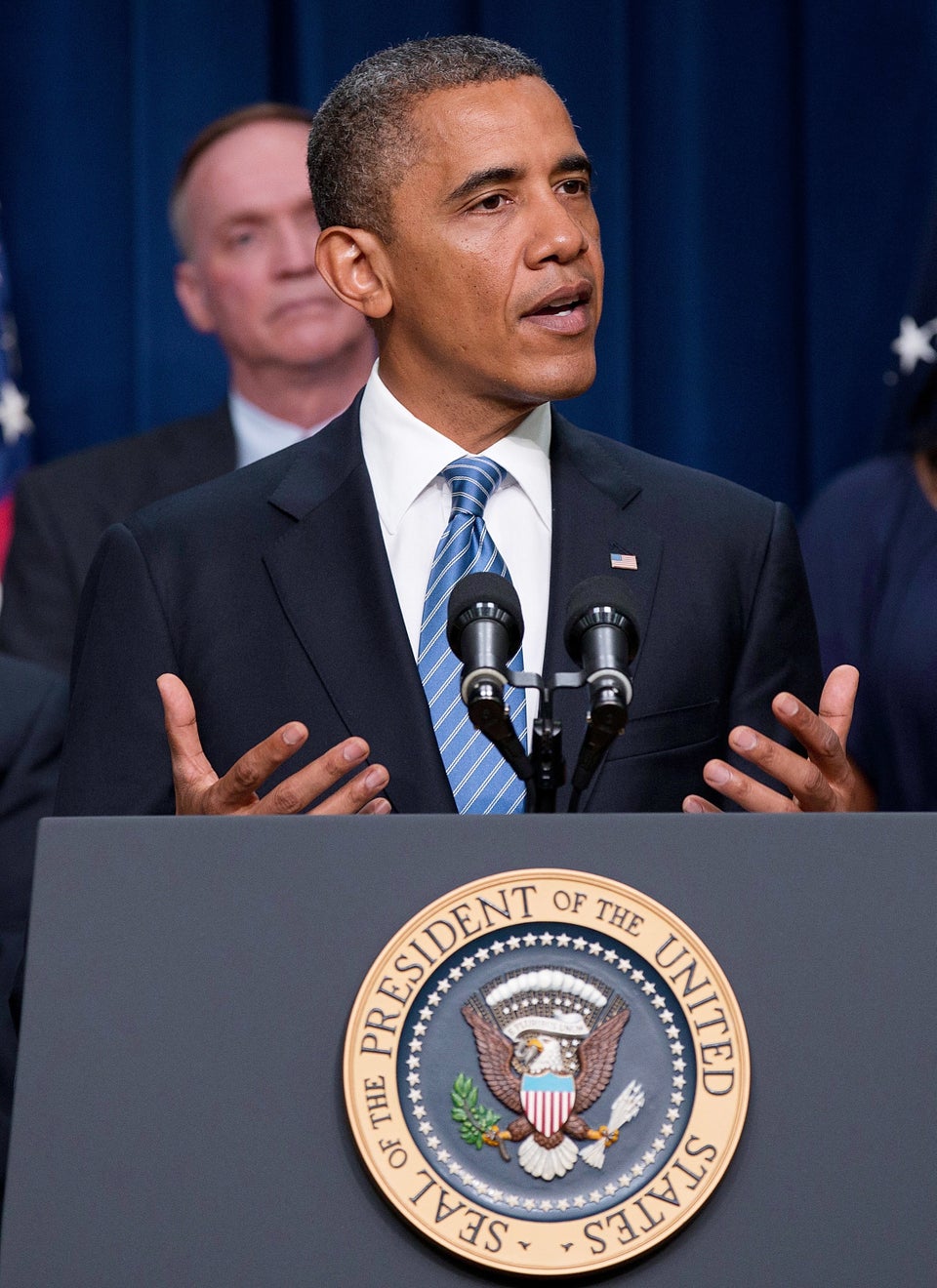 2012 Campaign Promises
Popular in the Community