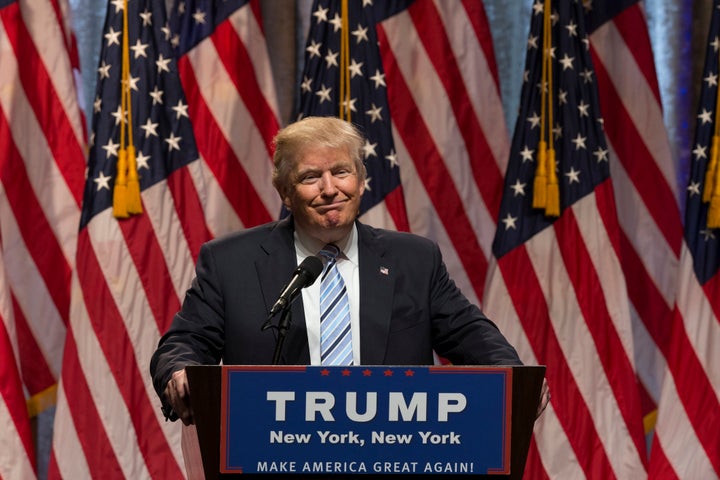 Some advocates for the elderly have this to say about the fate of senior programs under a Trump presidency: Be afraid, be very afraid.
While most attention has been focused on what's in store for Medicare ― the popular senior health insurance that the GOP has been eager to dismantle ― that's not the only senior program that could get rocked to its core. 
There are many programs and services funded through the Older Americans Act (OAA) that are expected to be targeted ― programs that support seniors and help them continue to live independently. Probably the best-known OAA program is Meals on Wheels, which delivers hot meals to shut-ins and is sometimes the only contact an elderly person who lives alone has with another human. There is also subsidized housing for seniors that could see revision. Caregivers may lose support, as little as there was of it. And long-term planning for the nation to meet the needs of its burgeoning older population may get cast aside ― things like developing public transportation alternatives to driving, home modification programs to allow people to age in place, research into Alzheimer's, etc.
First to go: Traditional Medicare will be shredded when the Affordable Care Act is repealed.
As the National Committee to Preserve Social Security and Medicare noted, "destroying traditional Medicare in favor of a privatized CouponCare system is at the top of the Republican agenda." Paul Ryan has long had the program in his sights and while President-Elect Donald Trump has sent mixed messages about what he specifically plans to do, his standard blanket answer of "it will be better" hasn't assuaged many fears.
Nor should seniors expect much in the way of intervention or help from Vice President-Elect Mike Pence. During his decade in Congress, Pence consistently voted to cut benefits to Social Security and Medicare. In fact, according to the NCPSSA, "Few members of Congress have an anti-seniors voting record as consistently strong as Mike Pence." The group scored Pence at 0 percent on issues important to seniors during the 2011-2012 Congress because he voted for multiple pieces of legislation that would cut benefits and programs that protect seniors' health and financial security.  
While it is impossible to know now which program budgets will be cut – or by how much – services funded through the OAA such as Meals on Wheels, adult day care, and caregiver support are all expected to be targeted, according to Howard Gleckman, author of the book "Caring for Our Parents" who speaks on aging issues. The OAA has been under heavy-duty budget pressure for a decade. Even under the Obama administration, funding for most of its programs remained flat while the number of seniors using them grew. In some communities, there are waiting lists for programs such as Meals on Wheels. Meals on Wheels, which not only addresses the problem that one in six seniors faces hunger issues, also provides a check-in service for seniors who live alone. And in terms of economics and value: The program can feed a senior for a year on what it costs to spend one day in the hospital. Expect funding to be squeezed tighter.
Howard Bedlin, National Council on Aging Vice President of Public Policy and Advocacy, minced no words about cuts to the OAA. In an email to The Huffington Post, he wrote: "Right now there are more people aged 65 and older then there have ever been before, and 10,000 baby boomers join that group every day. The Older Americans Act has already been subjected to cuts over the last seven years – in a time when it should have seen investments to meet the needs of the aging American population. Slashing the budget for these programs now would have immediate and real effects on older adults and their families ― such as fewer older adults receiving meals, a harder time for them getting transportation to doctor's appointments, less assistance with finding work for seniors having trouble making ends meet, and family caregivers losing their outlet for respite care and training."
And while hands-on services are where the most immediate pain will be felt, it behooves us to look long-term as well: What will happen to research money now being spent on finding a cure for Alzheimer's or other diseases that afflict the elderly? What will become of tele-medicine? Easier access to preventative medicine, like flu shots, blood pressure readings, glucose testing?
In the words of former Vice President Hubert Humphrey, "the moral test of government is how that government treats those who are in the dawn of life, the children; those who are in the twilight of life, the elderly and those who are in the shadows of life, the sick, the needy and the handicapped."
The twilight years in America just got a bit darker.
Calling all HuffPost superfans!
Sign up for membership to become a founding member and help shape HuffPost's next chapter
BEFORE YOU GO
PHOTO GALLERY
States With Medicaid Policies That Hurt The Poor