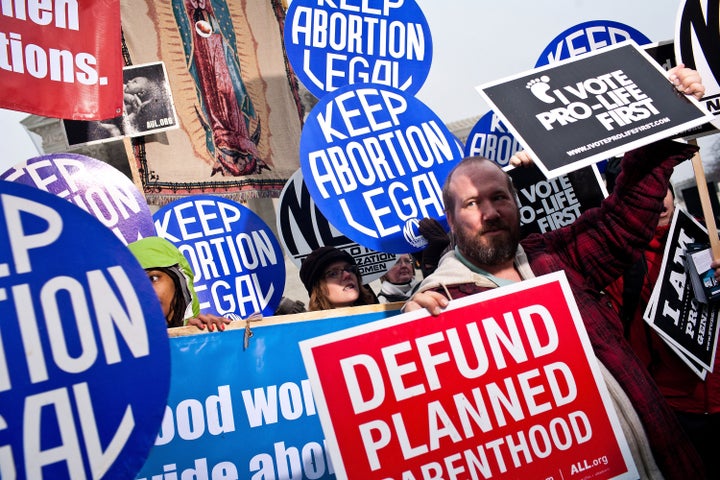 There is only one abortion clinic in North Dakota, and state lawmakers passed a bill last summer that would effectively ban medication abortions across the state.
After the Center for Reproductive Rights filed a challenge, seeking to overturn the measure, a judge in July issued a temporary restraining order against implementation of the law. The center's lawyers are now seeking a temporary injunction, arguing the measure pushes the limits of what the Supreme Court would deem an "undue burden" on women's right to abortion.
An attorney for the Center for Reproductive Rights argued in district court on Friday that the new North Dakota law, which imposes requirements for the provision of "abortion-inducing drugs" that are difficult to meet, flies in the face of the Supreme Court's 1992 Planned Parenthood v. Casey decision. That decision prevents states from passing laws that have "the purpose or effect of placing a substantial obstacle in the path of a woman seeking an abortion of a nonviable fetus."
Medication abortions count for about a quarter of abortions in the first nine weeks of pregnancy and are widely recognized as safe and effective by the American College of Obstetricians and Gynecologists and other medical experts and professional organizations. The Center for Reproductive Rights, on behalf of Red River Women's Clinic in Fargo, N.D., argued on Friday that the bill "needlessly forc[es] women seeking an abortion to undergo surgery even when such a procedure may be medically inadvisable."
"The law bans medication abortions for no reason whatsoever and denies women a safe, common, effective procedure that's been used by 1.4 million women in the United States," said Suzanne Novak, senior staff attorney for the Center for Reproductive Rights. "For some women, it's a matter of personal choice, but for other women it's medically inadvisable to have surgical abortions."
The defense argued that the law can't be challenged unless there is a prosecution going on. Further, the defense team said, the law places no undue burden on any woman who wants an abortion, because surgical abortion remains unchallenged in North Dakota.
Responded Judge Wickham Corwin: "Well, it certainly seems to put an undue burden on any woman who wants a medication abortion."
Corwin declined to make a decision on Friday as to whether to suspend the law and instead asked for a fuller factual record about the safety of medication abortion and its uses.
Popular in the Community