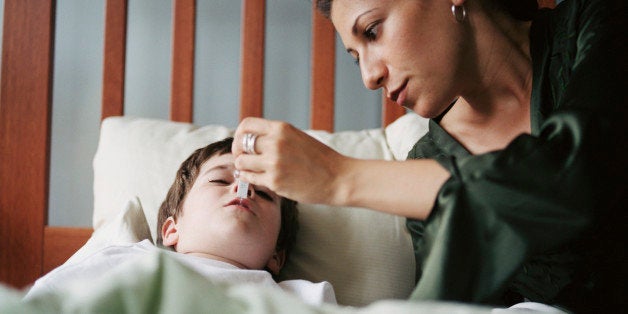 Every eight minutes, a child under the age of 6 experiences a medication error outside of the doctor's office or hospital, according to a new national study.
Using data from the National Poison Database System, the study found a significant increase in the number and rate of non-cough and cold medication errors between 2002 and 2012. The findings were published in the journal Pediatrics on Monday.
"This isn't just a couple of cases, there are tens of thousands of errors occurring every year," said Henry Spiller, director of the Central Ohio Poison Center and an author of the study.
Though the majority of the incidents were not life-threatening, medication errors nonetheless represent a major public health concern in the United States, affecting more than 200,000 children annually -- roughly 30 percent of whom are 6 or younger.
During the period covered by the study, the frequency of errors stemming from misuse of dietary supplements or homeopathic medicines increased by 765 percent. The frequency of episodes related to cardiovascular drugs, pain medications, anticonvulsants, antihistamines and muscle relaxants also increased.
However, starting in the mid-2000s, errors involving cough and cold medications as well as asthma treatments declined significantly.
The study's authors argue that there is a broader lesson to be gleaned from that drop, which began when the Food and Drug Administration and American Academy of Pediatrics began looking critically at children's use of over-the-counter cough, cold and asthma medications. In 2008, the FDA issued an advisory recommending that children under the age of 2 not use those drugs.
"There was a broad effort, on the part of manufacturers, the FDA and the AAP to say 'These are not for young children,'" Spiller said. "That's a real policy change, and it's nice to see that it had a real impact."
A Clear Message For Parents
Most of the medication errors involved liquid formulations, and they most often resulted from a child being given a medication twice. Other errors occurred when children were given the wrong medication or dose, or when the person administering the medicine was confused about the units of measure.
"These are unintended errors," Spiller said. "In many cases ... it's just busy around dinnertime or before bedtime, and [parents] have several children they're trying to get to bed. The mom gives a dose, and then the dad comes in and gives a dose. Later they talk and [say], 'Oh no!'"
He added that the rates of medication errors were highest among children under the age of 1.
"These are, in many cases, new parents and this is their first time doing this," Spiller said.
Errors tend to be more serious in younger children who weigh less and are more prone to overdosing. Though the majority of incidents in the study were managed outside of a healthcare setting, children under the age of 1 were more likely to have moderate or major medical outcomes.
The key takeaway for parents and caregivers is to put what Spiller called a "mental bubble" around themselves -- to focus, without distraction -- when they are giving their children medicine. This will ensure that parents are paying close attention and carefully communicating with their spouses or any other caregivers. Spiller also urged parents to immediately call a poison control center near them if they have made an error of any kind.
"We're not blaming anyone," he said. "But a few moments of careful concentration may reduce this."
CORRECTION: A previous version of this article misstated Spiller's name.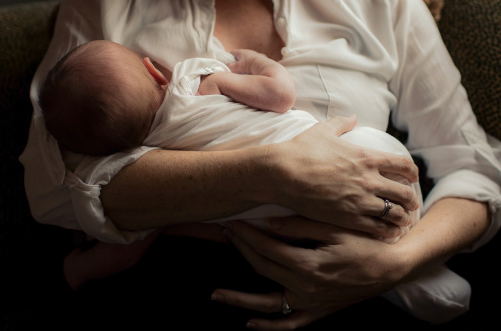 15 Children's Health Studies All Parents Should Read