Medieval Times Dinner and Tournament is the kind of place that appeals to your sense of wonder, and your penchant for eating roast chicken with your fingers.
Being the type of crew that enjoys a good spectacle, it seemed only a matter of time before we ended up across the Hudson River in the enchanted land of New Jersey to take in some good old-fashioned Dark Age bloodsport. A few hours before showtime, we got a behind-the-scenes look at Medieval Times and witnessed exactly how much work goes into putting on the tournament.
We learned, for example, that the "knights" train for up to six hours a day, several days a week. A lot of that time is used to learn fight choreography, which is intense, involved, and executed while wearing about 20 pounds of gear. While that's light compared to the 100-plus pounds of armor that real Medieval knights wore in combat, it goes without saying that the job takes stamina.
It's a physically demanding job, but the knights we talked to seemed to enjoy it.
Steve Ager is the horse trainer at Medieval Times New Jersey. Before he took on that job, he worked as a knight for 22 years. In fact, he still jumps into the performance from time to time.
"I love my job," Ager said. "Where else can you to work every day and beat up your friends and get paid for it?"
Knights at Medieval Times aren't exactly forged in the heat of battle: There's a script to every show, and they have to learn their parts. But unlike most other dinner-theater actors, the knights of New Jersey also have to learn how to ride horses, how to fall off them without hurting themselves (it happens), and how to convincingly swing weaponry in a way that won't seriously injure their fellow knights. All of those skills are learned during a squireship that can last two-to-six months.
The knights definitely learn to take a beating. During the tournament we watched, a horse got spooked and forced one of the knights to take a tumble that wasn't in the script. He recovered and finished the performance.
"It's dangerous," said Adam Panissidi, who has been a knight for eight years (and appears in the video above as the red-and-yellow knight). "You're working with weapons, doing jousts, doing real falls and stunts. I think that's what keeps it exciting."
Unlike Medieval knights, the knights of New Jersey get health insurance and workman's compensation.
"Accidents do happen. It's kind of like a sport. We train a lot to keep any injuries to a minimum," Ager said.
Before You Go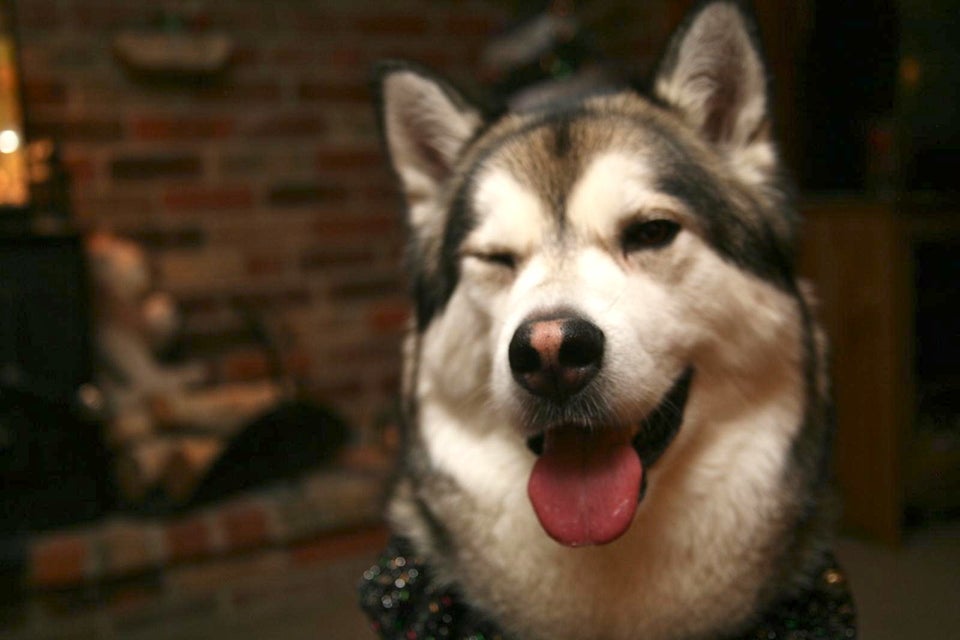 Cute Dogs On Reddit
Popular in the Community