In our non-stop contemporary lives, it helps when mindfulness can be practiced on-the-go. Fortunately, you don't have to carve out a full 30 minutes, twice a day to feel the benefits of cultivating mindfulness through a regular meditation routine. Just a few minutes can go a long way toward lowering stress levels, stabilizing mood and improving focus. In fact, a 2011 brain imaging study published in the Journal of Neuroscience found that even very brief instruction in mindfulness meditation (four 20-minute sessions) was effective in relieving pain by reducing the brain's emotional response to painful stimuli.
So if you're looking for a way to incorporate meditation into a jam-packed schedule, put your phone on airplane mode and unwind with one of these eight meditation apps for portable serenity, whether you're on the subway, waiting at the airport or just catching a little quiet time at home.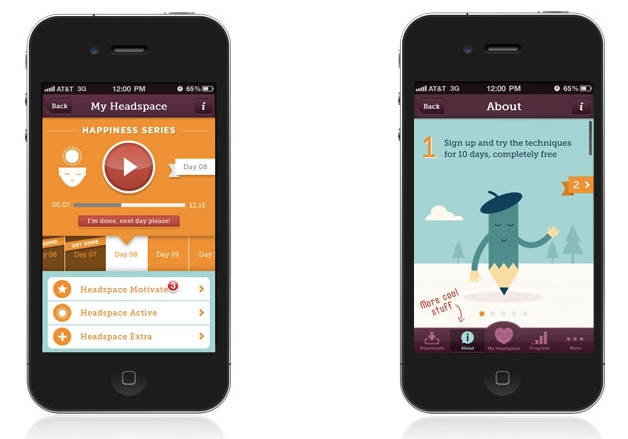 8 De-Stressing Meditation Apps
For more on meditation, click here.
This story appears in Issue 45 of our weekly iPad magazine, Huffington, in the iTunes App store, available Friday, April 19.
Related