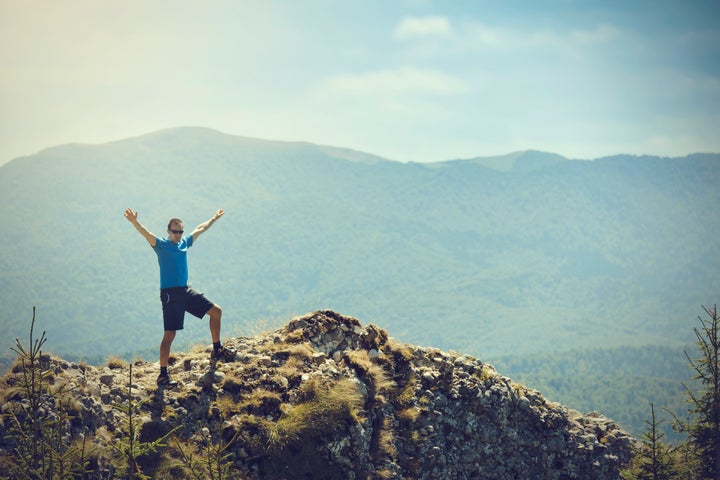 Two weeks ago, what was originally described as "financial apocalypse" or a "doomsday scenario" by many occurred. The sequester cuts, totaling roughly $1.5 trillion in cuts over the next 10 years, were discussed in many major media outlets. Yet, it was reported in a recent Gallup Poll that the majority of American's were not interested in this aspect of our national conversation because they were unsure of the personal impact. The irony cannot be overlooked.
Although the sequester dialogue was framed around fiscal and programmatic impact, the underlying theme of the conversation, is a question. How do we withdraw from our lives of over-consumption? If the "new economy" is here to stay, then it is critical for us each to develop an understanding of this question that resonates with our day to day lives.
In January 2011, I needed a reset. Growing up in the '90s I had developed an all consuming thirst for success and activity. As a digital native there hasn't been a time when I wasn't connected and as the pace of the Internet quickened all of our lives, I found my life moving at breakneck pace. Barely able to appreciate my success and accomplishments, I felt deeply pained by my failures and overwhelmed by the constant busy. After a chaotic first two years in NYC, I felt unmoored and disengaged. I realized I was no longer present in my own life, which troubled and scared me.
Although I grew up with a profound faith and access to religious traditions, the desire to feel present wasn't accompanied by a clear understanding of how to get in touch with my own life. Maybe -- I thought -- it would be as simple as being in motion, to be in my body felt logical and compelling.
As I begin what evolved into a daily yoga practice, I realized that I needed to step out of the flow of traffic and noise in order to access my internal still and quiet. This was a tall order. As a recent NYC transplant on the heels of a devastating economic recession, slowing down was extraordinarily counterintuitive. That said, I made peace and self discovery a priority, and as I disappeared from social media, adopted a vegan diet and declined social activities in favor of intentional solitude, I found myself in a new way. In truth, it was the most pivotal six months of my life and I suggest that each of us consider what it would take to feel our lives in a renewed way. Uncluttered, pure, present and free.
The strategic approach to developing a personal sequester involves seven components:
1. Assessment. How do you feel? Taking time to pause in your life begins with setting aside time to have an internal check-in. Are you stressed? Are you tired? How does your body feel? How does your skin look? The human body provides clear indications of disharmony.
2. Acknowledgement. Upon realizing your need, acceptance and acknowledgment are critical in creation an action plan. American work culture posits that exhaustion is a tenant of hard work. As such, many people I know feel guilt, as if the need to slow down is a gross luxury. This is an inaccurate and dangerous supposition.
3. Prioritization. All evolution is possible because of a first step. Choosing which personal needs to prioritize is essential. In my own life, physical wellness (sleep, diet, exercise) were pivotal to become more grounded in my life.
4. Implementation. Once you have discovered your needs and prioritized them, create a strategy for your personal sustainability, which also needs to include how you'll make it work. For example, in choosing to become vegan, I knew that I would have to cook more often to ensure that I had enough choices during the work day. My implementation plan included creating a weekly menu of vegan meals including snacks.
5. Adjustment. Adjusting the goals and the efforts around them is a natural part of achieving success. Initially, I wanted to attend a meditation class. However, due to my work schedule and personal commitments, bi-weekly classes were more realistic.
6. Maintenance. Consistency and self- discipline are the tenants of a life of peace and contentment. Maintenance means developing systems to maintain your personal accountability. I found that leaning on close friends who supported my desire to slow down was valuable.
7. Incorporation. When all was said and done, I had taken a full six months of time to myself, 18 months later I have re-engaged in my social networks and returned to the NYC pace in many ways, but now I am informed by my needs and work to support my sustainability on a daily basis.
Have you paused today? What are you waiting for, because your life is just waiting for you.
For more by Simone N. Sneed, click here.