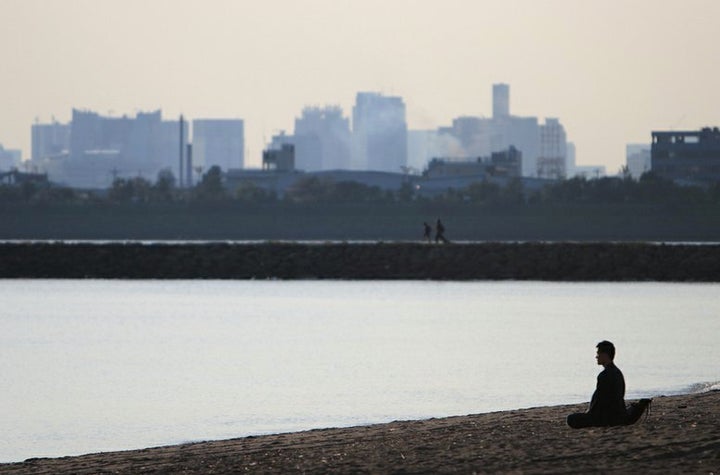 Before I began my spiritual practice with the Brahma Kumaris I was aware on an intuitive level that life wasn't all I was seeing with these two eyes. However, I was just as much a party to playing the role of being ignorant as I passed through all the stages a normal person would living in America. The pursuit of happiness through the notion that wealth, a luxury car or cars, a nice home, great relationships is what life was all about, and to be frank, I still think it is! Why would I not want those things to enjoy life? And whoever said to have them would give you sorrow? What I did come to know at a deeper level though was that my desire to pursue these toys and things was quite normal, because I had them and had them fully at some point. However, the attitude and intent in which I was acquiring them were determined by something far more mysterious and incredibly deep, beyond my mere desire for them. I came to realize my life was already written out for me, I just didn't know it.

Growing up I had a choice to see God from either an Eastern or Western perspective. I chose neither. So while living through my own eyes, I saw what I thought everyone saw, that compassion for all was natural and being a "good" person was all that mattered. In those days, I wasn't sure who God is, or was, or if God ever existed. Or was He just a figment of our imaginations? But, if He/She was real, I always felt I could experience Him more, and it would be in silence, and from that silence I would find real love.
A few years ago while diving into my spiritual practice I found myself seeking to remain authentic after coming to realize many truths that would change the world, because it taught you to change yourself. I started to "know too much." I began to lose the innocence of "spiritual life," which for me was love, patience, and a natural childlike joy and spirit. I would know what others were thinking, what someone would say even before they finished, would sense who was a danger for me and who needed real help before asking for it. I knew too much, and in that knowing I was losing the fragrance of being a child of God, being humble, being light.

Then I somehow came across a deep need to understand drama. Not a movie you pay 20 dollars to see, I mean real-life drama. What we as a human kind are all about. What's this movie saying to me, to you, and where does God come into it? Does He/She come into it? Does God have a role to play here like I do? If He did, what would He do? Wouldn't He have to come here like I do? Many questions would arise in my mind.
I've been privileged to know a great deal of yogis -- Dadi Prakashmani, former spiritual leader of the Brahma Kumaris, was my ultimate hero and friend. Dadi Janki, current spiritual leader of the Brahma Kumaris, gave me a chance that perhaps no one else would have. She opened the door for me to believe I could actually be noble, pure, and useful for society. That was huge coming from a former nightclub promoter in South Beach. So, when I came across certain crossroads of values, I would wonder why with all the wisdom that I know to be true, I can't seem to use it at the time when I needed to the most. What was compelling me to do otherwise, when everything in my being knew it was not in unison with my authentic self, with the worth of my soul? It was drama! A predestined story about myself, which even I was not aware of and could only keep moving along with curiosity to see what was going to evolve next, in and around my particular story.

I recently wrote a short handbook titled "What's it all about? DRAMA." It captures what I have realized over my many years of practicing meditation, and I came to realize that there is no one to blame for the way my life turns out, not even God. You see, we have forgotten who we are and where we have come from. I deeply believe we are here to "remember." When we meditate on a source we begin to rekindle that inner awareness of ourselves and not only remember we are peace and power but also accumulate those virtues and qualities in our souls.
This brings me to the "America Meditating -- Pause for Peace" campaign. I kept wondering how a country so rich with resources could not invest in the greatest potential of all time, and that is the human soul. So, a team of us at the Meditation Museum came up with an idea to invite individuals throughout the country to pause at 7 a.m. and 7 p.m. every day and remind themselves "I am a peaceful soul." To remember what is important and meaningful.

On June 9, 2012, we will launch the nationwide "America Meditating" initiative at the Meditation Museum. Events are presently being organized in Novato, Calif.; Farmington Hills, Mich.; Bel Air, Md.; and others are being planned. When we meditate, we come home.
For more by Sister Jenna, click here.
For more on meditation, click here.
For more on The Meditation Museum, click here.
For more on America Meditating and Pause For Peace, click here.
Related