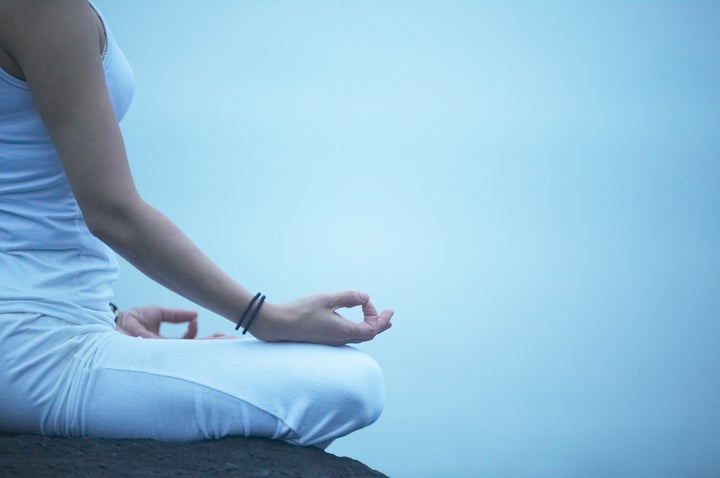 One of the most exciting things about attending a conference is that you often meet the most creative people doing the most amazing and creative things.
Recently, I had the good fortune to attend a conference on "contemplative pedagogy" in higher education at Amherst College. Sponsored by the Association for Contemplative Mind in Higher Education, the conference attracted swarms of fascinating educators from across the country, all of whom are committed to using meditation, mindfulness and other self-reflective "contemplative" practices in their college classrooms.
The faculty using these practices are generally very innovative and incredibly dedicated and dynamic teachers. They're the type of people who not only think outside the box -- they tend to dismiss the idea of the box altogether and rethink the whole container problem top to bottom.
Teachers who use contemplative practices also tend to place great value on teaching to the "whole" student, not just to a student's disembodied mind or brain.
One such extra-special teacher I met is Molly Beauregard, who teaches at the College for Creative Studies in Detroit, Michigan. Art schools tend to be extremely competitive; they are pressure cookers for the students who attend them. Routinely students pull all-nighters to get their creative work completed to meet tight deadlines.
To help students deal with the stress, and to get them in touch with their creative powers, Beauregard has developed a fascinating new class in which the college students learn to manage their stress by meditating twice daily.
After the conference, Beauregard emailed me a wonderful short video by David Lynch Foundation Television that will show you exactly how meditation is helping these young college students discover new ways of finding happiness and satisfaction despite very demanding workloads.
Watching the students meditating also reminded me, once again, about the enormous power of meditation. Not only does it heal us, emotionally, spiritually and physically, it makes us feel better. As suggested by this video, meditation also opens the doors into our deepest and richest sources of creative power. A few years back, filmmaker Lynch wrote a very popular book, Catching the Big Fish: Meditation, Consciousness and Creativity, in which he shared his own Transcendental meditation practice (he's been practicing meditation every day for more than three decades and has a foundation to promote meditation).
Hats off to you Molly Beauregard, for this incredibly exciting work in Detroit! And thanks to David Lynch Foundation Television, for making the film.
This post has been modified since its original publication.
Support HuffPost
The Stakes Have Never Been Higher
Related
Popular in the Community