"One can have no smaller or greater mastery than mastery of oneself." -- Leonardo da Vinci
I'm sure you're aware what meditation is. But have you ever tried it for 10 minutes? An hour? A day? How about 10 full days? And during those 10 days, by the way, you're not allowed to speak to anyone else (trust me, you'll speak incessantly to yourself), nor are you permitted to read a book, write in your journal, exercise (beyond slow walking), or listen to music. All you do is hang out at the private party in your head.
Some might call what I just described prison camp -- and run like a criminal pursued by a posse of federal agents in the other direction. Others know it as Vipassana, or insight meditation, and consider it a vital spiritual practice. These crazy people view long, difficult, frustrating silent meditation retreats as the key to coping with suffering, making peace with what is so, and finding access to a deep, pervasive sense of joy.
I'm one of the crazy ones. Or not. I'm just an ordinary person who couldn't sit still for an hour when she first signed up for a Vipassana retreat yet has benefitted tremendously from the simple and challenging practice.
I returned last Friday from an eight-day silent Vipassana meditation retreat near Joshua Tree National Park with a team of spectacular Spirit Rock teachers. This was my third retreat. In fact, my first two were two days longer and totally free (donation only). I completed those Vipassana courses at a center near Yosemite organized and run by the followers of Indian teacher S.N. Goenka.
You can hear a light-hearted day-by-day recounting of my first Vipassana experience by watching my five-minute Ignite talk:
These three experiences allow me to feel confident in saying there is something in Vipassana for everyone who is brave enough to give it a go. It's hard, but it's doable. Even if you're terrified, even if you have no interest in being a monk and you're not an extremist by nature, I know that sitting in silence for 10 days will blow your mind. And so, without further ado, here are my top 10 reasons for attending a Vipassana mediation retreat.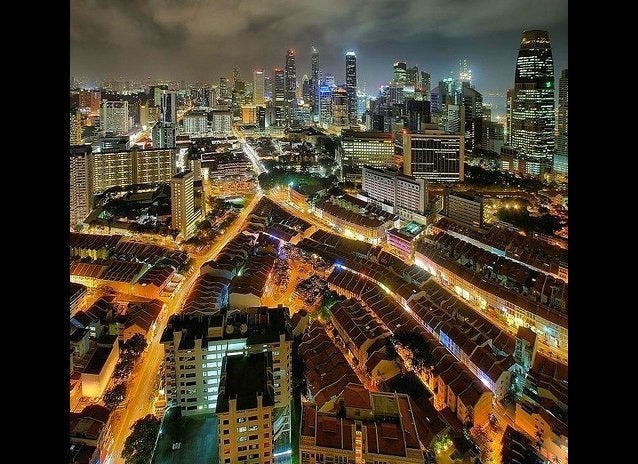 10 Ways 10 Days Of Silence Will Blow Your Mind
Popular in the Community