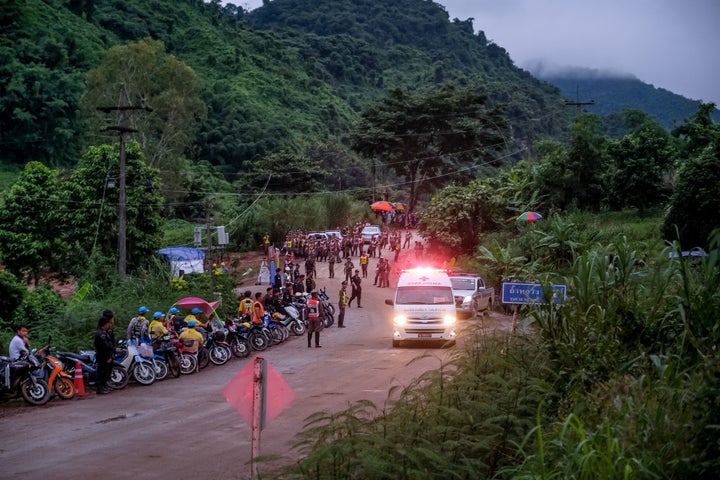 Even the most levelheaded person would be rattled by being trapped in a flooded cave for over two weeks without a surefire escape route. Ekapol Chanthawong, the Thai soccer coach rescued Tuesday from just such a perilous situation, had to keep calm while caring for 12 boys.
But the 25-year-old coach had a tool in his belt that may have helped him and his team, the Wild Boars, get through the arduous 18-day ordeal in northern Thailand: meditation.
Before becoming their coach, Chanthawong spent a decade as a novice at a Buddhist monastery in northern Thailand, learning how to quiet his mind through meditation, the Associated Press reported.
"He could meditate up to an hour," his aunt Tham Chanthawong told the AP last Friday while the team was still trapped in the cave. "It has definitely helped him and probably helps the boys to stay calm."
Ekapol Chanthawong and his team of 12, ranging in age from 11 to 16, were trapped by monsoon floods at the Tham Luang Nang Non cave in northern Thailand on June 23. The group spent 10 days completely cut off from the world before they were discovered on July 2. After a complicated rescue mission, Chanthawong and all members of the team were rescued from the cave by Tuesday.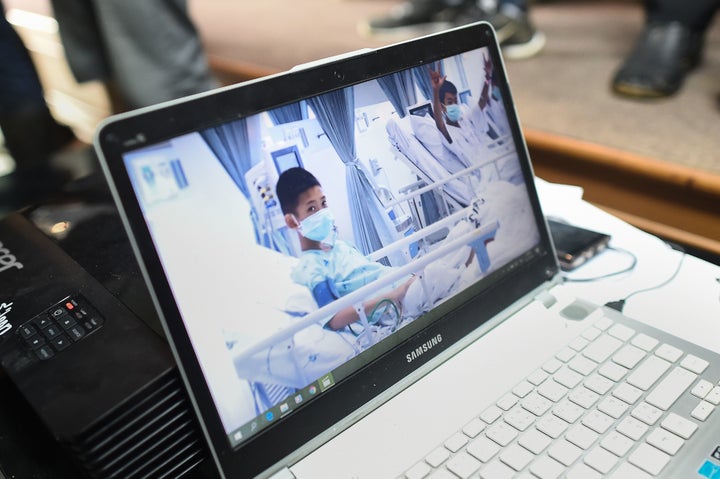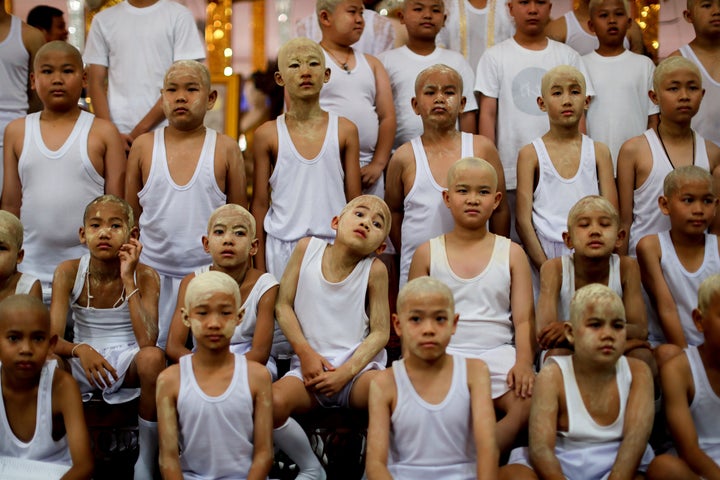 Chanthawong left the monastic life several years ago to care for his grandmother, according to The Wall Street Journal. His abbot, Phra Prayut Jetiyanukarn, said the coach still meditates regularly.
The practice reportedly came in handy during Chanthawong's long days in the cave.
After they were trapped, he instructed his team to conserve energy by not moving around too much, The Wall Street Journal reported. He also taught them meditation techniques to try to maintain a sense of peacefulness.
News of his meditation practices captured the imaginations of many locals. In an illustration that has been widely shared in Thailand, an artist depicted Chanthawong meditating in the cave with a lapful of tiny boars.
The international rescue operation gripped people all over the world, with tensions rising after an experienced Thai diver died last week after laying oxygen tanks along an exit route.
The boys were rescued in groups starting Sunday, and the final four boys and Chanthawong emerged from the cave on Tuesday. Divers guided the team for hours through long, narrow passageways, adjusting their air supply along the way. The team was taken to a hospital in the city of Chiang Rai.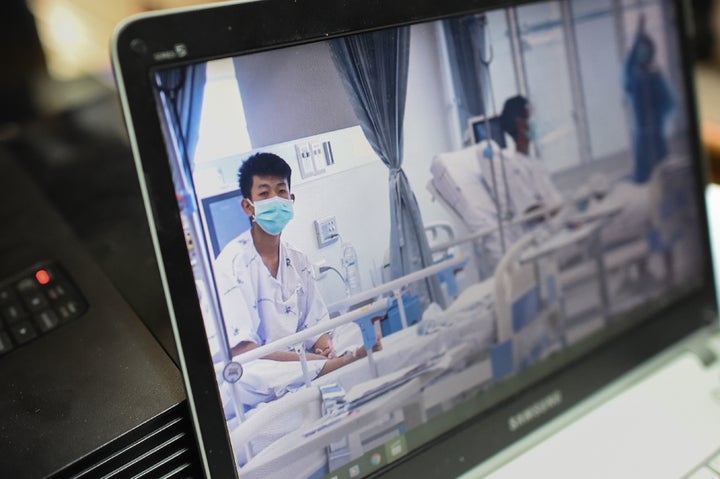 Thailand's Department of Mental Health told AP last week that medical experts will be monitoring the boys' mental health and giving their families tips on how to discuss the traumatic experience.
Derek Anderson, an American rescue specialist involved in the operation, said Wednesday that the soccer team showed incredible resilience.
"What was really important was the coach and the boys all came together and discussed staying strong, having the will to live, having the will to survive," Anderson told AP.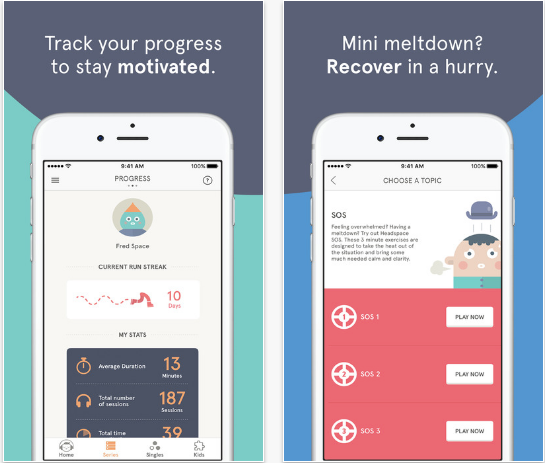 The Best Meditation Apps for iPhone, iPad and Android