Mill, also known as Robert Rihmeek Williams, was freed after the Pennsylvania Supreme Court overruled Judge Genece Brinkley's prior decision to deny Williams bail last week.
Williams' November sentencing stemmed from two arrests earlier in 2017. One was for a fight and another was for popping wheelies on a dirt bike. Based on these new charges and a failed drug test, Brinkley had found Williams in violation of probation from a 2008 gun and drug case.
The rapper tweeted out a statement Tuesday afternoon thanking his supporters.
Williams' legal team had filed a petition in February that questioned the credibility of a police officer involved in the rapper's 2007 arrest. The Philadelphia District Attorney's Office filed a response to that petition in March, saying "there is a strong showing of likelihood of the Petitioner's conviction being reversed (in whole or in part)."
Rapper Jay-Z, aka Shawn Carter, has been a staunch supporter of Williams, arguing in a New York Times op-ed in November that "what's happening to Meek Mill is just one example of how our criminal justice system entraps and harasses hundreds of thousands of black people every day ... A person on probation can end up in jail over a technical violation like missing a curfew."
"As of 2015, one-third of the 4.65 million Americans who were on some form of parole or probation were black," Carter continued. "Black people are sent to prison for probation and parole violations at much higher rates than white people."
Many on social media, including a slew of celebrities, expressed their excitement Tuesday about Williams' release.
Williams' first post on social media after his release was dedicated to the 76ers, posted mere hours before the team would face the Miami Heat in a playoff game.
Many speculated that Williams might appear at the Tuesday night game, especially after 76ers co-owner Michael Rubin said that he would be picking up the rapper from prison.
"Meek Mill is free!" Rubin wrote on Instagram. "Just left visiting Meek with [Kevin Hart] and I'm on the way back to pick him up as we speak."
"As we have said all along, Meek was unjustly convicted and should not have spent a single day in jail," Tacopina said, according to 6ABC, later adding, "Meek is excited to be reunited with his family, and we, along with Meek, intend to continue to shine the light on a justice system in need of reform to prevent any other citizen from being put through what Meek has endured."
A spokesperson for the D.A.'s office told HuffPost that the court's decision "on Meek Mill being released on bail is consistent with the position of the Philadelphia District Attorney's Office."
"As this is a pending matter, we have no further comment on what may occur in the future in this case," the spokesperson said, noting that the office had similarly agreed to withdraw prosecution from three lesser-known cases that were "also tainted by potential police credibility issues by following the same procedures and analysis."
Even the Philadelphia Eagles celebrated Meek Mill's release on social media, tweeting not long after the rapper released his own statement. In the tweet, a video shows the team running onto the field during Super Bowl LII, which they would later win, with Williams' song "Dreams and Nightmares" playing in the background.
Ain't this what they've been waiting for?
CORRECTION: Due to an editing error, a previous version of this story indicated Williams' sentencing in November 2017 stemmed from arrests earlier in 2018 instead of earlier in 2017.
Before You Go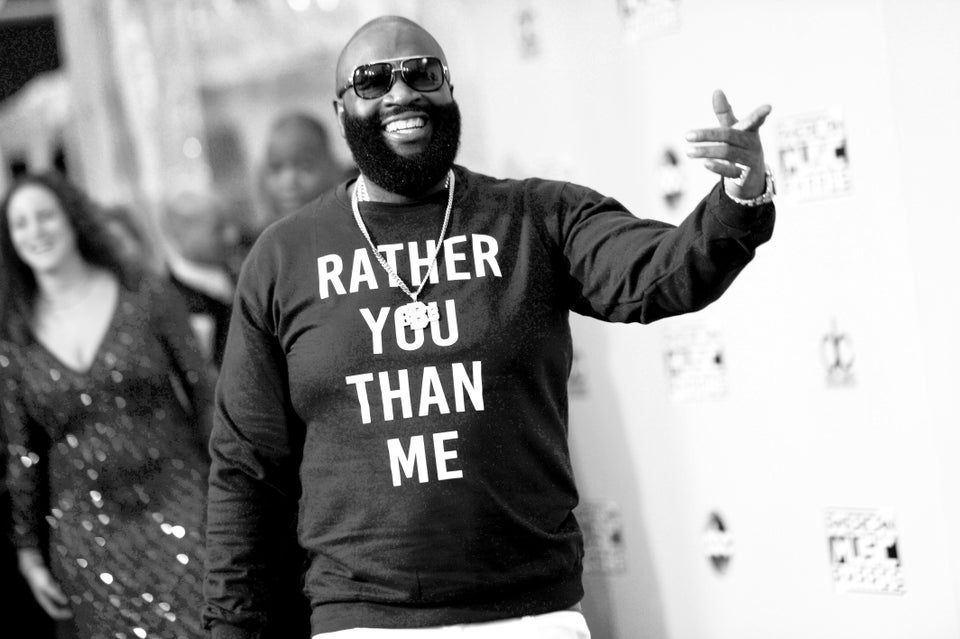 25 Surprisingly Real Names Of Your Favorite Rappers
Popular in the Community