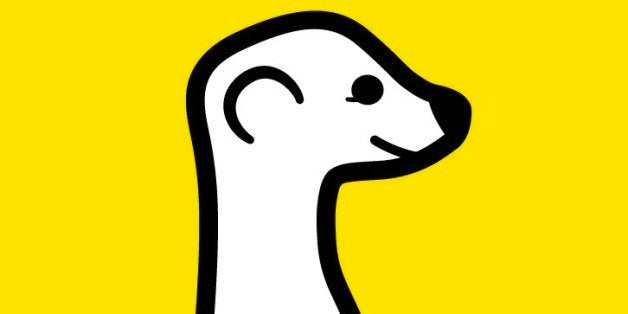 Call it Schrödinger's app: You probably just heard about Meerkat, and people are already saying it's dead.
Meerkat is a new video app for iOS that allows anyone to launch a live stream using their iPhone or iPad. You could think of it like FaceTime, except you're broadcasting to anyone in the world rather than just to Aunt Millicent in Denver. Start a video stream from Meerkat and the app will automatically tweet a link to it, allowing anyone to click it and watch from their laptop, phone or tablet.
Its popularity has soared since its late-February launch. On Saturday, it was the 59th most popular social networking app in the App Store, according to App Annie, a feat that coincides with the buzz it's received at South by Southwest this weekend.
But Twitter may have killed it on Friday.
As Mat Honan reported for Buzzfeed, the social media giant removed Meerkat's ability to import social connections from its (much larger) platform. This effectively means Meerkat can't piggyback off the years of social buildup you may already have on Twitter.
"This won't totally kill Meerkat -- people will still be able to use it to announce on Twitter that they are streaming -- but it will seriously kneecap it," Honan wrote.
"It means that new users won't automatically be notified by the app when friends are broadcasting unless they manually build out their friend networks. This hurts the app's ability to keep people on Meerkat itself," he added.
So, Meerkat suddenly has to make it on its own. Critics are skeptical that it can.
Erin Griffith wrote on Fortune.com that the app is merely the latest viral confection at SXSW -- it's the talk of the town now, but what does that mean in a market where apps are downloaded and discarded in seconds, where the big dogs like Snapchat receive $15 billion valuations and the minor blips fade into obscurity forever?
"Today, if an app goes viral, it's probably doomed," Griffith wrote. "Remember Yo? Remember Ello? Remember Secret? Remember Frontback? Remember Draw Something? Remember Turntable.fm? Remember Chatroulette?"
Meerkat founder Ben Rubin told The Guardian that "everyone has a story to tell." As Meerkat is left to sink or swim without the aid of Twitter's network, he'd better hope people will want to tell those stories on his platform.
Then again, the company behind Meerkat, Life On Air, has already raised $3.6 million in funding largely based on Rubin's previous app Yevvo. According to the Wall Street Journal, Yevvo "allowed live-video broadcasts by users that were streamed to any other users wishing to tune in."
Sounds familiar, doesn't it?
Related