The events were an idea from the nonprofit Crescent Peace Society, which has been seeking to raise awareness and improve understanding of Muslim cultures through interfaith events and dialogue since its founding in 1996.
The volunteer-run group was started by a handful of Muslim parents after the Oklahoma City bombing, when some of their kids were afraid to return to school because classmates said they were responsible for the attack.
Since then, the group has been organizing annual interfaith dinners, local "visit a mosque" events, and a yearly iftar to break the Ramadan fast ― all with non-Muslim community members so they can get to know Muslims face-to-face and counter misconceptions.
But late last year, almost exactly two decades after the group's founding, Trump won the presidency with a campaign full of anti-Muslim rhetoric. Crescent Peace Society, which is based in the suburb of Overland Park, Kansas, received a wave of requests from neighbors around the Kansas City area "who wanted to do something for the Muslim community but didn't know how ― or had never even met a Muslim," the group's president, Ahsan Latif, told HuffPost.
That's when he started the monthly "Meet a Muslim" events, inviting non-Muslims to sit around a table with Muslims and just talk ― about current events, their families, their faith, anything. The events, which are free and open to the public, have been at locations including an Islamic Center, a church and a synagogue. The first drew about 200 people and subsequent events have brought in about 150 each.
"I was surprised by my own misconceptions, particularly about the lives of women within the Muslim religion," participant Becky Plate, who is non-Muslim, told HuffPost by email of her experience at one event. "I consider myself a pretty well-informed individual ... but even I had allowed news stories, about things like women secretly learning to drive in Saudi Arabia, to color my opinions."
For Latif, this type of myth-busting is exactly what the events are all about.
"It distills our mission down to one event: getting to know people on a person-to-person basis," Latif said. "It's harder to demonize someone or think they're monolithic when you actually get to know them."
"We speak as average people, not as mosque officials," he added. "So people get to know who regular people are who practice the faith."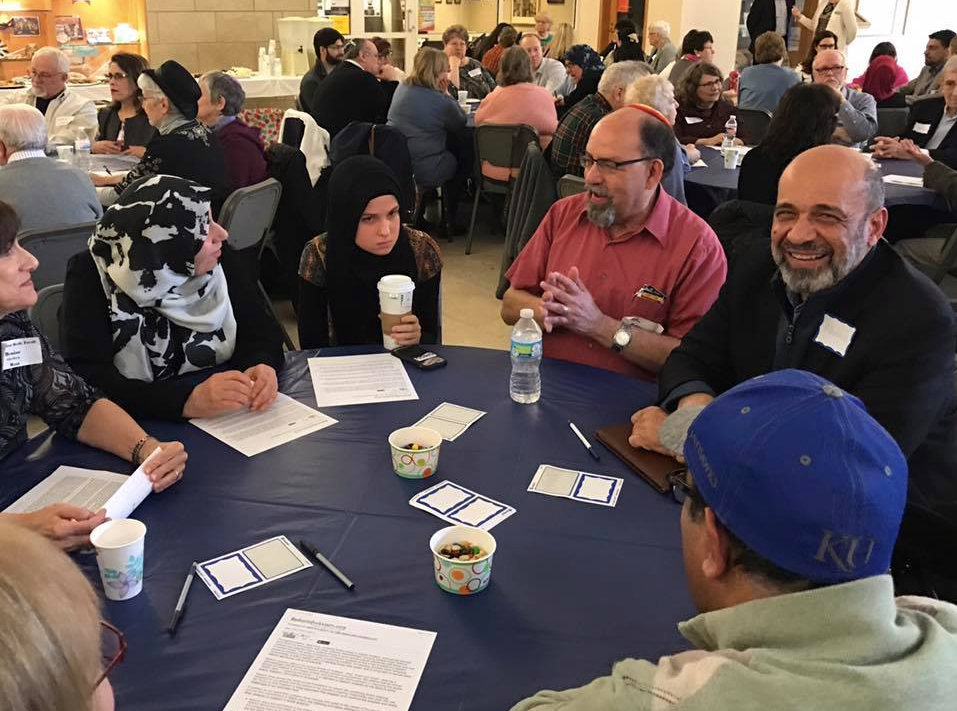 Latif, a 36-year-old attorney who had attended the organization's annual dinners when he was younger, became president of the group three years ago after "one of the aunties asked me to ― and I don't like to say no to the aunties," he said.
Latif usually kicks off the events with a short introduction about the group and Islam in general and then hands control back to the tables ― which each have at least one Muslim "moderator" ― to carry on their own, more intimate discussions.
The tables all have handouts to help guide conversation, with facts about Islam and Muslims in Kansas City and the U.S. After an hour or so, the Muslim moderators rotate to new tables. Latif said he makes a point of ensuring a diverse group of Muslims are present, with moderators including everyone from an Iraqi refugee to a Somali-American couple to an African-American recent convert, "so they can see we come in all different looks and ethnicities," he said.
Table moderator Zehra Shabbir, who is Muslim and has been a member of Crescent Peace Society for four years, has attended several events. She was "surprised" both by the level of concern for and solidarity with Muslims she saw from non-Muslim attendees, as well as by some of the misconceptions people had about Islam, including everything from the veil to women's rights.
"How can there be such a negative outlook on a group of people that nearly 60 percent of Americans have never even spoken to?" Shabbir told HuffPost by email. "That stat alone makes initiatives like this important. We all fear the unknown, but that fear can be broken once you sit down with someone different and just talk to them."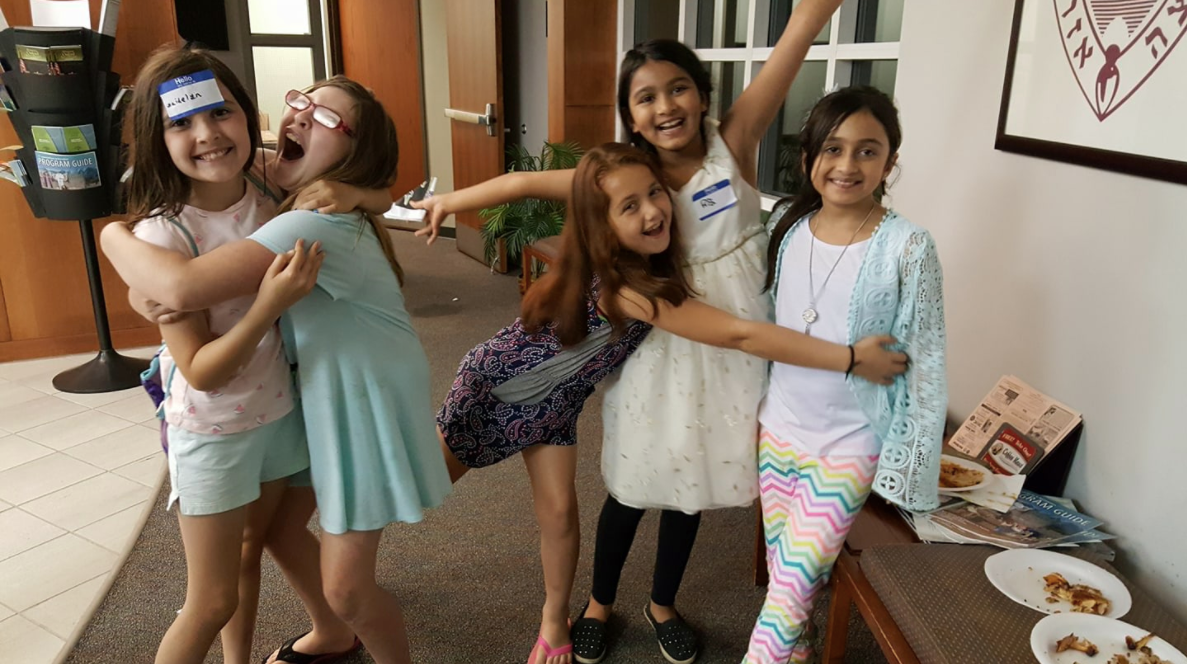 When asked whether such projects place undue responsibility on Muslims to have to humanize themselves to non-Muslims, particularly in an environment of increased fear among the Muslim community, Latif demurred.
"There's a lot of discussion in progressive circles on whose job it is to humanize people, and I understand it's off-putting to explain, 'I'm just a human being just like you are,'" he said. "But we've found in our work that waiting for other people to do the work doesn't get anything done. You have to take that first step and hope that other people will join you."
"If we don't speak, then other people write the narratives for us," he added.
"There are so few Muslims and so much said about them," Latif said. "Even just meeting people who [already] support us, they can say to their extended families: 'I've met a Muslim person and this is what I found out,' so it's a ripple that hopefully reverberates further out."
"My goal is to make a difference with people around me," he added. "There are things happening in the world I can't control ― what I can control is to project the message and get to know people in the local community, and hopefully do good that way."
Before You Go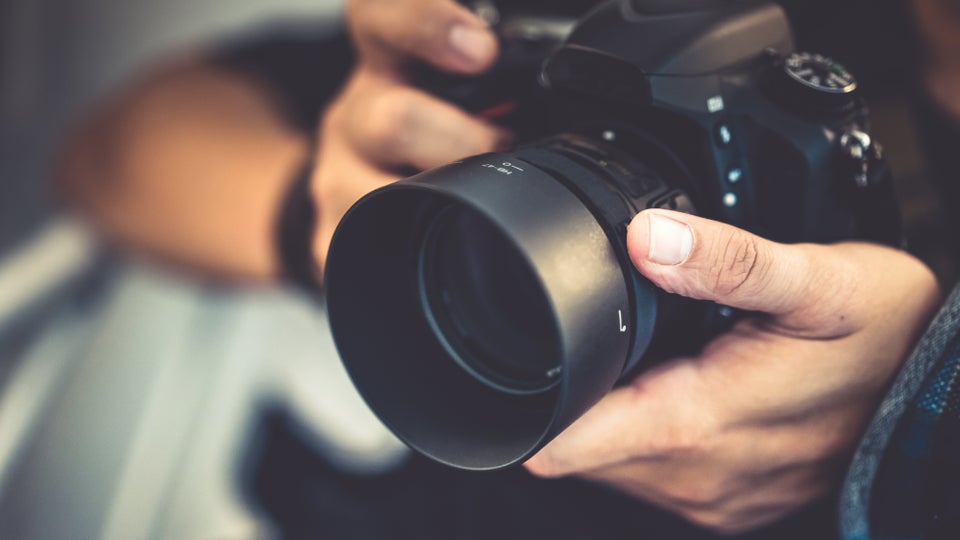 Muslims Of America
Popular in the Community