We asked which visionary grassroots leader most inspired you -- and thousands of people answered. The winner of the 2015 Pollination Project Visionary Award is Padmanaban Gopalan, who started an ingenious effort to feed the hungry and reduce trash in Coimbatore, India.
Just 22 years old, Padmanaban, founder of No Food Waste, proves that complex problems often have simple solutions. In a country where millions go hungry, yet wasted food ends up in landfills, No Food Waste straddles the environmental and social impacts of excess food.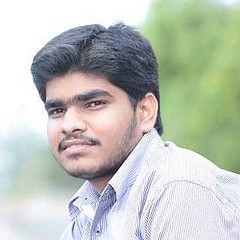 At 60 local schools and colleges, Padmanaban estimated more than two million pounds of food was being discarded annually, to say nothing of occasions such as weddings, where it's typical to serve 700 guests.
He set up a telephone hotline for venues like hotels, banquet halls, and catering facilities to report surplus food. A team of volunteers then collects food, repackages it, and distributes it to the hungry people in ashrams, slums, and on the streets. More than 6200 meals have been "re-purposed" since October 2014 by Padmanaban's small team of friends and volunteers. The organization also conducts audits and awareness campaigns for area institutions to help reduce food waste.
Padmanaban, who has been called the Robin Hood of Excess Food, aims to feed 3000 people each month in Coimbatore, and expand to five other cities, for a total of 60,000 meals a month diverted from landfills. (Organic matter like food breaks down and releases methane, a gas many times more climate-changing than CO2.)


How big is the problem? Padmanaban directs us to the UN's Food and Agriculture Organization, which says one-third of food is wasted globally. This translates to a corresponding waste of land, water, energy, and other resources used in producing food. And in India, though there has been economic growth in recent years, hundreds of millions still experience hunger and extreme poverty.
The Visionary Award celebrates The Pollination Project's 1000th grant, and one million dollars in seed grants given to social-change projects worldwide.
It's humbling how far we've come in just two and a half years. Every day, we give away $1000 a day to an individual change-maker, to seemingly ordinary people doing extraordinary things, people every bit as visionary as Padmanaban. We have funded visionaries in 58 countries, from nine year olds to grandmothers, who have created hundreds of projects to promote arts and culture, economic empowerment, environmental sustainability, health, food justice, and much more.
"We're blessed to receive this recognition," Padmanaban told us. "People are supporting us and great things are happening to make the project reach many. This system can be replicated in any part of the country, serve more people, and eliminate hunger."
Calling all HuffPost superfans!
Sign up for membership to become a founding member and help shape HuffPost's next chapter