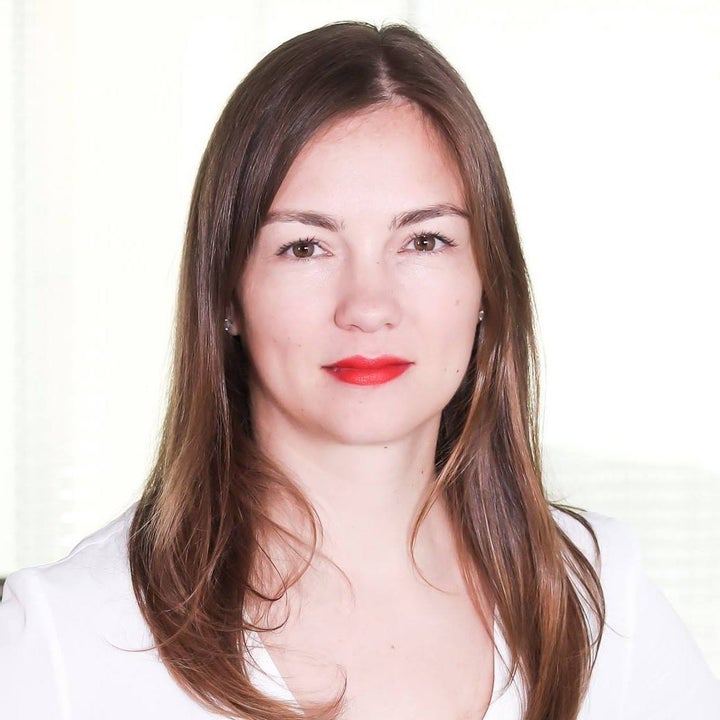 In honor of Women's History Month (March), and International Women's Day (March 8), I wanted to highlight my three amazing sisters. We the #pollasisters work together in our family's beauty businesses (started by my father, Swiss celebrity dermatologist Dr. Luigi L. Polla), Forever Institut and Alchimie Forever.
You have met my three sisters – amazing women I love and admire. To end this series, here is a little bit more about me.
Occupation: CEO, Alchimie Forever
Home base: In the air (I am on planes 4-5 times per week); I pay rent in Georgetown, Washington DC.
Family: Husband (Edwin) and 23-year-old step son (Parker)
Favorite feature (yours): My dimples. And my brain.
Favorite feature (your man's): My lips (he loves the high bow) and my hourglass shape.
Beauty - in office procedures:
• 2-3 Botox treatments per year since I was 25 years old, to prevent frown lines and crow's feet. My Dad is the only one I let inject me.
• Brown spot removal with an Alexandrite laser three times in the last five years. Unfortunately the brown spots I have are apparently hormonal, which makes them really hard to treat, even with lasers.
• Massages once per quarter. Three years ago I found the best massage therapist, Brian, at Salamander Resort & Spa. I will drive two hours round trip for his 80 minute massage. It is pure bliss.
• Facials a few times per year. I run a skin care company, I must have good skin. But you know what they say about the cobbler's daughter… I love peels, I do not do microdermabrasion.
• Eyebrow and upper lip waxing by Erwin at Karma. I have been going to him every month since 2002, religiously. With perfectly groomed eyebrows, I can wear no makeup at all and feel polished and elegant.
Beauty - at home rituals:
· Morning routine: Aveda Essence (any of the three) or Goldfadden MD Brightening elixir, Alchimie Forever Pigment lightening serum, Naturopathica vitamin C serum, Alchimie Forever Tightening eye contour gel, Alchimie Forever Daily defense SPF 23.
· Evening routine: Alchimie Forever Pigment lightening serum, Dr. Dennis Gross ferulic + retinol serum, Goldfadden MD Fleuressence oil
· Weekly at home facials with the Alcimie Forever gentle refining scrub and Kantic Brightening moisture mask
· I am a makeup minimalist: I only use Trish McEvoy mascara and lipstick (see below)
• All three Alchimie Forever body products daily: Firming gel for neck and bust and Optimizing body contour gel in the morning after my shower; the Dry skin balm a few times per day as I have the travel size on me at all times.
• Aveda Stress relief body lotion, or their new Candrima body lotion depending on my mood.
• Cuticle oil on fingers and toes when I remember before falling asleep (at least a few times per week)
• Monthly baths with Kneipp bath salts. I love that brand. And have a goal to mix in Epsom salts…
Worst beauty moment: Coloring my hair pinkish red for New Year's Eve at the very posh Crillon Hotel in Paris (maybe 25 years ago).
Lipstick obsession: Aveda Lip Saver a few times per day, in particular in the winter. And a red lip, every day. I was a NARS fanatic for 20 years – and still love their matte lip pencils. I have recently fallen in love with a new brand – Lucie + Pompette. I love the Rouge La La matte lip pencil. It stays on all day.
Fragrance: Jicky by Guerlain. I have been faithful to that fragrance since I started wearing fragrance when I was 15 years old. My godmother wore it and introduced me to it – and it makes me think of her. I can't decide what I think of their recent packaging change…
Exercise routine: Running and Soulcycle - both as early as possible in the am, no later than 6am. If I don't sweat a lot, it does not count.
Best diet tip: Self control. And Kate Moss' famous quote "Nothing tastes as good as skinny feels."
Most recent hair appointment: where, when and why? Fourteen Jay in NYC during Fashion week with my friend Frank Rizzieri. I am super low maintenance with my hair, however I will travel to NYC just to see him. A cut by him is just not the same as any other hair cut I have had. And he does my VoMor Hair Extensions the best (I use them for volume, not for length)!
Fashion style: Elegant, timeless, understated. Black on black.
Fashion icon: Jackie Kennedy.
Shoe fetish: Definitely. Manolo Blanhik black BB pumps. I have a few pairs, they are my go-to power shoe, everyday. I recently discovered Givanitto Rossi shoes – I have two pairs, and I adore them.
Favorite item of clothing in your wardrobe:
Emotional: My lucky Patriots t-shirt that my sister in law Amber gave me years ago. I am convinced we have won a few Superbowls thanks to that t-shirt!
Practical: My assortment of LBDs. I wear them so often, there are 5 in the current rotation.
Most recent purchase: An amazingly comfortable thick grey cashmere sweater by George Rech. It's like wearing a cashmere blanket. I bought it at my favorite boutique in Geneva, Apostrophe. I try to stop by every time I go home!
On your lust list: The perfect pair of flat riding boots. I made an attempt with Chanel ones a couple of years ago, but they didn't fit around my muscular calf and I ended up giving them to a BFF (after having my cobbler try to expand them three times). I am thinking Hermes as my next attempt…
What inspires you? Beauty in the world inspires me. Hard work inspires me. The New England Patriots inspire me (think Bill Belichick). Entrepreneurs everywhere inspire me. My sisters inspire me!
Words to live by: I have many mantras… "Always be overdressed." "Failure is not the opposite of success, it is part of success." "Choose silence." Those are the three coming to mind today…
Family business: pain or pleasure? Both – the best combination in the world!
Related
Popular in the Community