The Internet of Things (IoT) movement, which pertains to the interconnected network of devices, is well on its way, as evidenced by the delivery of many new types of services and new disruptive technologies...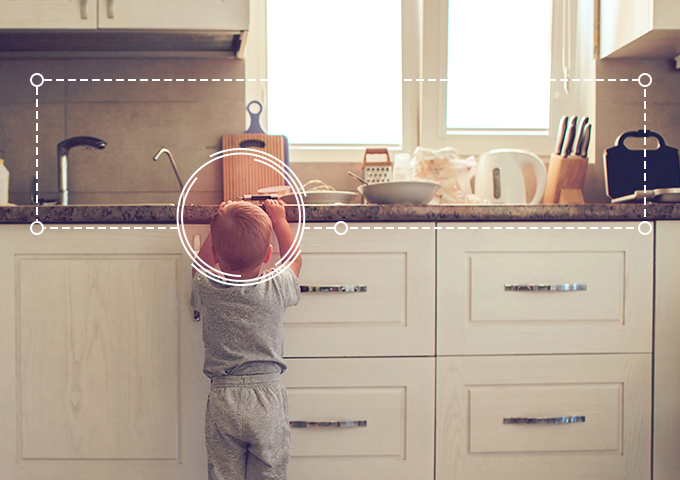 The Internet of Things market is on the brink of booming in 2017. More organizations are coming to the forefront with products designed to make daily life a bit easier, more fun, and hopefully safe. And as nice as it is to have a connected device to greet us every morning with the daily weather and help us order kitchen products before we run out, what's even nicer is a device designed to guarantee the safety of our homes and families. That's where Angee comes in.
Angee is an easy-to-use automated home protection solution. She protects those you love and respects your privacy without you having to think about it. She is smart and gets smarter as she learns more about your security needs. With Angee you can feel safe in the place that matters most.
It's easy to be lulled into a false sense of security when it comes to protecting your home. In the U.S. According to SafeGuardWorld 2,000,000 home burglaries are reported each year in the United States and the FBI estimates that a break-in occurs every 13 seconds. Today, 39 million American homes are looking for smart solutions to protect their homes. Luckily, the rise of the Internet of Things market is giving consumers the tools necessary to take on a more proactive role in ensuring their own safety.
It's no longer enough to simply turn on an alarm as you come and go and hope an alarm company will arrive in time to stave off any significant damage. Consumers should have the opportunity to feel assured of the safety of their homes--even from afar. And with the rise of mobile-first lifestyles, people have the resources to easily and consistently monitor. However, they need the right connected device systems in place to successfully enact a heightened security lifestyle.
Motivated by the opportunity to help people protect themselves and their belongings, Tomas Turek and Lukas Stibor founded in Angee in 2015 with the intention of ushering in a new age of smart home protectivity. As two serial entrepreneurs with vast experience in developing mobile and Internet solutions, Turek and Stibor understood that in order for consumers, as a whole, to take a step forward in safeguarding their homes, the solution would have to fit in with their lifestyles and behaviors--meaning that anything short of an intuitive, sleek design with a digital application would fail to win over consumers across the globe. A smart home system should not require people to plug in codes every time they leave and enter a house as this only creates room for human error and oversight. Rather, a home security system should be as smart and autonomous as the mobile devices that are at the center of our lives. That's what Angee delivers: an all-encompassing system that allows individuals to lead secure lives without fear of security vulnerability.
While there are other home security connected devices on the market, none offer the same degree of autonomy, surveillance, and unobtrusiveness as Angee. Here are just a few of the features that distinguish Angee:
360 degree view of your home
Voice Activation
Advanced Learning
Angee's vision and hearing capabilities allow homeowners (and renters) to rest assured that strange activity will not go undetected. What's more, Angee's ability to continuously learn means that she is capable of adapting to each homeowners habits and lifestyles so that her presence is only helpful, and never intrusive. Turek, Stibor, and the entire Angee team are committed to constantly improving each customer's experience with Angee. Just as day-to-day lives and home security needs are dynamic and constantly changing, Angee, too, is designed with adaptation in mind.
Having already generated over $500K in pre-orders in 2015 and secured seed funding in 2017 from Credo Ventures, Consillium, Avast co-founder Eduard Kucera, and TCCM CEO Kamil Vacek, the Angee team is eager to officially launch the device to the United States market at CES, from January 9-12, 2018.
Calling all HuffPost superfans!
Sign up for membership to become a founding member and help shape HuffPost's next chapter
This post was published on the now-closed HuffPost Contributor platform. Contributors control their own work and posted freely to our site. If you need to flag this entry as abusive,
send us an email
.