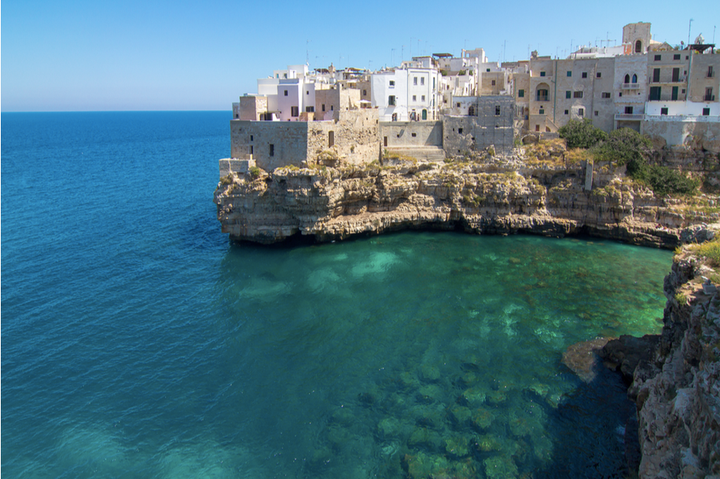 "As a whole, Puglia exploded onto the scene ten years ago, but Bari has always been overshadowed by the Salento area because it was unable to express equally powerful imagery," says Silvio Maselli, Councilman for Culture. "If anything, it was considered bad and dirty compared to its rival, Lecce. Now this city has matured too." Renovation of the old town—with its maze of narrow streets and white houses that make it resemble a Greek town—was completed several years ago and played a key role, as did the work to restore the seafront and beaches like Pane e Pomodoro. "This past year we had an 8% increase in foreign tourists, above all from France, Germany, the United Kingdom and the United States," Maselli continues. Why? "It's a healthy and efficient town compared to others in the south, like Naples; it has a metropolitan vocation and a pragmatic political class. Plus, it is very well connected by both scheduled flights and low-cost airlines." Bari is a dynamic maritime city devoted to commerce, a crossroads of different cultures that have left their traces in the Swabian castle, the Romanesque cathedral and St. Nicholas, whose remains were stolen from Myra, now in modern-day Turkey, in 1087. Today the signs of its renaissance are evident everywhere. It has recently reopened its main theater, the Petruzzelli, which closed in 1991 following arson. And the new chairman is the author of legal thrillers (and magistrate) Gianrico Carofiglio, who established a new set of ethics for the management.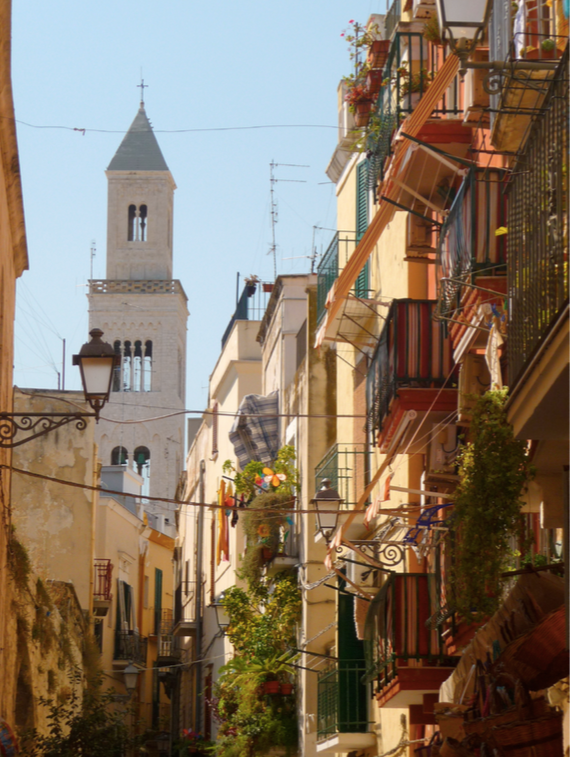 The Bari Film Festival has risen to national prominence in the movie industry. One example is comedy director Checco Zalone, whose latest movie, Quo vado, had weekend box-office receipts equivalent to those of Star Wars. And there's writer Nicola Lagioia, who won the last Strega Prize.
Addresses
Where to sleep: Hotel Boston, centrally located and very close to the old town (Via Niccolò Piccinni 155, tel. +39 080 521 6633); Palace Hotel, central with a panoramic view (Via Francesco Lombardi, 13, tel. +39 080 521 6551); B&B Palazzo Calò, close to the cathedral (Strada Lamberti, 8, tel. +39 080 527 5448); B&B La Muraglia (Str. Annunziata, tel. +39 349 817 5703).
Where to eat: Bari is famous for its raw fish, particularly polpo arricciato (octopus beaten on the rocks, at the fish market), tomato focaccia, panzerotti (flaky dough stuffed with mozzarella and tomato) and sgagliozze (chunks of polenta fried in cauldrons of boiling oil).
For restaurants that put a contemporary spin on Puglia's cuisine: Dall'Oste del convivium (Corso Vittorio Emanuele 126, tel. +39 080 969 7007); La Bul (Via P. Villari 52); Storie del Vecchio Sud, pub with music, popular with students (Via Buccari 120); Le giare (Corso Alcide De Gasperi, 308 F, tel. +39 080 501 1383).
For snacks: Cibo (Piazza Mercantile 29, tel. +39 339 795 6736); the deli is famous for panzerotti with anchovies and capers.
For sgagliozze, go to the area around the castle.
For an aperitif: El Chiringuito, close to the fish market; Peroni beer and panzerotti are the only fare. Mad (Via XXIV maggio, 4): snacks and great drinks.
For focaccia: Panificio Fiore (Strada Palazzo di Città 38).
For sgagliozze, head to the street vendors at Arco di San Nicola and Piazza Mercantile.
Where to shop: the top district is the "grid" of the Murat district. At the Puglia Design Store, in the Murat space in Piazza del Ferrarese, you'll find all the best in local crafts and design.