You don't often see a man walking around a field of cows wearing a pink tutu. Needless to say, we were intrigued by Bob Carey and the shirtless photos of him gallivanting around in a costume often worn by little girls. We sensed there was a good story behind this alter-ego ballerina, but we didn't expect it would be this heartwarming.
Carey first took a tutu self-portrait in 2003 in an effort to express himself after he and his wife Linda moved to New York. Six months later, Linda was diagnosed with breast cancer. She beat it only to have it recur in 2006, and she has been undergoing chemo ever since. The illness reminded Carey that sometimes, laughter really can be the best medicine.
Thus, the tutu returned. Carey has photographed himself in subway stations, amusement parks, beaches, parking lots -- spreading silliness one pirouette at a time. He calls it "The Tutu Project". There is no direct logic to the decision to take these tutu self-portraits except, well, they work. Through their unexpected strangeness they point out the possibility of magic where you least expect it.
The overwhelmingly positive reaction to Carey's photos inspired him to take the project further, making a book of the images entitled "Ballerina". The proceeds will go directly to breast cancer organizations; their goal is to raise $75,000.
Carey's bravery, creativity, and hirsute chest make us want to laugh and cry all at once. He truly is a hairy fairy godmother! We asked him some questions about this vast undertaking.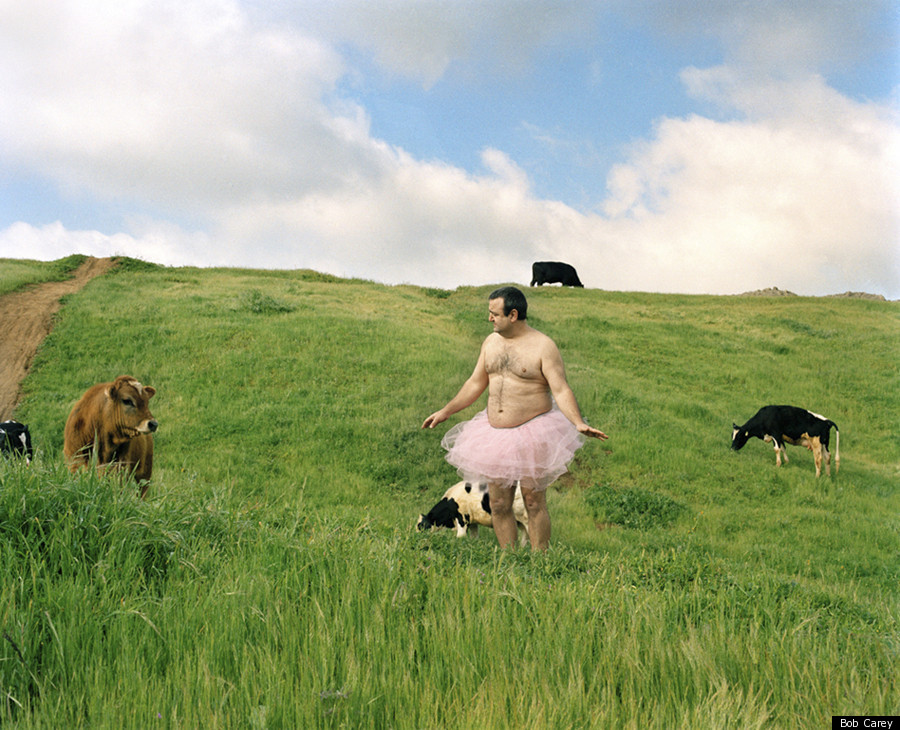 HP: We have to ask... Why a tutu?
BC: I'm a commercial photographer as well as a fine art photographer. When I lived in Phoenix I was asked by Ballet Arizona to shoot an image for a media campaign and I chose to shoot myself in a tutu. Shortly thereafter, my wife and I moved to NYC. My fine art work had always been about transformation and had an idea that I might want to begin a series of me in the tutu so I kept it handy as we drove across the country. The first shot was in Santa Fe.
I began to realize that a bit of pink tulle can change the context of an environment and people's reaction to it. So I continued, and over the next year the project took on a life of it's own.
HP: Did you have a photography background before embarking on this project?
BC: I started shooting when I was 17, then went to college and received a BFA in Photography. From there I began shooting commercial assignments. I started self portraiture in 1993 and have being doing it since.
HP: What has been one of your favorite photos that you've taken so far?
BC: There's many. My top three would be "Blue Palms", "Roller Coaster" and "Parking Lot".
HP: Your photos have silliness and seriousness interacting in a really lovely way. Do you have any advice for those who find it difficult to laugh at themselves?
BC: Just remember how much fun it was to be a kid.
See how you can contribute here. In the meantime, check out Carey's pictures and get ready to smile!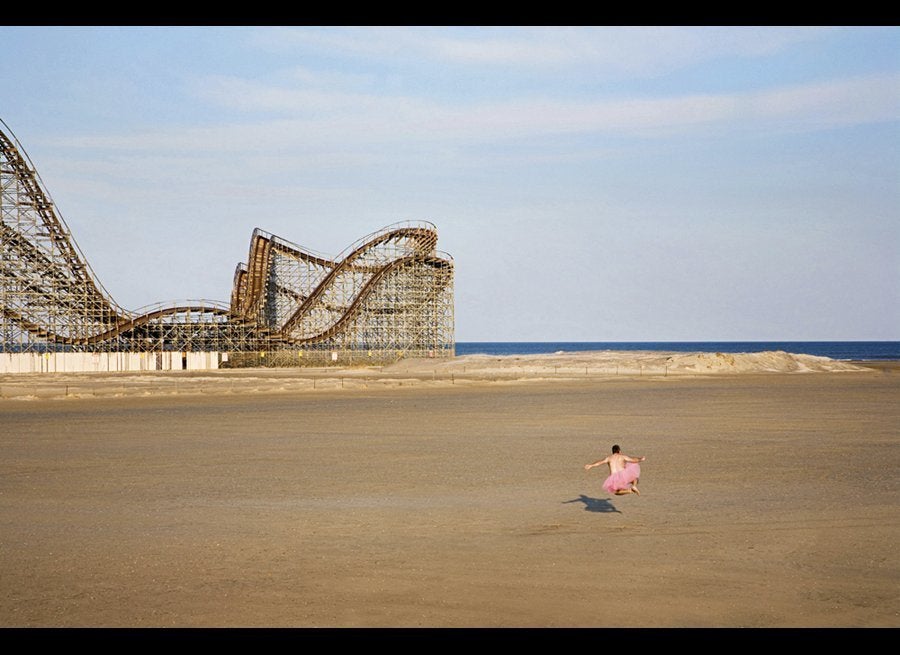 the tutu project
Popular in the Community