As soon as I heard that the Bay Area will have a local soccer team, I jumped on the opportunity to interview Brian Andrés Helmick, the CEO of San Francisco Deltas. Soccer is the fastest growing sport in the United States and the Bay Area has had a sporting renaissance of late - so the combination make sense. We talk to Brian to figure out what he has in mind for the Deltas.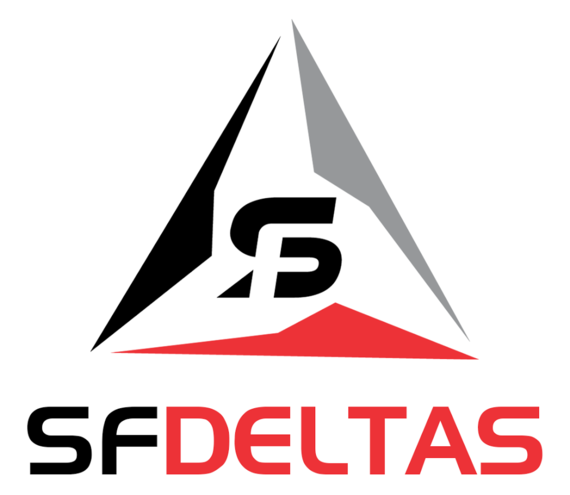 S: What's your background?
B: I was born in Bogotá, Colombia, where my love of fútbol began and grew. My American father met my Colombian mother in the Peace Corps in Colombia. I moved to the United States to attend college, and then started a career in finance on Wall Street. Later, I moved to the Bay Area, attended business school at Stanford University, and formed, grew, and later sold a tech company.
I feel very fortunate that my experiences led me to a place where I could assemble a group of people I know and trust from Brazil and the Silicon Valley tech community to invest in this opportunity to bring professional soccer to San Francisco.
S: How did this idea about a soccer team in SF start? What inspired you to do this?
B: In early 2015, a good friend and former investor reached out to convince me to build a professional soccer team with him. I had to put aside my love for the sport, because if you love something too much, it can blind you. I had to look at it to see if it could make sense as a business. At a macro level, if you look at the five most valuable sports teams in the world, three of them are soccer teams. Of the top 50 sports teams, 42 of them are in the US, but there is no US soccer team on the list. The world's largest sport is not in the largest sport market in the world at a meaningful level. I believe there is opportunity in that gap.
Ultimately, I'm doing this venture because I want to grow soccer at all levels and want to share my passion for the world's game with the people of San Francisco. I've called this home for 13 years and believe we can do something very special here.
S: How did you make it happen?
B: First, I met with every single NASL team owner, president and GM to understand their vision, get to know them as people, hear about mistakes that they made so we could learn some best practices from them.
Then I looked at the Bay Area. I spent a lot of time looking at the teams that failed to understand why they failed, so we could learn from their mistakes. I spent even more time listening to fans to not only gauge if there was demand for a professional team, but specifically what they would like to see in order for them to support a professional team.
My next focus was on building an investor group. I had four criteria for investors. 1. I have to truly know them. I have known the majority of them for more than 10 years. 2. They have to be smart and be able to add value to the project. 3. They have to have an affinity for sports and ideally love soccer. 4. Most importantly, they need to be nice.
Then we started building out the operations side. The first hire was a Director of Community Outreach. We believe in building a fanbase One Fan At A Time. We've meet fans where they are - at the pubs, at pickup games, at adult recreation and competitive games, at soccer nonprofits, at youth soccer - just being out there and talking to people. We ourselves are fans and view ourselves as stewards for the team. We spend a lot of time talking to fans and listening to what it is they want and expect from the team and the brand. I believe God gave us two ears and one mouth for a reason. We should listen twice as much as we speak.
S: Was it difficult convincing people to come on board?
B: In my experience, it's been really energizing to talk with people about the opportunity and recruiting other passionate people has been a fun part of the journey. We've been very thoughtful about each person we add to the team because we are trying to build something special. We are a soccer startup made up of fans, coaches, and players who have a simple goal - to grow the sport of soccer for the entire Bay Area. We want more players, more coaches, and more people to fall in love with this game, just like we did. We are focused on building a professional soccer team and delivering an exciting, innovative, and accessible sports experience for the Bay Area community because we believe this game can facilitate unifying and memorable experiences for the area's diverse population.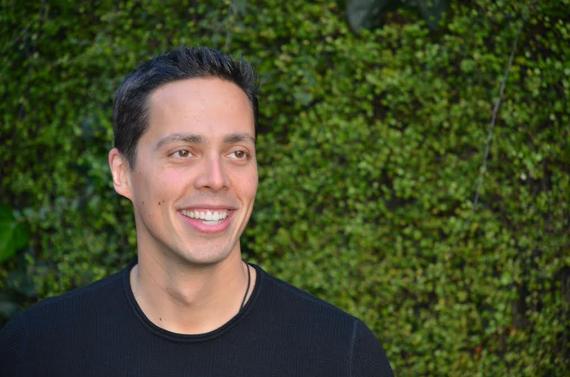 S: What's your first and second year goals?
B: Our near term goal is to hire a coach and then build out our player roster. We are aiming to have a head coach in place by September 2016. Once a head coach is in place we will share further details about tryouts - we expect tryouts to be held beginning in October.
Now that we have secured Kezar Stadium as our home field, our team is working diligently to get everything in place so that we can offer fans a great game day experience when our team takes the field in 2017. The inaugural season is quickly approaching and we have a lot of work to do. Our priorities are selling tickets, stadium improvements, and continuing to build out our team.
Our other priorityis to find the #1 Deltas fan. In our humble opinion, the person who refers the most people to reserve their season tickets by the end of this year is our #1 fan. We believe that person should be rewarded in a BIG way. As such, that person will receive lifetime season tickets for free. That's right. Free tickets for the rest of their life. Also, each season ticket holder gets assigned a number based on purchase date, we have reserved the #1 for that fan as well. The person who comes in second place will also get free tickets for life. Other winners will get free season tickets for 5 years and 1 year.
S: What would you tell other aspiring owners of soccer clubs?
B: First, I don't believe in giving advice. Who am I to tell anybody what they should do? However, I'm happy to give suggestions and recommendations based on my experience and approach.
Do everything with humility. As I mentioned earlier, I believe God gave us two ears and one mouth so we would listen twice as much as we speak. Therefore, ask a ton of questions.
Don't be afraid to take risks. Don't be afraid to fail. Experiment as much as possible.
Surround yourself with amazing people. Find people you respect, trust, admire. Hire peoplethat are better than you.
S: What's your favorite club / national soccer team?
B: My love of fútbol started in Colombia. My grandfather's team, Bogotá-based Millonarios, has been my favorite club team since I was a kid and I'll be cheering for Colombia in Copa America.
Note: Replaced Bay Area with SF in the title of the article
Calling all HuffPost superfans!
Sign up for membership to become a founding member and help shape HuffPost's next chapter