In honor of Women's History Month (March), and International Women's Day (March 8), I wanted to highlight my three amazing sisters. We 4 Polla sisters work together in our family's beauty businesses (started by my father, Swiss celebrity dermatologist Dr. Luigi L. Polla), Forever Institut and Alchimie Forever. He was the first doctor to bring lasers to Europe for cosmetic purposes and is the single largest Botox provider in Switzerland! So if you can imagine we are all incredibly up to date on the latest beauty treatments, lasers, procedures, but as all sisters do, have varying degrees of bravery and to test new products and therapies. If you've ever wondered what a dermatologist would do to their own children, here is your chance. We will reveal each of our beauty regimens over the next four weeks. Our ages range from 27 to 39, our styles from unpredictable to classic, and our beauty routines from minimalist to liposuction. Read on to find out how we view working with each other, what we do to stay healthy and beautiful, and what is on our shopping lust list. I will post one profile per week this month, from youngest to eldest.
You have over the past two weeks met the two youngest of our group, Rachel and Roxane. Today, meet Cyrille. She is the artsy one of all of us… a writer, singer, a creative soul.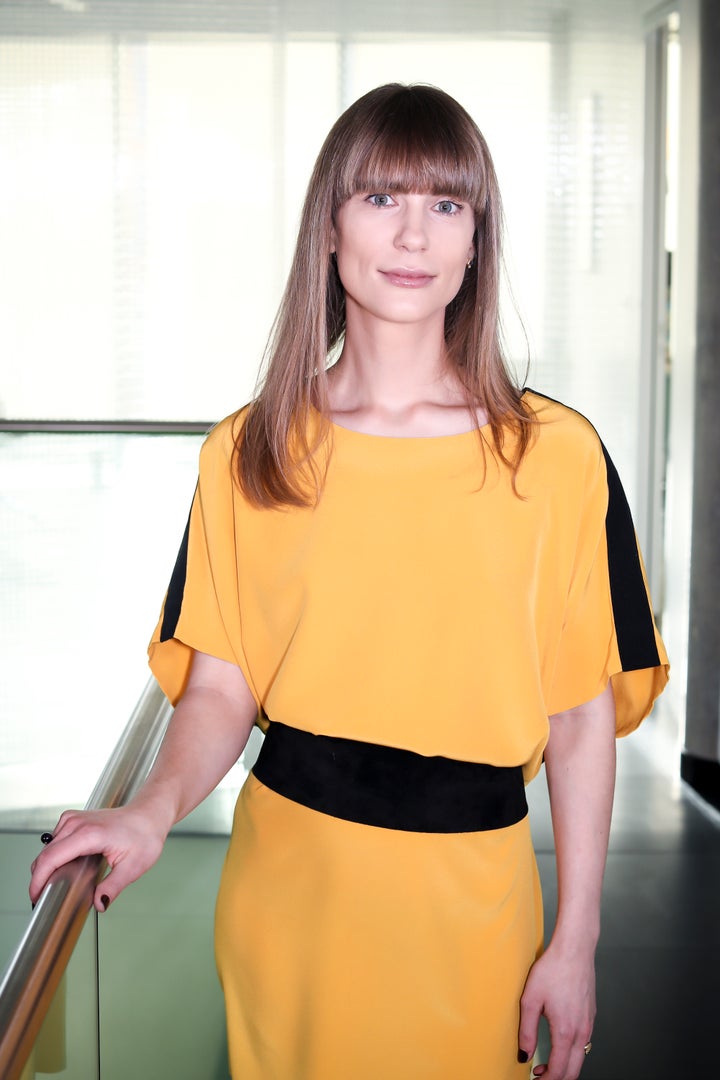 Occupation: Head of Marketing & Communication, Forever Institut
Home base: Geneva, Switzerland
Family: Husband (Marin) and 5-year-old son (Leonardo)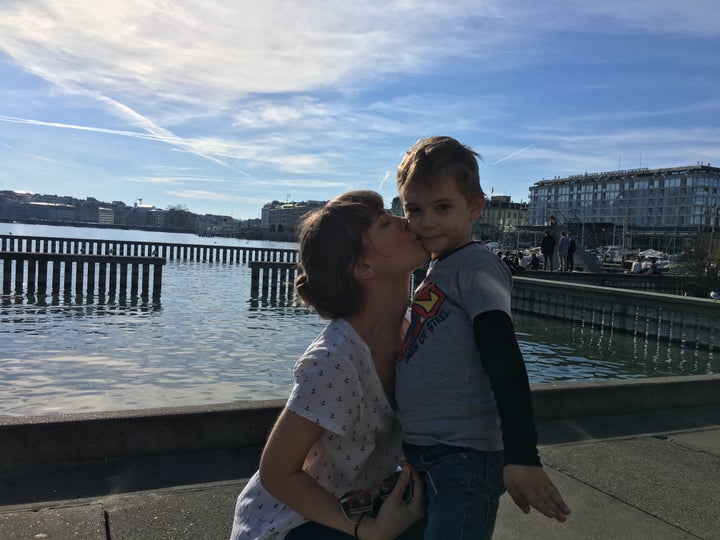 Favorite feature (yours): My heart and my brains.
Favorite feature (your man's): My smile, my derriere, and my feet.
Beauty - in office procedures:
• 1 Botox per year since I was 28 years old, to prevent frown lines and crow's feet
• Mesotherapy injections in scalp to reduce hair loss post-partum (I do maintenance treatments every fall to strengthen my fine hair)
• Hyaluronic acid to enhance my lips (before my wedding, and then once a year ever since)
• V-Beam laser to reduce redness on my face (2-3 session per year since my 30s)
• Laser removal of spider veins on my legs (they appeared after I gave birth)
• Laser hair removal of lower legs and underarms. It took me 5 treatments to take care of everything. My knees are the only stubborn spot, so I am doing electrolysis on that area
• Botox under the arms: I tried once before a big work event and I was amazed by the results; I am planning to do this again before summer!
• Weekly manual lymphatic drainage during my pregnancy (It kept my legs light and my ankles super thin)
Beauty - at home rituals:
• Eneomey Advanced Body Lotion (15% glycolic acid) for lower body
• Firming Gel for Neck and Bust by Alchimie Forever for upper body
• La Roche Posay (Toleriane Cleanser for super sensitive skin)
• SkinCeuticals (Blemish & Age Serum)
• Alchimie Forever (Gentle Refining Scrub, Kantic Calming Cream, Rejuvenating Eye Balm)
Worst beauty moment: Dying my hair black with pink tips (I was in my early 20s). Also I had a bad reaction to the Hydrating B5 Mask by SkinCeuticals. My face was red, burning and itching. I had to sleep all night with Fucidin cream on my face for it to calm down.
Lipstick obsession: Moisture first! I hate having dry or chapped lips, so I moisturize daily, either with my eye contour balm or with Bobbi Brown's lip balm. I just recently discovered the very exclusive Swiss brand called Swissline, and their amazing Lip Zone Corrective Complex. We now sell it at Forever Institut, and I'm keeping one in my purse.
Fragrance: I never wear perfume.
Exercise routine: No routine yet… I swim once a month for 30 minutes, take one yoga class per quarter, in spring and summer I sometimes bike on the weekend with my husband and our son – and that's about it.
Best diet tip: Being in love – it's magical and effortless. And otherwise, just don't think about dieting.
Most recent hair appointment: where, when and why? At Parallèles in Geneva's Old Town, last November, to get bangs, 70s style. Since then I pop in every month to have them trimmed.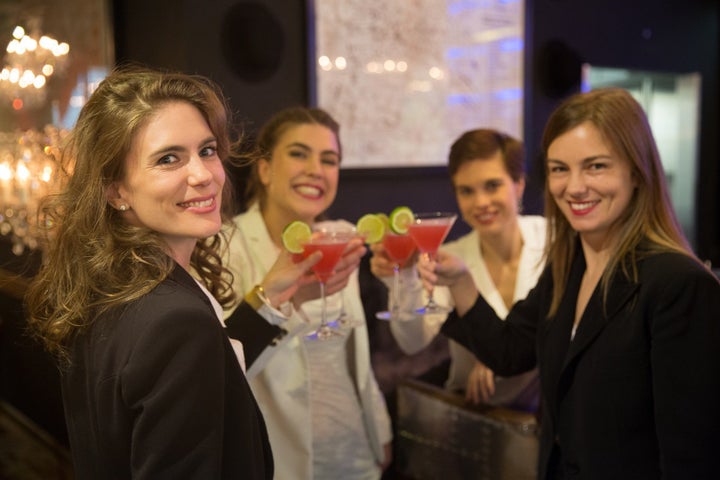 Fashion style: Free, unique, unpredictable.
Fashion icon: Vanessa Paradis and Jane Birkin.
Shoe fetish: In winter I love boots of all shapes, styles and height. In summer I'm all about vintage peep-toes and kitten heels…
Favorite item of clothing in your wardrobe: A vintage 70s Christian Dior wool jacket that my mom handed down to me.
Most recent purchase: Gold hoop earrings.
On your lust list: A long silk nightgown by La Perla, black leather pants, a classic trench coat, Gucci original flower skirt … and so much more!
What inspires you? Music. Certain songs have the power to light my brain on fire, get me energized and productive; others put me in a meditative state and I dive inside my thoughts. Either way, I get inspired and creative when I listen to good music. Also, my 5-year-old son inspires me with his unique blend of wisdom and wit.
"Give up defining yourself - to yourself or to others. You will come to life. And don't be concerned with how others define you. When they define you, they are limiting themselves, so it's their problem."
"Sometimes letting things go is an act of far greater power than defending or hanging on."
"You can only lose something that you have, but you cannot lose something that you are."
Family business: pain or pleasure? Much pleasure! It's fun, honest, and feels very special.
Related
Popular in the Community