I recently met Dr. Taylor Wallace and learned a little more about the nation's premier food and nutrition guru. Taylor, who is frequently featured among national media outlets, such as The Dr. Oz Show and quoted as the scientific expert in dozens of mainstream publications, turns out to be a regular down to earth guy with a huge passion for good food and nutrition. After meeting him I took the time to check out his blog and found hundreds of simple tips on good eating including what cooking oils are highest in omega-3's, those so called "heart-healthy fats," to the dangers of many pre-workout supplements.
But Taylor's blog is only a small part of what he does. Two years ago, after serving several years as the senior scientist at the National Osteoporosis Foundation, he launched his own consulting firm, Think Healthy Group, Inc., which designs and executes cutting edge clinical research to better inform development of science-based food policies and regulations. To date he has partnered with over 20 of the nation's largest food manufacturers and public health groups to carry out this mission. He has authored over 30 scientific manuscripts.
Taylor is also currently finishing his fourth college-level textbook on whole grains. He is an Affiliate Professor in the Department of Nutrition and Food Studies at George Mason University. If that's not enough, in his spare time he is completing a new cookbook that focuses on bringing out flavors using food science in the kitchen that will launch on Amazon in 2018. A really multi-talented guy.
It was fascinating listening to this small-town Kentucky boy explain how he achieved the status he has today in the food science and nutrition field. He recounted how "I have always had a passion for food. When I was a kid, I basically lived in the kitchen with my grandmother (Mamawl), a self-made homemaker, who taught me how to cook, process and preserve a wide variety of foods. Each year we would enter the open division at the county fair; we won the overall championship 5 out of the 6 years we entered, capturing over 250 blue ribbons. Mamawl's homemade pie crust, divinity candy, and sweet pickles never received anything less than a blue ribbon. My own secret recipe (at least till my cookbook comes out) for sour cream coffee cake followed similar suit, not only winning the blue ribbon prize each year, but also back-to-back purple grand champion ribbons at both the county and state fairs. I used to tease Mamawl that my coffee cake was the only thing that could beat her homemade pie crust."
For someone like me who hasn't always followed a nutritious diet it was great to hear this nutrition guru say that while he preaches healthy eating for a long healthy life he agreed some things like his coffee cake are just too good to totally eliminate from one's diet! Taylor often refers to the acronym "YOLO" or you only live once!
After graduating high school Taylor attended the University of Kentucky, where he studied food science; the science used to create a safer, healthy and more nutritious food supply in a world with a fast-growing population and diminishing natural resources. As a scientist he became particularly interested in the functional properties of foods; how different foods affect human health and how specific diet patterns can be used to prevent the onset of chronic disease. He did his doctoral research under his mentor Dr. Monica M. Giusti at The Ohio State University on the health-promoting properties of a group of compounds known as "anthocyanins." He explained them to me as the orange-red to blue-violet colors in many fruits and vegetables, like purple cabbage and strawberries that help to prevent heart disease. It is clear his continued work and passion opened the door for his induction as a fellow of the American College of Nutrition five years ago at the age of 28.
Like so many others I have been fascinated by all the commercials touting 'probiotics'; you may have seen them as pop-up ads on your computer or on late night TV. Probiotics are described as "good" bacteria. They are live microorganisms similar to the ones already living in your gut and may offer health benefits when consumed in adequate amounts. The word "probiotic" itself is often translated to "beneficial for life." It is a derived from the Latin word "pro" meaning "for" and the Greek word "biotic" meaning "life." Probiotics are simply the good bacteria, which compete with "bad bacteria" to theoretically lead to improved digestion and better immunity. I found out Taylor has a little different take on probiotics. While he believes in them, he thinks most of the ones on the market today don't actually produce large effects in generally healthy individuals. So he recently developed and completed the first human clinical trial to test a different type of probiotic… viruses. Taylor explained that "the food industry has been using "bacteriophage" viruses to eliminate certain bacteria that grow in the cracks and crevices of manufacturing equipment for decades to ensure food is free of harmful bacteria like E. coli. While the name sounds scary, these bacteriophages are completely safe because they only infect specific bacteria and not humans." While he wouldn't discuss the specific outcomes of the clinical trial until its publication in a peer-reviewed journal, he did state that the results are "game-changing."
The focus of Taylor's work today remains studying the impact nutrition and lifestyle changes have on preventing disease. He continues his work in academia and with the corporate and not-for-profit sectors of the food industry while constantly expanding his consulting firm, Think Healthy Group, Inc. Taylor continues to indulge his passion for research; conducting scientific reviews, authoring books, but spends more and more time communicating the importance of nutrition, food safety, and food technology to the public. He encourages everyone to "embrace and not be scared of food technology" because he believes "this field is as critical, if not more critical, than modern medicine." To learn more about the properties of good food and it's nutritional and health benefits just click on Taylor Wallace.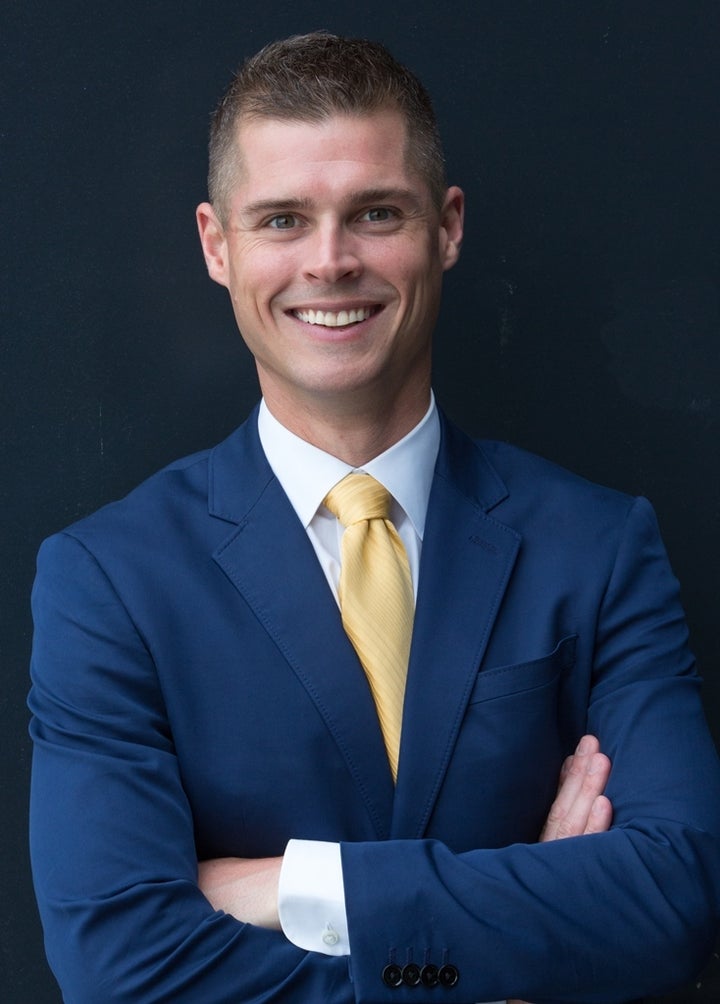 Related
Popular in the Community