First the Facts: Every year in the United States, 35 million tons of food is thrown out, how wasteful!! Americans throw away approximately $165 billion worth of food each year, according to a study by the Natural Resources Defense Council (NRDC). The cost to taxpayers in terms of disposing the food is roughly $1.3 billion per year. Then hold that up to the statistic that in America today, approximately 1-in-7 people go hungry. For children in marginalized, low-income communities (especially African-American and Latino children), that number can drop as low as 1-in-3. Then add to this the fact that programs like Meals-on-Wheels and the National School Lunch Program are under threat of deep budget cuts and potential dissolution. Let those numbers and that reality sink in for a minute … there are many hungry people living at or below the poverty line and it seems there is a solution right in front of them. Social Entrepreneur Jasmine Crowe, thought the same thing and then went a step further and did something about it.
Background: In working on other community events related to alleviating hunger, poverty, and simply showing kindness and compassion to our fellow human beings, Jasmine learned that most restaurants throw fully cooked and prepared food away, see stats above, and her mind was blown. This led her to do some more digging as to why restaurants throw away their food instead of donating it or finding some other practical/altruistic use for it. Jasmine discovered that many restaurants are afraid of liability issues and potentially subjecting themselves to lawsuits, despite the existence of federal legislation (the Good Samaritan Act of 1996 established under the former Clinton Administration), that allows restaurants to donate surplus food. In fact, since 1996, not one legal claim has been filed against any individual or institution that has chosen to donate surplus food. The problem is that even though a law exists on the books, most food service providers have not been notified of the law's existence nor have the protections under the law been adequately explained to them. Another issue that surmounts the lack of awareness issue regarding the law, is not the absence of food but rather how to get food to the communities who need it most. That is where Jasmine's app steps in.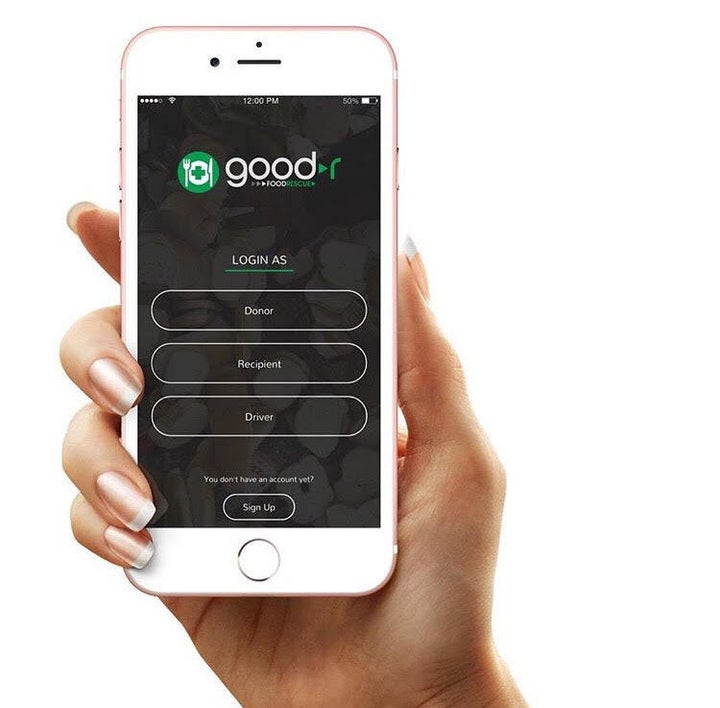 Strategy: To address both problems (food surplus and hunger) head on, Jasmine envisioned and created the Goodr food rescue app, with nothing more than the idea that she could use one problem to solve another, and her passion to help others as she has done in the past via the highly successful Soul Sunday events. Founded in Atlanta, GA, Goodr is a real-time food rescue app that works like Uber or Lyft in that it uses shared economy, to bridge the hunger gap. Schools, event planners, restaurants, chefs, hotels and even hospitals can order a rescue driver at any time of the day to pick up surplus food. The app then directs the rescued food to homeless shelters, food pantries, soup kitchens, senior centers, and other social service organizations.
A Response: Goodr seeks to become the premiere player in food waste management in the $782 billion dollars per year restaurant industry. Goodr has an algorithm that matches donors to drivers and partner agencies in nearby locations. At present the total time from pick up to drop off is 15 minutes. This ensures the rescued food is delivered in a timely manner which allows the donor to affect immediate positive change in the community around them. From a business practice and waste management perspective, Goodr conducts reports and analysis that informs donors of their immediate and aggregate impact through quantifiable statistics and data, such as: number of pounds donated and number of meals provided. This data can in turn be used for tax deduction purposes for the donor institution.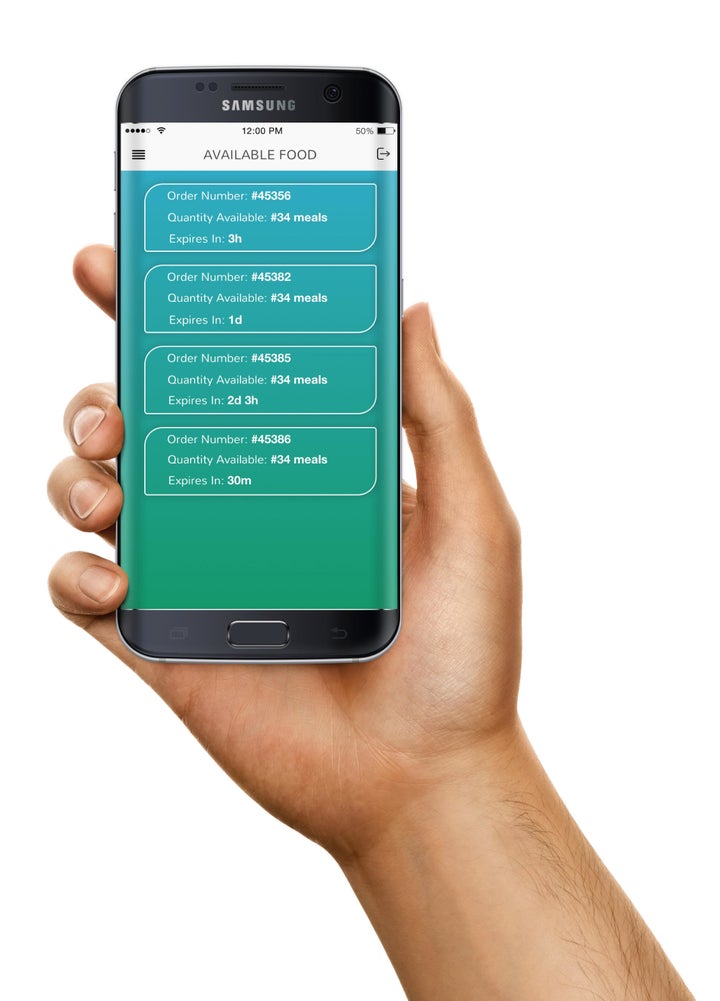 Be Part of the Solution: The Goodr Food Rescue App is currently in the beta testing phase with plans for a full rollout in Atlanta in July 2017. After the Atlanta launch, Goodr intends to expand throughout the rest of Georgia with plans to launch in a new state each month thereafter until the service is available nationwide. Jasmine and her team have committed to reducing food waste by 15% and to do their part in providing food to over 25 million hungry Americans. The company launched a Kickstarter campaign "A Dream to End Hunger", with the goal of raising $25,000. The money from the campaign will be used to open a food hub where rescued food can be delivered 24/7 and to finish building-out the app and scaling it to a nationwide level with global potential.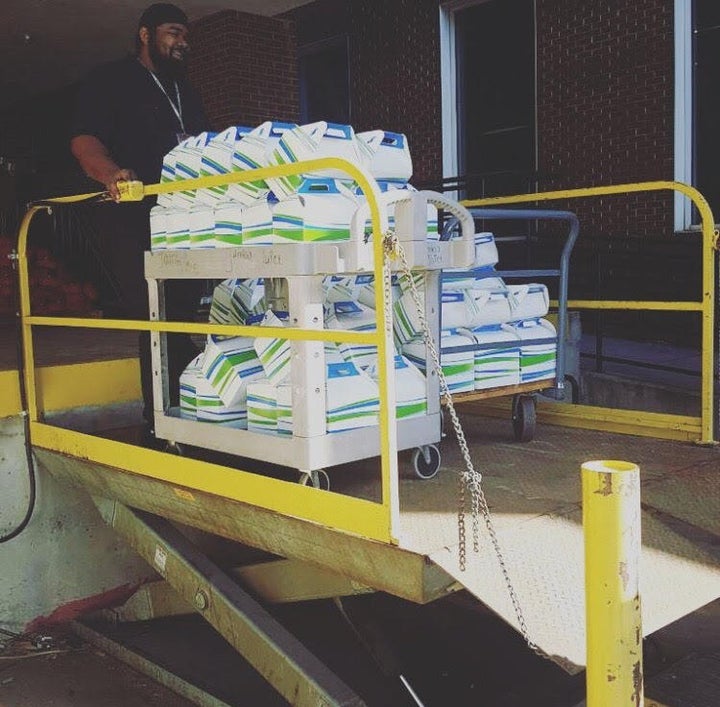 Next Steps: Since Jasmine and Goodr are having success with restaurants in beta testing the app, she has also decided to target farms who throw away food (fruits and vegetables) in bulk. The Goodr team has contracted with Inpax Solutions, a freight and logistics company to aid in implementing "The Good Farm", a farm reuse program. The Good Farm allows Goodr to pick-up food in bulk quantities from farms and to deliver it to social service agencies who in turn give the food to those who need it along with recipe cards and information about how to cook and prepare meals using the specific food items they've received. Select neighborhoods in Atlanta have set up cooking classes with a partner/volunteer chef who teach people how to make food with the vegetables and fruits they receive. The target audience in terms of recipients are families on the verge of poverty, specifically those who don't qualify for food stamps and other food program resources but find themselves monthly making the critical decision of whether to pay for food or pay their bills. No one should have to make this decision, and Goodr is fighting to make sure they don't have to.
To learn more about the Goodr App and to support this initiative, visit: GoodrApp.com.
Related
Popular in the Community