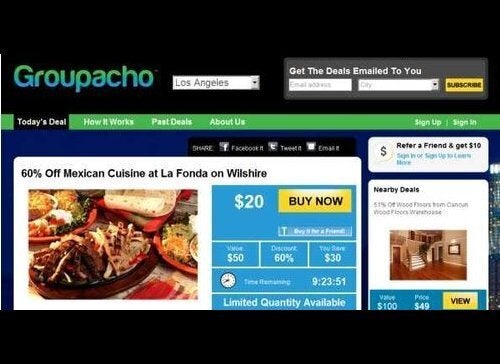 Groupacho, a daily deal site that aims to offer L.A.-area discounts "that reflect the lifestyle of Latino families" went live this week, with the aim of tapping into the largest Latino market in the U.S.
It's the latest in a proliferation of websites like Groupon and Living Social that offer limited-time, deeply discounted deals on everything from hamburgers to handbags and facials to ferry rides.
"There really is no daily deal site out there that Hispanics can associate with," said co-founder David Barr. "A lot of the products kind of miss their tastes and their habits."

Popular in the Community