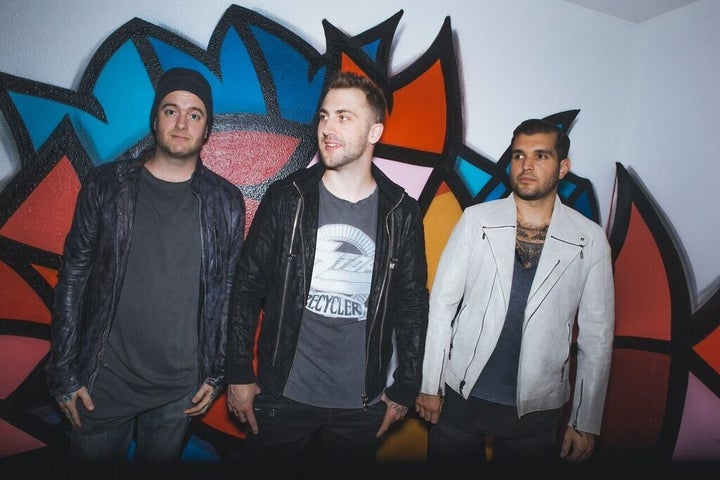 When Jordan McGraw formed the band Hundred Handed, he had one goal in mind: to have fun.
The singer/guitarist had spent way too much time in other bands not doing enough of that. McGraw was on his way to a music festival (playing as part of a hard rock group) when he turned to his bandmate and said, "This kind of sucks. This isn't what we want to do."
Soon Hundred Handed was formed with drummer Drew Langan and bassist Matt Black. They've spent the last year or so writing upbeat pop/rock tunes and have already unveiled a few tracks in the lead-up to a full-length album release. The catchy "Love Me Like the Weekend" marked the first song they wrote together.
"We wrote it about never feeling guilty about just having fun," McGraw told The Huffington Post.
Soon came "She Was the One," the second song they wrote, which is also featured on their debut EP, co-written with Kato and the Ellis Alice.
"It was kind of like one of those really cool moments when we were sitting on the couch, thinking about what to write, and it just all came naturally. So we plugged our instruments in and hashed out the details and, next thing you know, there it is," he said.
McGraw and his band mates have written a lot of their music in the comfort of McGraw's Los Angeles home. The son of Huffington Post partner Dr. Phil McGraw outfitted his house as a tribute to director Tim Burton.
"The whole band lives here, as well as my girlfriend … We wanted to set the house up to be inspiring. We all love Tim Burton and 'Edward Scissorhands' and 'Alice in Wonderland' and all of that … It ends up freaking some people out, but it's not a dark thing," he said. "It's a creative thing. It's an inspiring place."
That inspiration has even led the guys from Hundred Handed to conjure up their own mascot.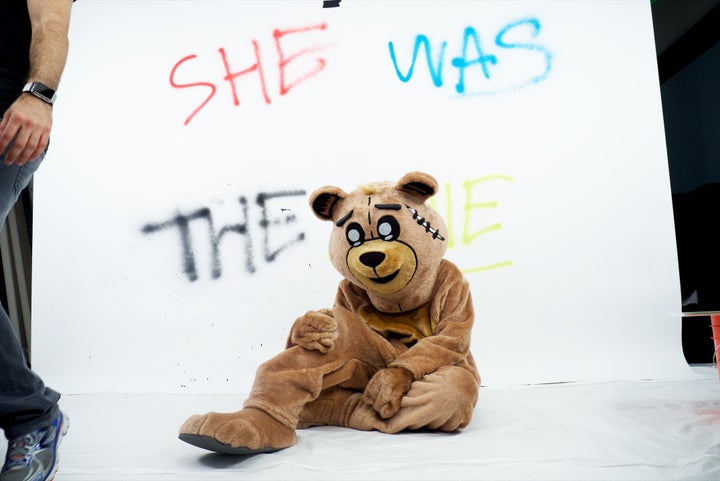 "We were thinking of T-shirt ideas, when we started the whole thing — daydreaming about what our merch would look like. I came up with, 'The snuggle is real.' And we came up with this snuggle teddybear and we kind of latched on to him and adopted him as our mascot," McGraw said. "He's a bear that has too much fun."
Aha -- much like the band itself.
Popular in the Community