'Oily Moily, have you any coal? Essar Essar three mines full. One for your power plant, one that you stole. And one for the other folks who'll help us win the polls!'
There is a new tune being sung by Indian environmentalists these days. After the shocking news that India's Minister of Petroleum and Natural Gas has been tapped to take over the Ministry of Environment and Forests (MoEF) many fear the proverbial wolf has been put in charge of the hen house. In fact groups from across India have now signed a letter and are circulating a petition that charges this appointment is a 'fundamental case of bad governance and conflict of interest.' Given the high profile the MoEF has on an international stage (Mr. Moily will now lead India's climate change negotiations) India's environmentalists thought we should be introduced. World, meet Oily Moily.
Mr. Moily took over the reigns at the MoEF to assure the industry after a widespread myth pervaded popular understanding - industrial projects had been held up by a lack of environmental clearances. The truth is sadly much different as a recent study from Center for Science and Environment shows in detail. In fact, over the past year the previous MoEF minister, Jayanthi Natarajan failed to refuse clearance for a single coal project. Wily activists declared her the 'greenest' minister ever thanks to the ever present green light for coal and industrial projects.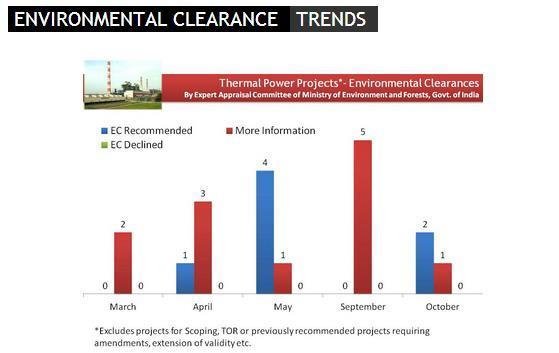 Just a few weeks into the job Mr. Moily made clear where he stood on the issue - a 'culture of fear' was holding back environmental clearances. Moily, who took charge in December of last year declared that he cleared over 70 projects in the first 20 days of being Environment Minister. The approvals include the highly controversial steel plant POSCO in Odisha and two coal mining projects. It also includes MOEF's new exceptions to coal mines producing 8 million tonnes annually to expand their capacity by up to 50 per cent without consulting project-affected communities through public hearings.
That's because an enormous coal bubble has formed driven in large part by the fact that what's left of India's cheapest coal reserves lies in the exact same places as the country's remaining forests which also happen to be home to the country's remaining tiger populations and large numbers of tribal populations. It's this combustible mix that has fueled 'naxal' insurgencies in many parts of the country's coal belt.
But even absent that heroic activism the coal industry won't be able to avoid the harsh light of day for long. That's because slowly but surely a coal-gate scam case has been winding its way through the courts (brought by none other than Prashant Bushan a lead AAP party member) that would revoke a slew of clearances provided to leading industry titans including Essar, Jindal, Tata and Reliance. If anything, the result of this case will send a very different signal - clearances have been flying too fast and too freely - it's time for real oversight.
So as we welcome the industry favorite Mr. Moily onto the world's stage it's important to understand the drama unfolding in India. To clear or not to clear? Mr. Moily that is the question India's environmentalists are asking. Thus far they don't like the answer they're hearing.