There's a new Gerber baby on the block! Today, the iconic baby food brand announced the winner of its annual Gerby Baby Photo Search contest: 7-month-old Isla from Troy, Michigan.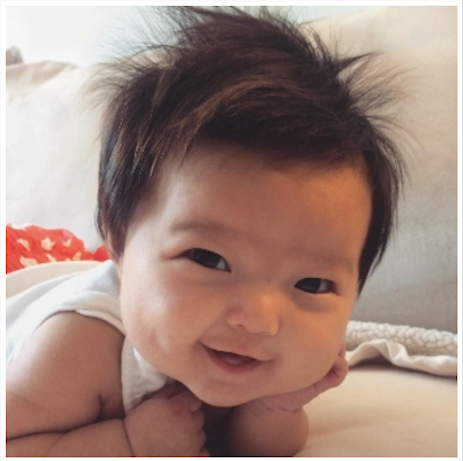 A panel of judges selected Isla out of 170,300 entrants to be the new Gerber "spokesbaby." As the winner, she will appear in a 2016 Gerber ad, and her parents will receive a $50,000 grand prize and $1,500 in Gerber children's clothes.
"Isla is always so happy, and we really think it showed in her winning photo," her mom Rachael stated in the official press release. "She's got that same smile on her face every day. Plus her hair is so cute and crazy -- it just adds to her adorable personality!"
"We still can't believe we won because there were so many gorgeous entries, but we are so excited and grateful to see what the rest of the year holds as the 2015 Photo Search winners!" she added.
Gerber's Senior Marketing Manager Bernadette Tortorella noted in the press release, "While we received so many incredible entries, the judges all fell in love with Isla's cheeky smile and awesome hair. We are so thrilled to be celebrating our sixth annual Photo Search winner!"
Congratulations, baby Isla!