When he was twelve years old, Florida-based Jake Marcionette released his debut book, Just Jake, a loosely autobiographical, laugh-out-loud comedy adventure. With that book, Jake made history in two ways: the youngest author to hit the New York Times Bestseller list and the youngest author in the history of Penguin Books to land a publishing deal.
Now three years later, Penguin has published Jake's third (and best) book in the series, Just Jake 3: Camp Wild Survival - the first must-read Children's Middle Grade book of 2016.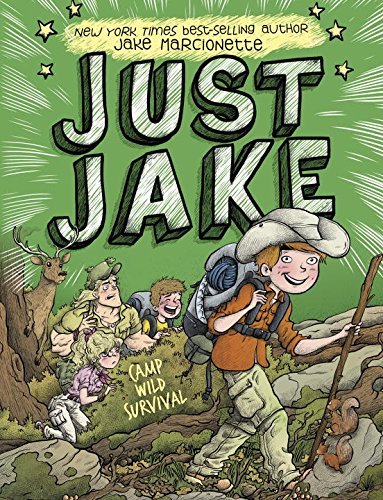 So how did Jake accomplish all this at such an early age? I recently had the pleasure of sitting with the young author who also tours schools as a motivational speaker for students nationwide. Anybody at any age would feel energized and motivated after meeting Jake, who radiates positivity and enthusiasm for life.
Xaque Gruber: So how did your writer's journey begin?
Jake Marcionette: When my sister and I were much younger, my Mom would have us write from breakfast to lunch every day during summer vacation. Education is very important to my Mom who runs the education website http://spellingclassroom.com/. At first I hated the daily writing, but eventually I got into it and wrote about how my day was going and how I was feeling. I have my Mom to thank for my developing my love for writing.
Jake Marcionette and his books (photo courtesy of AEFPR):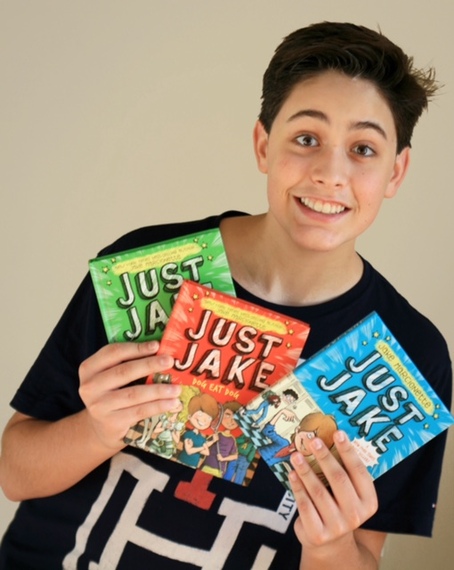 XG: So how does one make the leap from writing at home during summer vacation to Best Selling author?
JM: I knew I wanted to write books for kids, about a kid, and from my experiences being a kid. I had moved from Florida to Maryland and so I wrote my first book about a kid named Jake who moves from Florida to Maryland who has to adapt to a new school, which I did. I wrote it all down by hand and put it in a binder. I shared it with friends to get feedback and printed out a list of agents. I had no idea what I was doing. I would say "Hey my name is Jake. I'm twelve. I have a cool book. Do you want to read it?" I got a lot of hang ups and "no's." People would say "How old are you? Twelve?!" Then I called Dan Lazar, an agent at Writer's House in New York City, and he said "Email it to me, sure." Then a couple days later, he said he liked it and wanted to represent me. Then a month after that, I was in New York meeting with four major publishers at a boardroom table where all these strangers in suits were asking me lots of questions about my book. Ultimately, I went with Penguin.
Jake Marcionette on CBS Evening News:
XG: The new Just Jake book delves into a "wild survival" theme. Are you an avid lover of camping?
JM: I'm an avid lover of watching survival television shows with Bear Grylls and Les Stroud.
XG: Tell me about your motivational speaking at schools.
JM: I love speaking to kids. I think a lot of young people are scared to write a book because they think they can't do it, but let's face it - It's either "no" or your dreams come true. You have to be fearless and be passionate and take all the chances you have and do it with an open mind. Set a goal and it doesn't have to be a huge goal. My goal was to get published, which is a pretty huge goal. If you are passionate about something, you can make money and make a career at it. Everything starts somewhere.
XG: What is everyday life like for you?
JM: I'm in Tenth Grade now and I'm just like any other American kid my age, I love playing and watching sports, hanging with my friends and hitting the beach. I also love to read. Lately I've read biographies on Jon Stewart, Coach K (of Duke's Men's basketball), Coach John Wooden (UCLA's men's basketball), and the autobiography of Benjamin Franklin. My all time favorite book is The Godfather by Mario Puzo. I'm a huge fan of the Vordak The Incomprehensible books.
XG: So beyond Just Jake, are there other projects?
JM: Actually I'm working on a spin off book series. I can't talk about the details just yet - but people who like the Just Jake books will definitely like these. And I'd love to see Just Jake get adapted for TV or film. That would be cool!
Jake Marcionette (photo courtesy of AEFPR):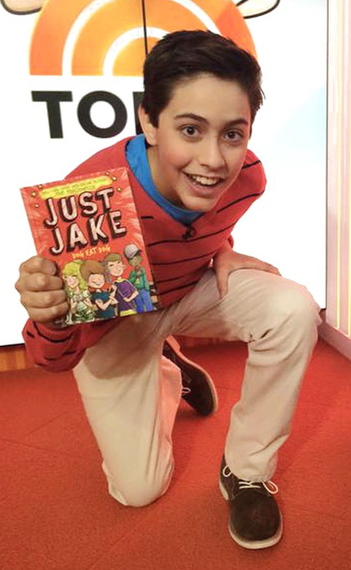 Related
Popular in the Community