BULLETT Magazine
 launched a mini-documentary this week that elevates the life and story of a queer artist navigating the nightlife scene in Chicago, Illinois.
Produced by BULLETT editor Justin Moran, the video is part of the "Chicago After Dark" project that offers a response to what the writer sees as a heavier focus by media on the cultural production happening in larger cosmopolitan areas like New York or Los Angeles. In Moran's eyes, Chicago is home to a rich and vibrant community of nightlife creatives who don't necessarily get the recognition they deserve because of their choice to live in a smaller metropolis.
The mini-documentary follows artist Jojo Baby, a legend in the scene who has been working in nightlife since he was 14 years old. Jojo largely embodies a pre-internet mentality to his work and has mastered the art of doll-making -- but in a way that you wouldn't expect.

The Huffington Post chatted with Moran about his project this week and the legendary status of Jojo Baby.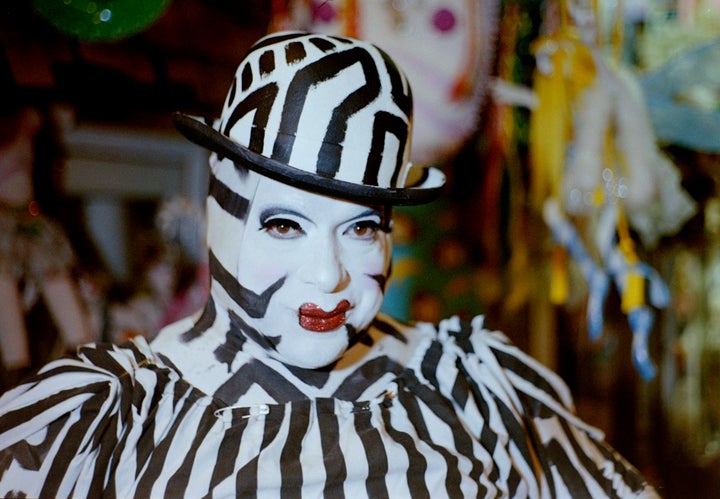 The Huffington Post: What is the "Chicago After Dark" series -- what are you trying to accomplish?
Justin Moran: Since I've started working long distance for several New York-based publications from Chicago, I've noticed that mainstream media has a tendency to favor stories from certain cities over others. Chicago has an incredibly rich, authentic queer scene that almost always gets glossed over, even by local media, which sadly caters to the more conservative midwestern reader. I launched "Chicago After Dark" to elevate the important voices in my queer community and introduce them to BULLETT's global readers to try and balance the larger LGBT conversation that seems to focus exclusively on people in New York or Los Angeles.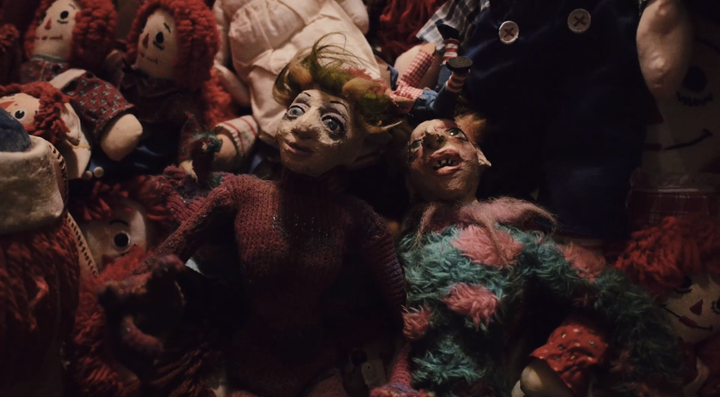 Why are legendary figures like Jojo Baby so important to the Chicago queer scene?
Chicago is inherently a conservative city, which inevitably influences the queer community. Someone like Jojo Baby, who's so genuinely himself, is vital to shaking up the club scene, which at times can feel overwhelmingly homogenous. Being that Jojo Baby is so deeply rooted in the national queer conversation, as well as local, I think people are really thankful that he hasn't uprooted to another city, like so many successful people do. (People seem to always stay here for just a bit to quietly foster their craft and move on in hopes of rising to the next level in their career). For me, Jojo's a glimpse into the past -- a pre-Internet world where there were far more dangers to being publicly queer, more barriers to entry in the nightlife scene and little-to-no communication between like-minded people. Jojo feels like a warrior in that sense, which you can see in the documentary translates through his tattoos of names people have called him, like "fruitcake" or "faggot" stamped across his chest.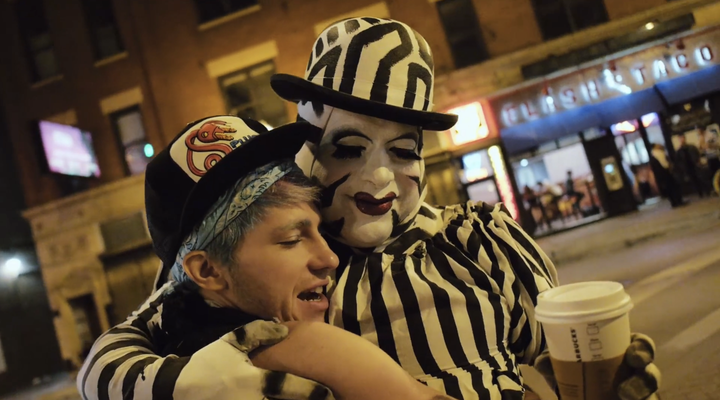 What role do you think nightlife in Chicago plays in the city's relationship with queer culture?
This city -- like most metropolitan cities -- is painfully corporate and whitewashed, favoring the successful wealthy businessman over everyone else. So nightlife here seems to be the life support of local queer people, who're forced, for example, to take the bus everyday with straight cis-gender men wearing Trunk Club suits, briefcases and sperry's. And since daytime culture here is so straight-laced, that's why someone like Jojo Baby is important -- a friendly after-hours reminder to young queer people that it's okay to choose a different approach to life.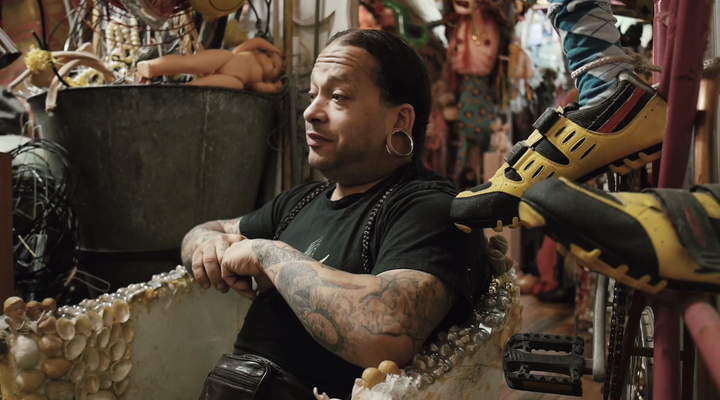 What do you want people to take away from this piece?
Jojo Baby's studio, which he calls "Jojo Baby's Closet," is easily the most magical space I've ever been in, filled wall-to-wall with things he's created and collected. (His Greer Lankton shrine, his raggedy ann collection, his handmade dolls all modeled after friends using their real hair). Everything has a story, too -- he's so deeply invested in every facet of his work, his life, his identity. Like I said earlier, it's so inspiring to be around someone who's so shamelessly themselves. Jojo isn't at all invested in online culture like so many of us are today. He's built a genuine fantasy in the real world -- not one that only exists on an Instagram square, not one that's skewed through a million Tumblr reblogs. He's the real deal -- a standing queer identity that powered through years of social marginalization to be one hundred percent himself. Also, I'm really pleased with how this documentary dives into the human behind Jojo Baby; we see him comforting his three-legged rescue dog Venus and hugging passersby on the streets; we see his insecurities and his strengths. He's so much more than a painted face -- though his looks are incredible too. 
Stay tuned for more from this project.
Calling all HuffPost superfans!
Sign up for membership to become a founding member and help shape HuffPost's next chapter