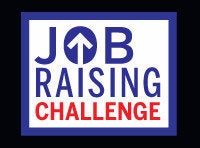 By Katy St. Clair, PDS volunteer
"Today, you are going to see me at Costco," said JR, taking a sip of his coffee at Starbucks before his shift. He has worked there since 1993 and it's his job to go around the store and collect the empty boxes in the aisles. JR is developmentally disabled. His speech is slow and stilted, each syllable emphasized. "I-work-at-Costco," he repeats. His job is very important to him.

Once we get there it's easy to see why. The greeter at the door, who's role it is to say hello to every customer, shouts out an extra howdy our way, "Hi JR! How are you today?" JR stops, pivots, raises his hand and gives a little wave, "How-Are-You?" he says back. They hi-five.

JR moves slowly, his gait a bit unsteady from a seizure disorder that has caused brain damage. Once he gets rolling with his work, he picks up speed, using a shopping cart for support, and stopping when he sees boxes and carefully placing them into the cart.

At PDS, all of our clients who want to work have jobs, no matter the severity of their disabilities. We provide job coaches to assist each person to ensure that they have a productive shift. JR's job coach is Justin. "I pretty much just let him take the lead," he says, helping JR clock in. "He knows what he has to do."

"You-and-me-are-a-team," smiles JR, slowly pointing at Justin and then back at himself.
JR begins down the soap aisle, his eyes scanning for empties.

"Ah," says Justin, "gold mine... what's over here?" JR moves over to a row of boxes, pulls his cart over to the side, and then begins to pick them up and put them in his cart. When the cart gets full enough, JR will take it up front to the cashiers who use them to fill up with groceries instead of bags. It's also important to keep the aisles clear of empties for safety reasons.

"Hey-hot-mama!" says JR, catching sight of one of his coworkers. They hi-five. As he works his way through the store collecting boxes, he says hello to everyone.

"He has an individual relationship with every single person who works here," says Justin. "Everyone longs for a connection in life, and this is where he gets it."

We passed one of the women who hands out food samples and she greets JR with a big smile and the requisite hi-five. "My day doesn't start until I see him smile," she says. This is very true, as it turns out. If he doesn't run into her early on, JR will find her as her shift starts and put his face close to hers with a big smile. He takes this job just as seriously as his real one.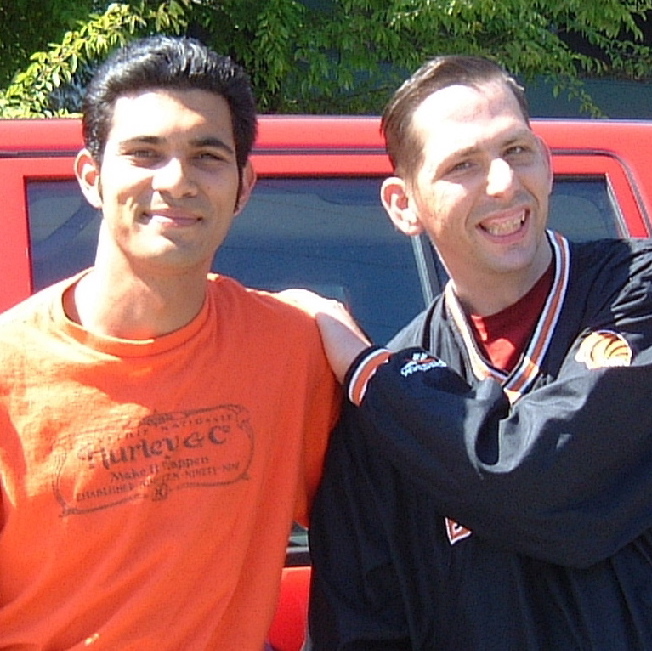 JR sees more boxes and slowly bends over to get them, and then he turns and puts them in his cart. He has trouble making them all fit, so Justin adjusts the placement for him.

There was a point in JR's life when we weren't even sure if he would ever walk again. Actually, we weren't even sure he would survive at all. He was in a hospital-induced coma to attempt to quell a severe seizure, and when he awoke he could barely move and he couldn't talk.

It's common for people with developmental disabilities to have seizures -- most of them take medication to control them, and when they do happen they rarely last more than 30 seconds. But in 1995 JR fell into a big seizure that wouldn't stop, and he ended up in the hospital for months.

When he came out of it, we weren't sure if we would have the old JR back. He was lethargic, his eyes were far away, and he was bone-thin. He began to communicate through sign language. Eager to see how he was feeling, everyone tried to read what he was trying to say with his hands. Slowly he raised up his hand, displaying four fingers. "Four?" said Lisa, the director of PDS, trying to figure out what the number four meant. Eventually she got it: JR loves cars, and he especially likes Fords. JR was trying to tell her that he wanted a toy car.
For years she had tried to have JR keep his love of toy cars at home and not bring it into the community. People with disabilities are discriminated against enough, and anything that infantilizes them further doesn't help the cause. But we are also dedicated to everyone's right to the pursuit of happiness and after coming out of a coma there was nothing we wanted more than to see JR smile. JR loves toy cars and trucks. And besides, as a working adult, it's JR's right to spend his money as he chooses.

In fact, before JR's shift he headed to Target to pick out some new stuff, settling on a Darth Vader mask and a book about superheroes. He bought them with the money he earned at his job. This seems simple enough until you know that most people with developmental disabilities do not get any spending cash; their benefits barely cover rent and food. With the job coaching he gets from PDS, JR is able to make valuable friendships, gain self-esteem through his work, and, of course, get a paycheck.

After his coma, JR was excited to come back to his job at Costco, and they did everything they could to accommodate him. He was given the task of removing the rubber bands from merchandise, which allowed him to sit. He only worked until he got tired, and then he would clock out and go into the break room and rest his head on the table. From there his strength built back up and now he's right back where he was before the whole thing: walking, pushing a cart, joking around with everyone.

"Time to bring these boxes up front?" asks Justin. JR gives him a thumbs-up.

"Hi-there-hot-mama," he says to another coworker. "How-much-did-you-miss-me?" The woman holds out her hands about a foot. JR pauses and gives her a disappointed look. That's not long enough, and JR tells her so. So she holds her hands out even further. "Thissss much," she says, and JR beams.
Calling all HuffPost superfans!
Sign up for membership to become a founding member and help shape HuffPost's next chapter